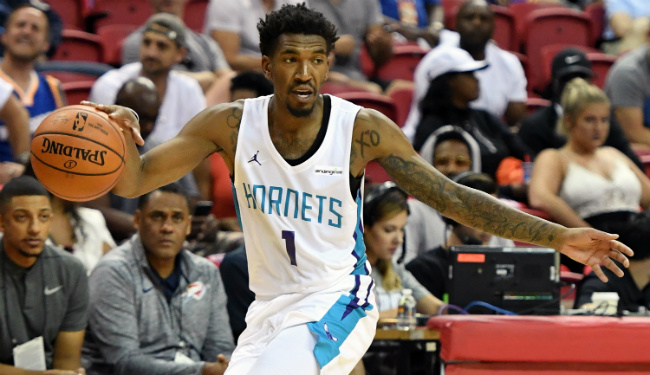 The NBA preseason may not be the best basketball in the world, but it plays a vital role in getting all of us ready for the season. For us NBA bloggers, this is an opportunity to work on getting posts up in a timely manner. For NBA players, it's a chance to shake off some rust that might have popped up during the offseason.
Normally this means that players are ironing out some wrinkles that might have formed due to a lack of game action — recalibrating their jumpers, remembering how they're supposed to rotate on defense, that sort of stuff. But if you're Malik Monk, the preseason gives you a chance to recall what goes into your normal pregame routine.
Specifically, Monk got to use the Hornets' preseason game on Tuesday as a way to remember that he has to, uh, put a jersey on. Monk tried to check into Charlotte's tilt against Miami, and when he took off his warmups at the scorer's table, he realized he forgot to throw on a uniform and ran into the back.

Monk went through plenty of ups and downs during his rookie year, but he saved his best for last, averaging 20.4 points in 24.8 minutes a night during the Hornets' final five games of the season. That's a reason to be really optimistic about what he can accomplish during his sophomore campaign, and fortunately, Charlotte can take solace knowing he almost certainly will remember to wear a jersey for every game this year.