(These logos are the work of David Rappoccio. You can find him on Twitter at @drawplaydave.)
With all the player movement in the NBA these days, we decided to have some fun and come up with a definitive list of the best player from every franchise. And then we decided to redesign every team's logo as inspired by said players. This list will be a bit more tragic for some teams than others — looking at you New Orleans Pelicans — but whether NOLA hoops fans can get to the All-Star Game with Anthony Davis still on their team or not, he's still the best player in franchise history.
But forget about the Pels for now. The All-Star Game is a time to celebrate good players, which is what this list is all about. The list wasn't easy to come up with. Many teams came down to two or three deserving candidates, but we had to highlander it and select only one for each team. It's a shame, because the results leave some very notable players off completely.
Surely this won't result in any sort of disagreement. After all, this is the Internet, where everyone agrees with everyone else at all times and civil discourse is the name of the game.
Teams/players are organized by division, but it should be pretty easy to tell who belongs to what team.
PREVIOUSLY: NFL Logos As Pro Wrestlers | NFL Logos As Donald Trump
Celtics – Bill Russell
This was obviously a choice between two people — Russell and Larry Bird. More people probably know Bird's name, because Russell played in an older era. But when you look at the two careers, the choice is clear. Russell was a monster.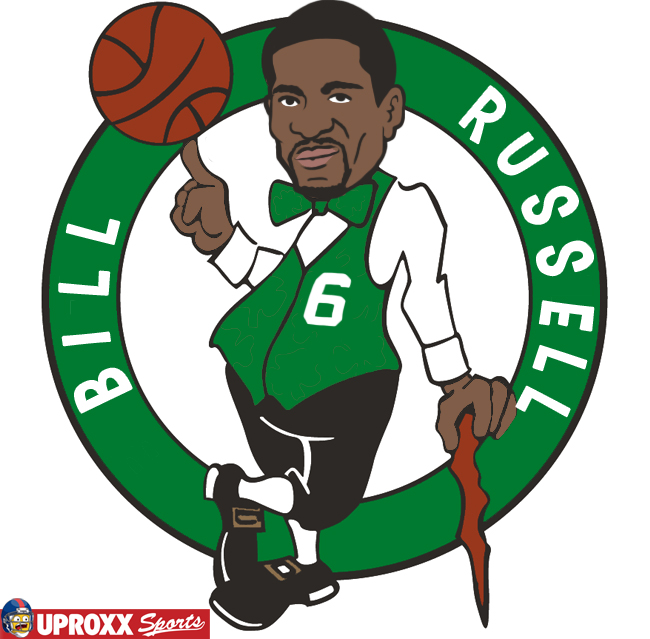 Nets – Jason Kidd
Kidd spent the majority of his wandering time in the NBA on the Nets, and the Nets have never been good enough to offer a better choice.
Knicks – Walt "Clyde" Frazier
Everyone loves Patrick Ewing, but the only two championships to ever grace New York are because of this glorious man right here.