Stephen Curry's ankle sure seemed fine enough to dominate the Blazers on Monday night to the tune of 40 points (with a record 17 in overtime). As inevitable as the Warriors' dominance has felt this year, had the Blazers been able to pull out the victory, the series would have been tied. Portland had real hope for a second there, before Steph snatched it away and possibly cooked the Blazers for good.
TNT cameras managed to pick up the exact second when Blazers owner Paul Allen's heart got ripped out, and it was after a classically audacious Curry three.
Perhaps it's because Allen is rich (so it's more okay to make fun of him than, say, a child), or because his face was the very picture of despair, but the Internet latched onto Allen's face and gave it the business.
You know that feeling when Damian Lillard is going off, the Rip City crowd is rocking, and it feels like for just a moment, you might stand a chance? Well, how about the feeling when it's all snatched away and nothing feels safe and your whole world is spinning? That one gets you the Mr. Krabs: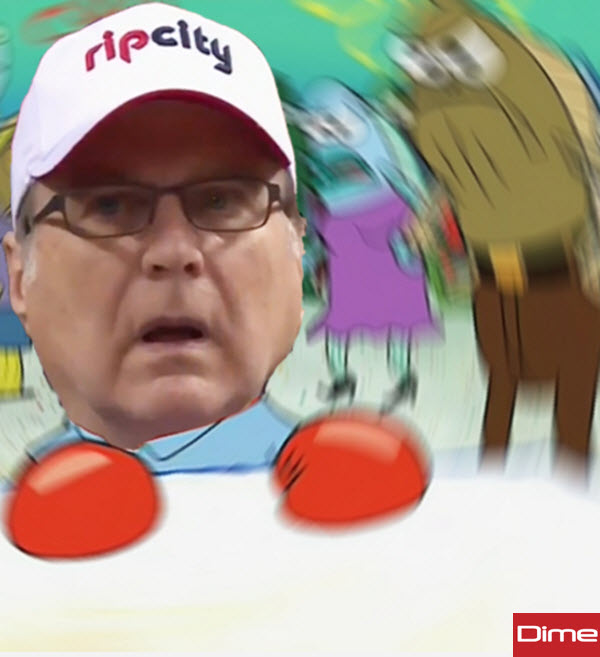 Basketball can be so cruel.