If you couldn't tell from the glut of preseason rankings steadily rolling out, predictions based on teams in their first practices and preseason games, and the subsequent coverage of all of it as if it were a religious phenomena, the NBA season is almost here.
Sincerely, this is an exciting time of year. For players, depending on the length of their summers and how they spent them, many are showcasing physical improvements, additions to their game, some donning new jerseys and others back with a familiar roster of teammates, eager to get started. In all of it, there's the sense of a clean slate. For fans, there were so many changes that came with free agency and summer, entire basketball ecosystems shifting, that the coming season promises to be one of the most exciting, most wide-open, most interesting in recent memory.
And for media, from the trajectory of the league's biggest stars to the promise of its anticipated rookies, front office shifts and familiar additions, plus the weird and wonderful things that can happen on any given day in a league with so many autonomous characters, there will be no shortage of stories to tell.
But within all of this, there is a tendency — by the league, teams, fans, and media — to look forward with such force that it encourages a kind of erasure of what came before. The end of another offseason allows an automatic reset of narratives that may not be finished, and the onus of fresh start/best start can quietly shift focus from the stories that are admittedly darker, or more challenging.
Assault and abuse allegations within the NBA have a similar shelf life to your breath on a cold day — visible when they first hit, startling even if a place in your gut has, by now, understood that things like this can happen to anyone, and then fading, for every second out and floating in the world. These kinds of allegations struggle for a shelf life anywhere, with victims reluctant to come forward given the inherent doubt and questioning placed squarely, most often, on its survivors.
Add to that the accelerated ecosystem of the NBA when it comes to the pace of its news, encouraged by the media covering it and the way that, as fans of the league, we all seek the next bigger, funnier, more shocking thing to share, then the shelf life of a violent assault accusation, or domestic abuse, only lives as long as people are talking about it. And that's assuming those talking about it know how to, if you assume people are talking at all.
In April of this year, Luke Walton was fired by the Los Angeles Lakers and hired by the Sacramento Kings two days later. A week following, sexual assault allegations were leveled against Walton by a former broadcast colleague, Kelli Tennant. Speculation immediately came not on the allegations, but on their timing. Why Tennant would wait until Walton had been hired for a new head coaching role before filing her lawsuit, instead of considering the timing was perhaps suggested by her lawyers because it would give her accounts of assault — precisely detailed and dated — more attention. Because that is what is required to begin these kinds of discussions, at all, within a league like the NBA. Everything about the conversation must be considered before someone opens their mouth.
The NBA and the Kings launched a four-month investigation, which wrapped, if we're talking about timing, at the end of August, just before the Kings' preseason stood to get underway. While the league and the team has stated that both consider the matter closed, the lawsuit against Walton remains ongoing. The difference in these disparate pieces of information is that the NBA is treating one as an outcome — and it is, because they have done due diligence as prescribed by the investigators hired by the league — but that the other, the thing worth continuing to talk about, to not bookend tidily in time with the offseason ending, can continue to unravel. It may be a bit more complicated to untangle, to revive, given that it requires going back along a potentially upsetting timeline that upsets narrative around Walton being a progressive leader in the league, but to repeat only the promoted outcome of the allegation is to silence a longer conversation before it starts.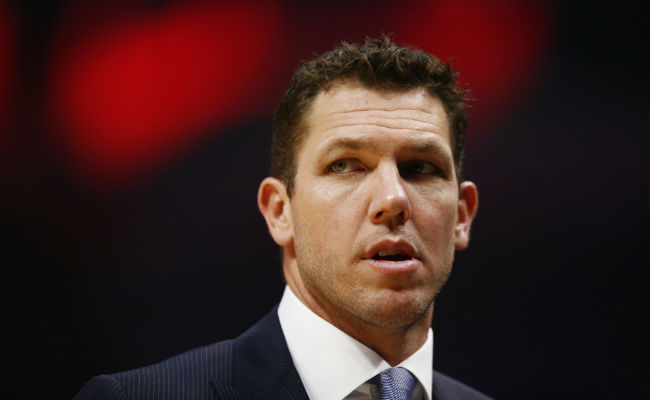 It is not like the league has had a shortage of high-profile instances of assault and abuse, a lot of it violent, from its players, if the Walton allegations aren't incendiary enough to spark a dialogue to keep us all talking. Earlier this summer, DeMarcus Cousins was allegedly recorded on audio threatening to "put a bullet" in the head of the mother of his son. The recording is clear, his intent chilling. An arrest warrant was issued for Cousins in his home state of Alabama and an investigation is currently underway by the NBA and the Lakers, where Cousins remains on the roster, not suspended from the team as he rehabs from an offseason knee injury.
Rodions Kurucs of the Brooklyn Nets was alleged of violent assault in August, of an incident that occurred in June. Kurucs' girlfriend at the time accused him of slapping her, biting her, picking her up to throw her on a bed violently enough to injure several ribs. Kurucs is due in court Oct. 21, days before the Nets are set to open their season. The conversation around the allegations went, unsurprisingly, quiet, and did so right around the time media and fans got their first look at Kyrie Irving and Kevin Durant in Nets colors.
Looking back to previous offseasons, former Boston Celtics guard Jabari Bird violently assaulted his then-girlfriend before the 2018-2019 season started, his second in the league. Bird remained on the roster while under investigation, despite the horrifying details of the assault being publicly available. And Derrick Rose, fresh off a quiet summer before starting with the Minnesota Timberwolves in 2018-19, was hailed as a hero for, more or less, a good game, effectively using the summer as a tool to leap-frog from old Rose to new. Rose wasn't the first and will not be the last to use the offseason as a trusted timelapse vehicle capable of sealing shut parts of a story that, even if they are in some way "over," are not finished, and not removed from that person.
The rape allegations against Kristaps Porzingis became public at the end of this past March, with follow-up stories trailing into early April, but already feel as if they were first reported ages ago. The story itself sat within two rapidly diverging timelines: one with Porzingis playing for the Knicks at the time of the assault and the other with him, in league time, well-ensconced in Dallas. It was difficult to reconcile the present with the past, even according to optics, let alone with allegations that threw a noxious shadow over the timing of the story coming out — the investigation of the assault changing hands to the NYPD's Special Victims Division and the FBI looking into the money Porzingis allegedly promised the victim after the rape — with Porzingis' sudden interest to leave New York and sign with the Mavericks.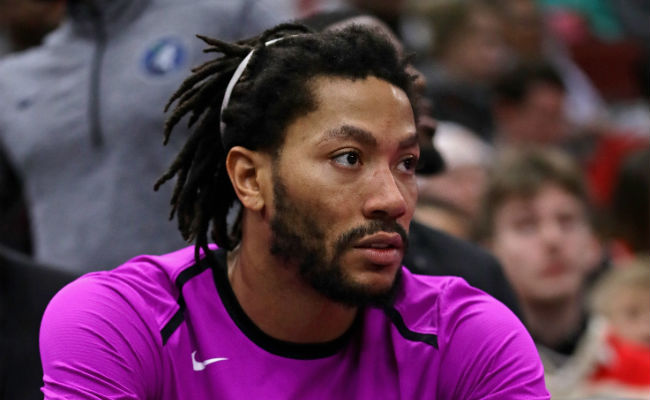 Porzingis is a high-profile player and the allegations themselves, in detail, are brutal. But still, the staying power of claims against a player Kevin Durant once dubbed "the Unicorn," who allegedly hit a woman in the face multiple times, spit on her, and called her his slave before raping her, faded easily into the background of the playoffs, Finals, free agency, then summer, before a new season could come full circle and the first look at Porzingis in his Mavs uniform didn't seem to jog any of it, as most people asked if he looked better in grey or blue.
There is almost a feeling that to bring up the allegations against him would be tarnishing his first season with a new franchise. That there is no sense bringing it up if there is nothing new to talk about.
But the thing about conversations in a vacuum, which is where stories around professional athletes accused of rape, assault, and abuse tend to go, is that by virtue of being relegated to that vacuum there is a kind of untouchable status built up by silence. When we stop seeking to probe, to discuss out in public, be it in writing, live media, online, with friends, and as fans and consumers, then silence becomes the resting state. Stories only live as long as the amount of breath you're willing to put behind them, and when it comes to these discussions, it's better to have them clumsily than not at all.
Assault and abuse allegations, even in the real world, require a kind of undue pressure. The world isn't really a place where leaving things to their due course has ever been, with this kind of thing, the rule versus the exception. It is what makes it so disheartening, so frustrating, to see the rhetoric around these stories revert almost immediately to the non-existent simplicity of guilty or not, which is most often the male fan-favorite canned response. How can there be judgement if the stories simply disappear? If the allegations themselves are removed?
Allegations and their uncomfortable details have to be part of the story, even if they don't lend to a triumphant narrative. In the way that a player's most recent or impressive stat lines are added as maddening footnotes in coverage of assault or abuse they've committed, why not add details of ongoing investigations, or allegations of these violent crimes, into the narrative? It is possible to handle a player preview that encompasses both their on-court prospects as well as what more monstrous thing might be trailing behind them. Both can and should be handled with care and balance. Because otherwise, it will continue to feel like a dragging up of these stories and their details out from somewhere deep and unknown and uncomfortable every time.
Fresh starts are fun, even as fans they give us the feeling of a new expanse of time unclouded by doubt or past defeats. But we can't separate life from basketball, especially during the time when basketball stops for a few months and "real life" takes over. The more onus is put on the league, its teams, or on media and fans when the former may fall silent, to talk about ongoing investigations or allegations that seem to fade when the longer days of summer do, the more room there is to engage in the human elements of the game.
Accountability, simply put, can't be seasonal.