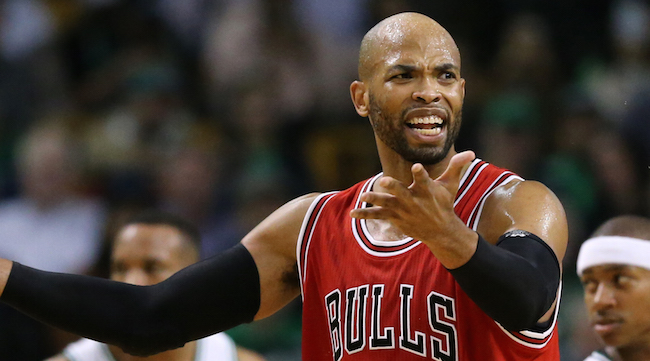 The Chicago Bulls have finally made a trade. The team has been at the center of so many rumors this week, but their first move did not involve sending star Jimmy Butler out of town. Instead, Chicago made a puzzling move to send Doug McDermott, Taj Gibson, and a 2018 second round pick to the Thunder in exchange for Anthony Morrow and Joffrey Lauvergne, per The Vertical's Shams Charania.
The Bulls had been reportedly interested in moving Gibson and McDermott all day, and had to move a draft pick with them for a young point guard in Cameron Payne, a veteran shooter in Morrow and rotational stretch big in Lauvergne. It isn't a huge haul, but the Bulls reportedly like Payne as a potential starting caliber point guard in the future.
The Bulls also need shooting, but Morrow can do very little else on the court other than shoot threes. Lauvergne can be a rotational big and is certainly younger than Gibson, who will be a free agent this offseason.
For the Thunder, it seems like a good deal as they don't have to mortgage any real future assets to land a rental in Gibson for this year, while also getting a player in McDermott that could develop into a nice shooting forward in their offense.
Giving up Payne isn't easy, but with Westbrook signed long-term with his most recent extension, there was eventually going to be a point guard log-jam if he developed into a starting caliber guy. To get McDermott – a wing that there are still plenty in the NBA people high on him – was enough to make the move.