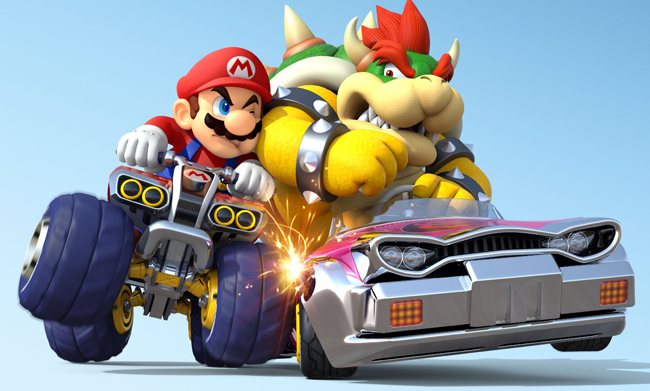 March is a pretty big month for unofficial holidays, such as the only day that is also a command, March 4th. And one big one, for Nintendo anyway, is Mario Day, Mar. 10 (get it?), which it generally celebrates with gags and shout-outs. This year, if you use Google Maps, you'll get an interesting little nod to Mario's past as a kart racer: You'll be able to have him guide you to your destination.
You will not, of course, be racing, as the last thing Google and Nintendo want to do is to encourage speeding and veering suddenly into various lanes of traffic. Instead, Google's little arrow will be replaced with Mario, who will give you a little emotional boost as you drive to your destination. It's in an update for Google Maps that was pushed out today: Just open the app, and find the question block next to a destination. Tap it, and you become Mario in the app. Tap it 100 times, by the way, and you'll get a 1up.
This isn't the first time Google Maps has teamed up with Nintendo. In 2016, the Maps Guy got duded up in Link's outfit, and in 2014, Google committed so hard to its gag of finding Pokemon on the map it crowned Pokemon masters, and that ultimately spawned mobile juggernaut Pokemon Go.
So, who knows? Maybe this will bring Mario Kart to phones, someday. Just hopefully not with real-life racing. Drivers on their phones are already dangerous enough.
(via The Verge)