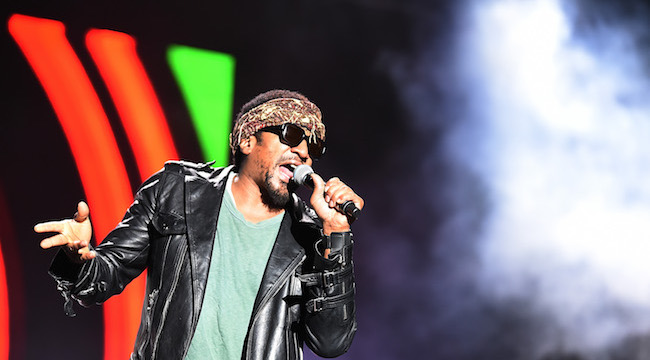 Q-Tip took a moment from his "Abstract Radio" show on Beats 1 Radio to premiere an unreleased track with Kendrick Lamar called "Want U 2 Want."
"Not really new, but whatever," explained the Tribe Called Quest rapper to his listeners, making it clear that the track was most likely from a collaboration recorded years ago. Q-Tip also played his and Demi Lovato's cover of Elton John and Kiki Dee's "Don't Go Breaking My Heart." There's no information as to if or when "Want U 2 Want" will get an official release, but for the present moment it's another Kendrick gem to add the recent surplus the rapper has bestowed upon his fans.
The West Coast stronghold released his Black Panther soundtrack on Friday, which he curated and produced alongside TDE CEO Anthony "Top Dawg" Tiffith. The highly anticipated Marvel blockbuster soundtrack is packed with R&B, rap, and hip-hop heavyweights and features new music from SZA, The Weeknd, Vince Staples, Future, Travis Scott, and more. Lamar's 2017 albumDAMN. also snagged the Best Rap Album award at this year's Grammy Awards.
If you missed "Want U 2 Want" on Q-Tip's show, you can listen to the song at the 1 hour 42-minute mark on Apple Beats 1 radio.