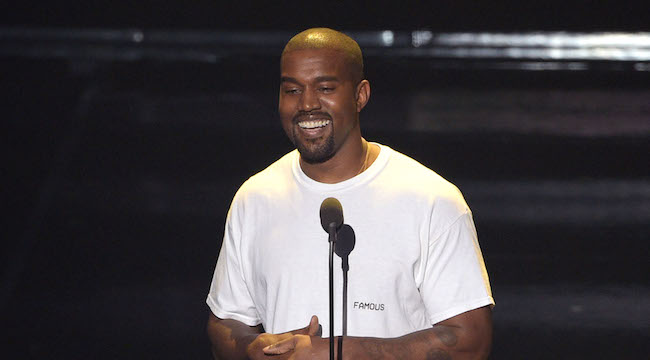 Whether someone finally explained why his sudden, right-wing turn was so hurtful or whether he actually, finally cracked a book, Kanye West has abruptly reversed course on his pro-conservative stance and now says he is "distancing" himself from politics in a new slew of tweets that may have his red-hat-rocking "Dragon Energy" brother changing his own tune by this time tomorrow.
"My eyes are now wide open and now realize I've been used to spread messages I don't believe in," he wrote earlier today. "I am distancing myself from politics and completely focusing on being creative!" One of the people who he says used him was Candace Owens, whom he blames for the recent "Blexit" scandal and its resulting backlash.
While many longtime fans may rejoice at the thought of the return of the "Old Kanye," some skepticism is understandable and probably even warranted. Kanye was advised for months by other celebrities, family members, friends, and even music critics (lots and lots of music critics) that his antics were doing more harm than good. Starting with his initial Trump visit at the Trump Tower while the Donald was still on the campaign trail and culminating in a visit to the White House that revealed some of Kanye's more regressive politics (and his iPhone password), Kanye maintained his stance on conservative pundits like Candace Owens and insistence on pushing "his" "Blexit" agenda in spite of literal decades of historical evidence that his new cronies' political policies actively harm people of color — especially Black men like Kanye.
However, even if never late is better, it's still better late than never. Hopefully, Kanye will be able to keep his promise to stay out of politics (and that hat) and stick to the music, but even if he does, some blemishes don't really fade. The full text of his statement is below.