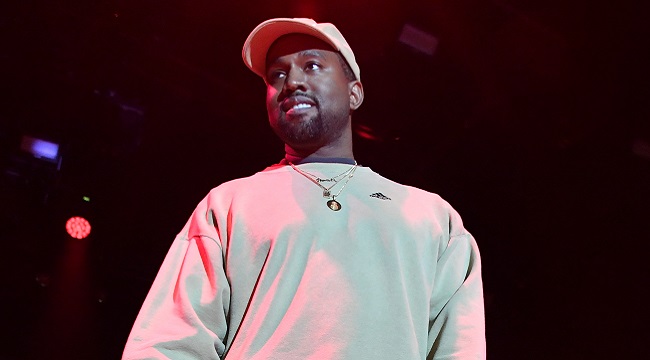 Questlove has already made himself quite clear about where he stands on the Kanye West question. And Friday night at The Concert for Peace and Justice in Montgomery, Alabama he wore his feelings on his sleeve.
The t-shirt Questlove is rocking is a satirical parody of Kanye's own iconic Life Of Pablo merch that takes a jab at Kanye with an ironic twist of one of his most famous incidents. "Kanye Doesn't Care About Black People" is a reference to Kanye's unforgettable telethon outburst where Kanye said live on air: "George Bush doesn't care about black people."
The text encircling the quote is another play on the lyrics from his song "Ultralight Beam." Instead of the original "This is a God dream," the text now says: "This is an alt-right dream." Point made.
Meanwhile, John Legend and Kanye have made up after Kanye published a screenshot of their now infamous back and forth in their private messages. Kanye posted footage of Legend playing piano and smiling with Kim Kardashian and Chrissy Teigen in tow at what was revealed to be Teigen's surprise baby shower.
So, while it might seem like the battle lines are drawn and people are taking sides, don't forget that just today Kanye announced he would be naming his next album Love Everyone. Whether or not that is a real thing that will actually happen or just another attention-seeking missile launched from Kanye's impenetrable Twitter fortress remains to be seen.
Love Everyone is due June 1.