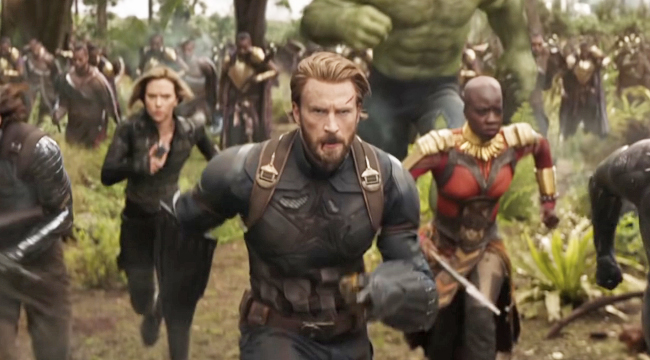 THE AVENGERS 4 TRAILER IS… not out yet.
If you think that's misleading, wait until you head to the Twitter account for Marvel India. Avengers 4 is arguably the most anticipated movie of 2019 (it's A4 or Star Wars Episode IX — either way, Disney wins… and takes all your money), and considering the trailer for Infinity War came out this time last year, Marvel fans are ready to see what a post-Snap universe looks like.
Knowing this, those rascals at the official Marvel India account tweeted (per Comic Book) then deleted, "Here is the Avengers 4… character named Thor. #MarvelAnatomy." According to Comic Book, the trolling tweet also included a video that went "into detail regarding Thor's strength and impressive abilities." This isn't the first time the account has pulled this (intentional?) stunt, either:
Last time around Marvel India shared an image of Hulk in an Adrenaline Rush design, and then followed it up with the caption "Expecting #WhereIsTheAvengers4Trailer comments in 3, 2, 1…" Let's just say they weren't left hanging. (Via)
As for when Marvel fans can expect to see the Avengers 4 trailer: [shrug emoji]. It could be November 29, the aforementioned one-year anniversary of the Infinity War trailer, or maybe Wednesday evening when Anthony and Joe Russo are hosting a Q&A screening of Infinity War in Hollywood, or possibly next month. Who knows! (Marvel does.) Here's my prediction: the Avengers 4 trailer will be released sometime between today and May 3, 2019, when the movie comes out. Until then, I dunno, you can watch The Lion King trailer again?
(Via Comic Book)