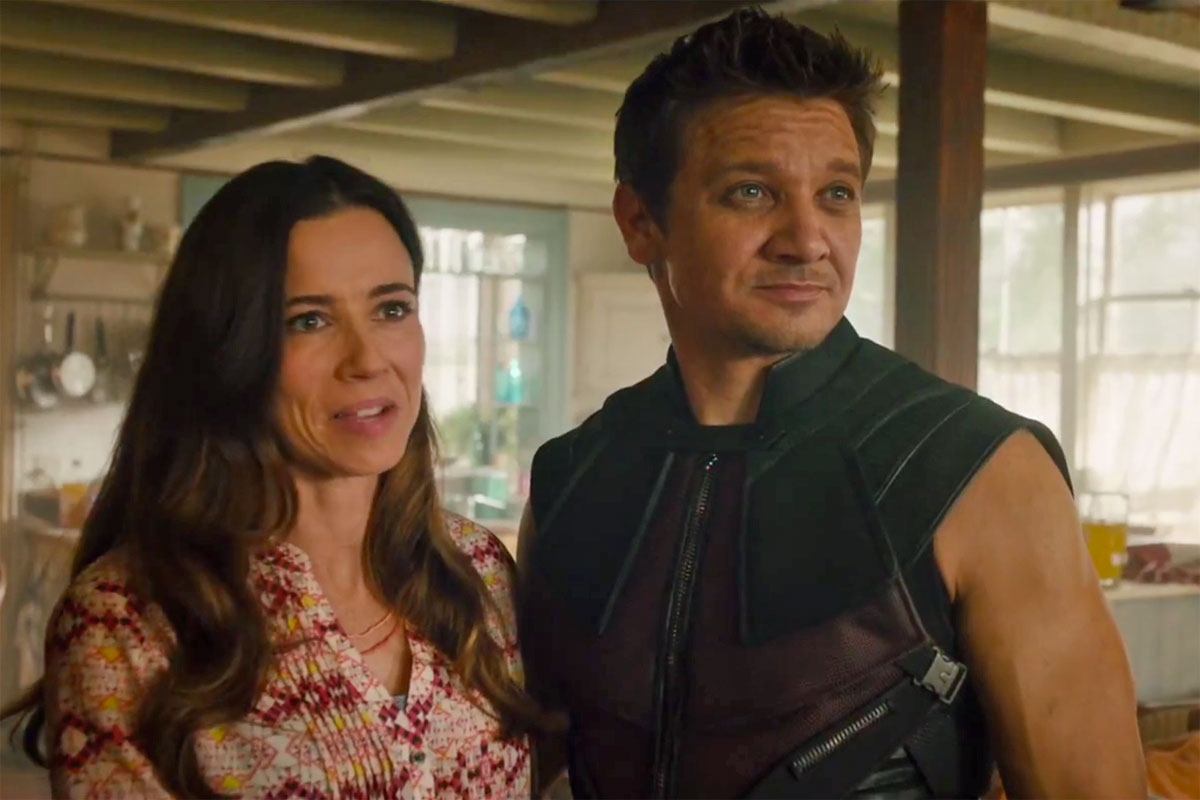 Hawkeye has never been confused for the star attraction in the Avengers films or in his other assorted Marvel Cinematic Universe appearances, but the promo materials for Avengers: Infinity War has been remarkably light on the Jeremy Renner action. In fact, it's been tough sledding for anyone hoping to find the archer on a poster or in the trailer.
The lack of Hawkeye has raised eyebrows and aside from this hilarious BossLogic poster that splashes Renner all over a poster where his name and likeness are conspicously absent, speculation abounds as to what's being tipped off by Hawkeye's absence.
This brings attention back to a haircut Renner was sporting in 2017 that may signal doom for the family of his Marvel alter-ego. Hawkeye's non-spotlight (he doesn't even get one of the dozen-plus Entertainment Weekly covers) has inspired Tumblr outposts like Where Is Hawkeye? and even Renner playfully clapping back at fans that don't see much lost from his absence.
So what the deal with Hawkeye in Infinity War? Are we getting Hawkeye as Ronin? Is he just hunkering down at the farm? Maybe he booked off a week to watch basketball? Theories abound with Renner stressing "wondrous things" were going to happen with Hawkeye in the big Avengers double shot.
During the week, directors Anthony and Joe Russo shared with the press that Renner's character has his own solo adventure to embark.
"Hawkeye coming out of Civil War is in the same position that the Cap and Falcon are in at the end of that movie," said Joe Russo reports ComicBook. "And Ant Man. And coming into this movie, the characters who are on Cap's side coming out of Civil War, some made certain decisions and others made other decisions that led to different paths and them dealing with oversight in this movie in a different way. So, Hawkeye's on his own journey in this movie."
"Yeah, he has a unique reaction to the Civil War situation that puts him in a special spot this film," adeed Anthony Russo.
This explanation might not be exactly what Hawkeye fans (they exist!) had in mind, but it also sounds better than the alternative of the character simply being wiped from existence like he is from posters, trailers and promotional fountain drink cups.
Avengers: Infinity War hits theaters April 27.