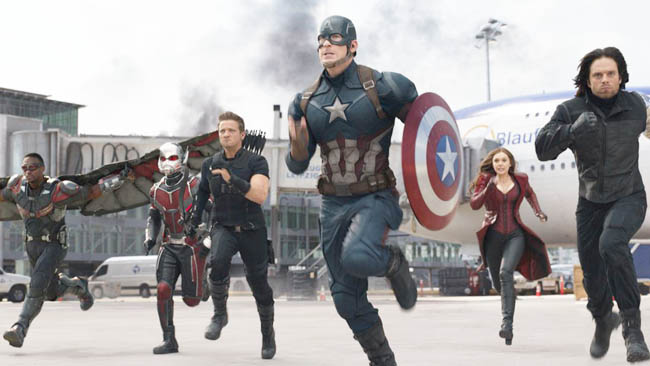 With Marvel's cinematic experiment aiming to pay off starting at the end of April with Avengers: Infinity War, the question on many minds is "what's next?" While we know that Spider-Man and Guardians Of The Galaxy are the first two series to surface following the release of Avengers 4, the rest hasn't been hinted at yet. Kevin Feige has seemed to indicate that the future of the Marvel Cinematic Universe won't be the same as these first three phases of their film production.
That said, there is still the Fox/Disney merger to contend with and a lot more characters that could possibly end up sharing the universe with the current slate of Marvel characters under the Disney banner. If this happens, it seems there is one idea floating out there for Marvel to pounce on it. It comes from Joe Russo during a chat with the French magazine Linternaute while in London, indicating that while their Marvel future isn't confirmed past Avengers 4, he does have a cool idea (translated):
Is this also the end of a cycle for the Russo brothers? If Anthony Russo explains that he has not yet thought about the future of their career at Marvel, Joe meanwhile announces to be very enthusiastic about the takeover of 20th Century Fox (which holds the rights of X-Men in particular) by Disney. "If Disney's takeover of Fox ends, it's a lot more characters to work with at once, it might be interesting to see something like Secret Wars … "
On paper, this seems like a silly idea for a movie. The original Secret Wars was a way to tie-in with a toy sponsorship and featured heroes and villains duking it out. It wasn't exactly deep in the story department, but it did cram a lot of star power into its pages. At the same time, there is also the 2015 Secret Wars event that took some elements from the original and turned them into an epic, Game Of Thrones take on Doctor Doom's omnipotent Marvel Universe: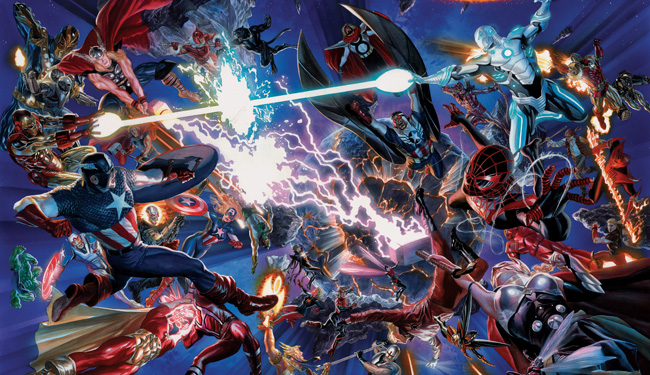 While the second is definitely great, it doesn't seem like something that could translate. But the original, while a little shallow, does offer a way to bring in these Fox characters without just somehow dropping them in with the other Marvel characters without warning. It's also a way to just focus on everybody's fan favorites for one big blow out film that would offer a tentpole like Infinity War for the future phases.
All of this hinges on the deal actually passing and Marvel choosing to follow some route in introducing these characters back into the fold. It's also a great excuse to bring in Nicolas Cage as the power-mad Doctor Doom who aims to steal power for himself. If he can't play him on the big screen, nobody can.
(Via SyFy Wire / Linternaute)