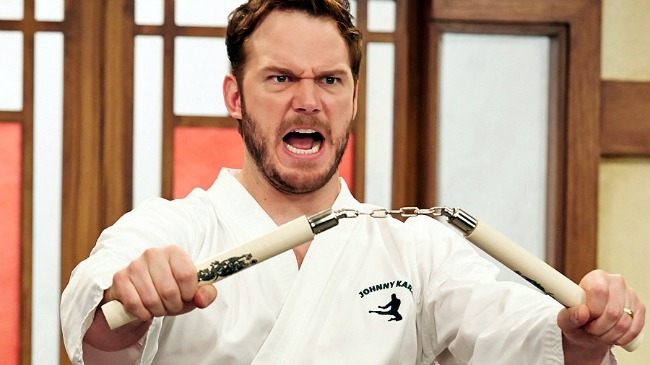 Chris Pratt has been committed to playing a special agent not named Burt Macklin for quite some time. "Committed" being the operative word, as the operative Pratt is playing in Cowboy Ninja Viking is a formerly committed mental patient turned government asset who's tracking down his fellow agents from a group of experimental subjects with dissociative identity disorder. Pratt's multiple personalities are a cowboy, a ninja, and a viking, which is more impressive than some of the personalities of his rogue fellow agents, like "Applebee's Waiter" and "Roadie for Dokken."
We weren't sure if Cowboy Ninja Viking would make its release date of June 28th, 2019, as they hadn't lined up a director yet, although John Wick's David Leitch and Chad Stahelski and World War Z's Marc Foster were rumored for awhile. Now Universal has finally signed a director, and she's a Golden Globe and Emmy winner. Highfalutin stuff for a comic book adaptation about a cowboy ninja viking.
THR reports Michelle MacLaren has signed on to direct, and Universal has "prioritized the project" with a rewritten script from Craig Mazin (the first draft was penned by Deadpool and Zombieland's Rhett Reese and Paul Wernick). This will likely be MacLaren's feature film debut (she's also directing WWII thriller The Nightingale, which may or may not release first). You're probably well familiar with her work, however. She's directed eleven episodes of Breaking Bad, four episodes of Game of Thrones, three episodes of The Walking Dead, and two episodes of Better Call Saul, among other things. She also directed two episodes (including the pilot) of HBO's The Deuce, a series for which she is executive producing. You may also recognize MacLaren's name as someone who almost directed Wonder Woman.
Chris Pratt is also a producer on Cowboy Ninja Viking, and MacLaren was reportedly one of his top picks for the job. Jennifer Yuh Nelson (Kung Fu Panda series) and Rick Famuyiwa (Dope) were also being considered. Nelson might have seemed like a strange pick for a live-action movie, considering her animation-heavy resume of mostly Kung Fu Panda movies, but Pratt is clearly a connoisseur of the martial arts…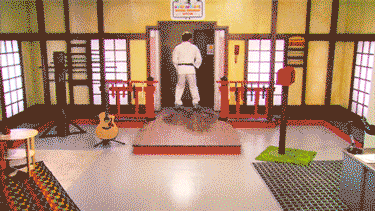 (Via The Hollywood Reporter and Tracking Board)