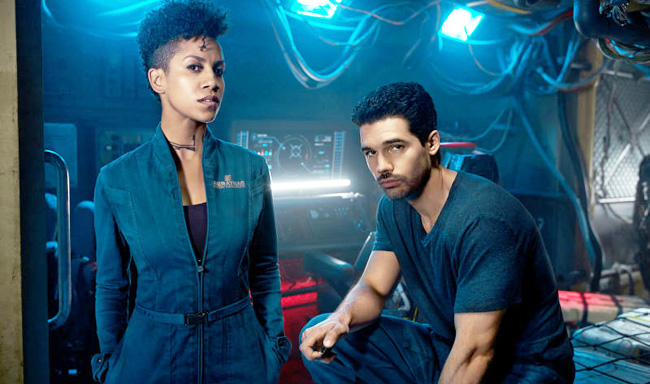 After being canceled by SyFy and sending fans into a frenzy to rescue it, Amazon has officially picked up The Expanse for a fourth season. SyFy decided to let the space epic go due to lackluster ratings and a broadcast deal that left them on the short end of business when it came to streaming. Luckily, Amazon was already the streaming home for the show in the United States — Netflix has that honor elsewhere on the globe — and as The Hollywood Reporter notes, it is one of Amazon founder Jeff Bezo's favorite properties:
Syfy had only first-run linear rights in the U.S. to The Expanse, which was based on James S. A. Corey's best-selling book series of the same name and starred Steven Strait. Amazon Studios had streaming rights to the first three seasons of the show. Sources say Bezos is a big fan of the book and was livid that the TV series went to NBCUniversal-owned Syfy. The move is said to have ignited Bezos' demand that Amazon Studios brass find the company's version of Game of Thrones.
Fans of the show campaigned hard for the show's return, using the hashtag #SaveTheExpanse to rally people on social media and even relying on some old-fashioned methods to get their message out there. Fans used GoFundMe to hire a plane to fly a message to save the show over Amazon Studios in Santa Monica:
"Normally, I would have just vented my anger on Twitter, but for this show I decided to try everything," said Buyssens. By everything, he's referring to joining a larger campaign. An online focus group not only organized the flyby, but #SaveTheExpanse trailers, a website, the moderation of various fan communities across the internet, Jim Holden-inspired coffee care packages to employees at Amazon Studios, press releases and letters to Netflix painstakingly edited by a fleet of fans in Google Docs, and paid ads on social media.