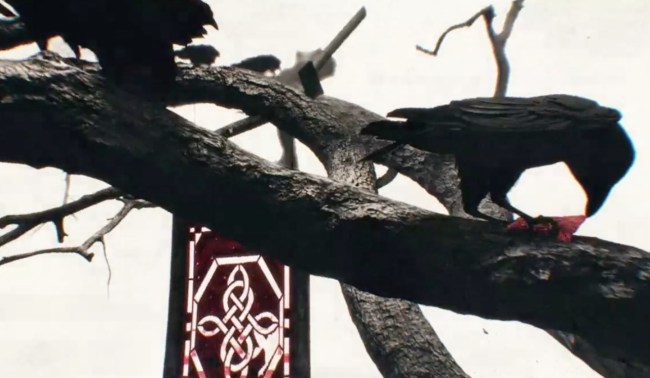 The Walking Dead doesn't return for season nine until this Sunday, October 7, but you can already watch the first five minutes of the season premiere online. The show's time-hopping, back-to-basics approach is immediately apparent, with Rick Grimes traveling through a big city on a horseback (except this time, instead of Atlanta, it's Washington D.C.). There's also a sense of welcome calm throughout Alexandria, The Hilltop, and The Kingdom, following the throat-slitting events of the season eight finale. But what the clip doesn't show you is that The Walking Dead has a new opening credits sequence this season.
The idea for the credits began over a year ago, when new showrunner Angela Kang and Scott Gimple, who serves as chief content officer for The Walking Dead universe, discussed shaking things up. Kang got in touch with title design company Huge, which came in with "three pitches, and all three of them were amazing," she told UPROXX during a recent set visit. They went with the third option, "because it feels so much like a graphic novel. They called it the 'Poe' pitch. I love the feel of it, it's very reminiscent of a beautiful graphic novel."
The sequence looks different than what Walking Dead viewers are used to, but one thing didn't change: the music. "We always knew we were going to keep the music. The music is one of my favorite things about the show," Kang said. By the end of the process, The Walking Dead team started putting "hidden objects" in the credits. She teased, "It will hopefully be a little fun for our fans to go digging, frame by frame, for all the little easter eggs that are buried."
You can watch the new credits below.
Stay tuned for more details from our set visit.