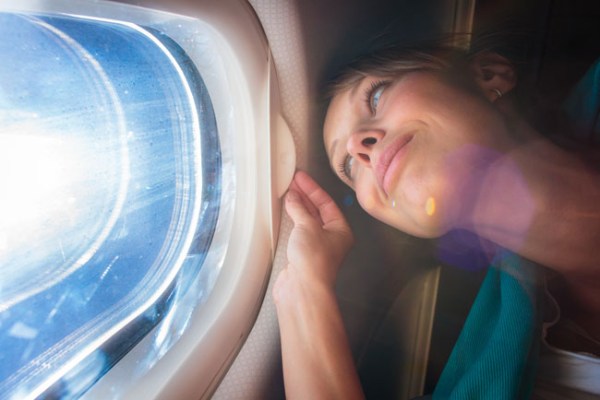 FACT: Money spent on travel is money well spent 99.99 percent of the time. You just can't put a price on experience (and if you did it would be a high price — people who don't travel seem bland when it comes time for job promotions, etc.). Still, travel is expensive, which creates a barrier to entry for those with looming loans or poorly paying jobs.
It'd be nice to spend a little less to see the world, is what we're saying.
That's where off-season travel comes in. Leaving the country during the months when most people nest can score you huge financial savings. The fall and spring shoulder seasons are significantly cheaper than summer and winter — with November being the cheapest month of them all. Why? Mainly because the weather at many desired destinations isn't at its "most perfect." That doesn't mean the weather is bad, it's just not quite as ideal as what many tourists want. Plus, with local or regional Thanksgiving travel plans and holiday travel on the horizon, people feel overwhelmed and decide to stay put.
All of which means you'll not only save money but you also won't have to battle crowds to see the world's top attractions. Both good things.
If you're still uncertain about traveling in the off-season, consider this: what you save on flights and hotels can be put toward experiences you might otherwise not have the budget to splurge on — like eating at a city's best restaurants or taking surf lessons or relaxing with a massage. Pretty enticing, right?
So whether you can get away right now, or want to start saving up for next year's off-season (Go now! Go now!), here are five destinations to consider:

Mexico 
Mexico is as close to an evergreen "your dollar will go a long way" vacation spot as this country has. Flights are cheap, sometimes to a shocking degree — Mexico deals come up regularly on sites like Secret Flying, as airlines try to bolster tourism in the low seasons.
Our vote for where to go: The Northern Baja. Mexico's Baja California Norte (B.C.N.) has been much maligned over safety concerns — some of which are deserved and some of which are based on the staying power of a bad reputation. Right now, the situation is calm and the area is home to some of the best food on the planet, along with untouched stretches of beach, and very affordable hotels. 
Nicaragua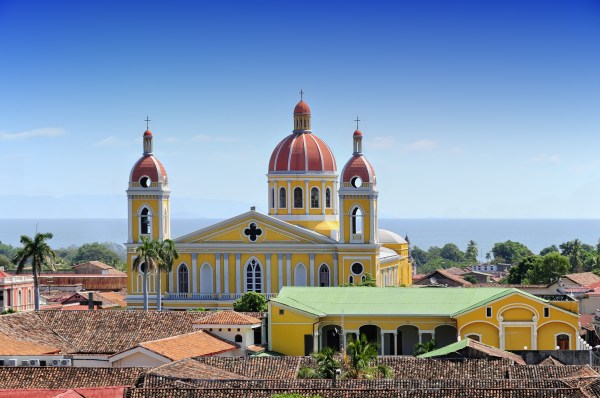 Nicaragua has been Central America's "it" destination for years now. The flights aren't quite as inexpensive as getting to Mexico, but the country feels less heavily touristed and day-to-day expenses are amazingly cheap. Similar to the Costa Rican ex-pat influx of the '80s and '90s, Americans are currently flocking to Nicaragua to buy property. It's tough to blame them — the beaches are pristine, the jungles teem with wildlife and the cities are vibrant and full of energy.
El Castillo, along the Río San Juan, is an old-time anti-pirate fortress that has since turned into a quaint village surrounded by dense rainforest on all sides. It's a perfect place to set up home-base before making deeper forays into the wilderness. To chill after a jungle trek, visit Maderas Village, north of San Juan del Sur. It's a surf retreat in the truest sense of the word — relaxation feels easy, yoga is practiced daily and the waves are perfect, peeling right handers.
Venice, Italy (And Many Other Cities In Europe)
It's not a secret, Venice is overrun with tourists in the summer — and it's expensive! But in November, if you can handle a little rain, it will belong to you and the locals. Imagine seeing the city's famous Rialto Bridge, St. Mark's Square or the Gallerie dell'Accademia free from hordes of people. Now imagine wandering the moody and misty back streets and canals, and ducking into quaint cafes (where you'll actually be able to get a seat) to warm up with a coffee or hot bowl of zuppa.
Venice in November is starting to sound pretty good, right? Whatever you do, just don't forget a pair of rain boots and an umbrella.
Botswana
An African safari is never cheap (flights and vaccines alone can add up), but go to the right country during the right time of year and you can have this once-in-a-lifetime experience while spending much less. The key is to go during rainy season — and in Botswana, that's from November to April — while the country will be at it most lush, full of vibrant shades of green. The downside? The resulting thicker vegetation can make it slightly harder to spot animals. The upside? Many species give birth during this time, so you just might see some adorable babies.
Another positive is the slashing of nightly rates. Many of the luxury lodges surrounding popular safari territory charge upwards of $1,000 per night, but during the rainy season you can find rates for much less.
Colorado 
November in Colorado, at least the beginning two-thirds of the month before the ski resorts start to open for winter, is like the state's awkward teenage years — it's just kind of in between. No longer summer but not yet winter, it's too cold to enjoy the state's famous warm-weather activities, like whitewater rafting, but not cold enough to be entirely covered with snow for amazing skiing and snowboarding. Plus, the state's wold famous fall foliage is mostly fallen.
But that doesn't mean the state is any less beautiful — you'll just have to find other activities to keep you busy. One possibility is embarking on a craft-beer pilgrimage to visit some of the state's 150+ breweries. Or, with the right warm gear, taking a few hikes at lower elevations.