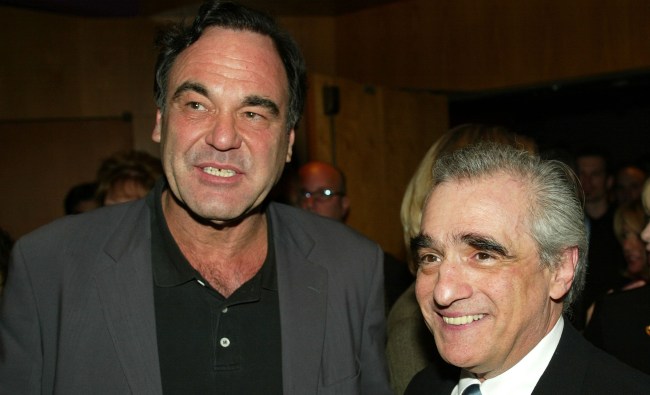 It must first be mentioned: addiction to substances is a serious manner, one not to be taken lightly. This piece is in no way making light of or diminishing the disastrous effect that drugs and alcohol can take on one's professional and personal life. With that said, it's also foolish to view usage through that lens. Many believe that a substance can help unlock their thoughts, or quiet the "editing" part of their brain without additional hazards — that can be true for some. But, there are also those for which the substances eventually take over all areas of life, and more than just the creative process succumbs to the cataclysmic properties of addiction. Here are some instances of both cases with filmmakers…
Lars von Trier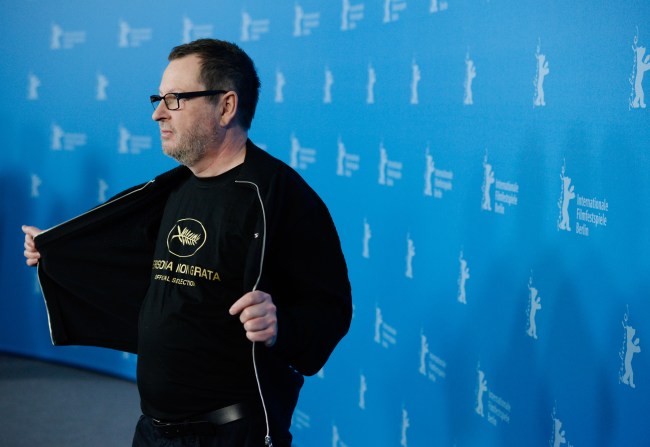 Von Trier's case is one of the most recent instances in which an auteur has tried to distance himself from a history of substance abuse. The writer-director responsible for dark and disturbing features like Antichrist — which contains scenes of penis mutilation and dead animals — similarly does not have a positive outlook on the circumstances surrounding his fight to abstain from drugs and alcohol. "No creative expression of artistic value has ever been carried out by former alcoholics and drug addicts," von Trier said to the Politiken in an interview last November.
The director was drinking a bottle of vodka per day, and mixing it with other substances to fuel his work. Despite his belief that his creative process will no longer retain the value it had, von Trier recognizes that his addiction was likely going to kill him. "I can't recommend anyone to do the same. It is very dangerous and stupid in every way."
Oliver Stone
Unlike others who have admitted that drugs have hindered their ability to produce, Stone — one of the most successful auteurs Hollywood has ever produced — is comfortable entertaining a variety of substances. Many of the films he has written or directed (Savages, Scarface) similarly deal with drugs either as a vehicle of abuse or as a financial instrument. In a 2012 interview with The Hollywood Reporter, Stone listed off his favorites:
I believe the grass is God's gift. California makes the best in the world now. When I was a kid, it was Vietnamese, it was Thai, Jamaican for a while. All my life I've been doing it, off and on. I can stop marijuana. I can [go without it] for weeks and weeks. I'm not addicted, but I enjoy it. I also enjoy alcohol. Cocaine, I stay away from. But I believe in LSD, mescaline, mushrooms, ayahuasca. You ever heard of ayahuasca? It's a very strong juice that comes from the rubber trees. Ecstasy is great, too.
(Personal note: A gentleman I knew from my previous life in film production once told me a story of his time spent working with Stone on a film. The tale involved Stone snorting a substance in a car while being driven either to or from a film set, but the gist of the story was that Stone had no qualms using drugs either publicly or privately. With no possible way to corroborate, take this with a grain of salt [or cocaine].)
John Cassavetes
In a 1984 interview with People magazine, writer-director-actor John Cassavetes said, "I've had a lot to drink in my life, and my liver just went bananas."