Last Updated: May 5th
Even though the streaming wars are heating up and every studio/network seems to be building their own platform, Netflix still has, arguably, the best movie library of them all. They're getting better at categorizing them too, but when you have a film library that big, it's hard to make sure all of the worthwhile titles get seen. That's where we come in. Let this must-watch list be your guide to the overcrowded streaming landscape and an end to the mindless scrolling through Netflix's movie catalog. There's something for everyone here and it's all good.
Related: The Best Netflix Original Series Right Now
The Power of the Dog (2021)
Run Time: 126 min | IMDb: 7/10
Based on the novel of the same name, this Jane Campion-directed Western features a handful of tour-de-force performances and an emotionally-wrenching story about familial bonds. Benedict Cumberbatch plays Phil, one-half of a pair of ranching brothers who becomes bitter and verbally abusive to his brother's new wife, Rose (Kirsten Dunst). Hiding who he is and angry that his brother seems to be occupied with his new life, Phil befriends Rose's young son, Peter (Kodi Smit-McPhee), and as their relationship progresses, both men learn undeniable truths about themselves. Campion's direction and storytelling is top-notch, and it's likely this entry will earn plenty of Oscar attention.
The Harder They Fall (2021)
Run Time: 130 min | IMDb: 6.2/10
Idris Elba, Jonathan Majors, Regina King, Zazie Beetz, and LaKeith Stanfield star in this slick, stylish Western from relative newcomer Jeymes Samuel. Majors plays a vengeful outlaw who decides to track down his longtime enemy (Elba) when he learns he's been busted out of prison. The two men assemble their respective gangs for a dusty, lawless cat-and-mouse game set to a soundtrack from Jay-Z.
tick, tick …BOOM! (2021)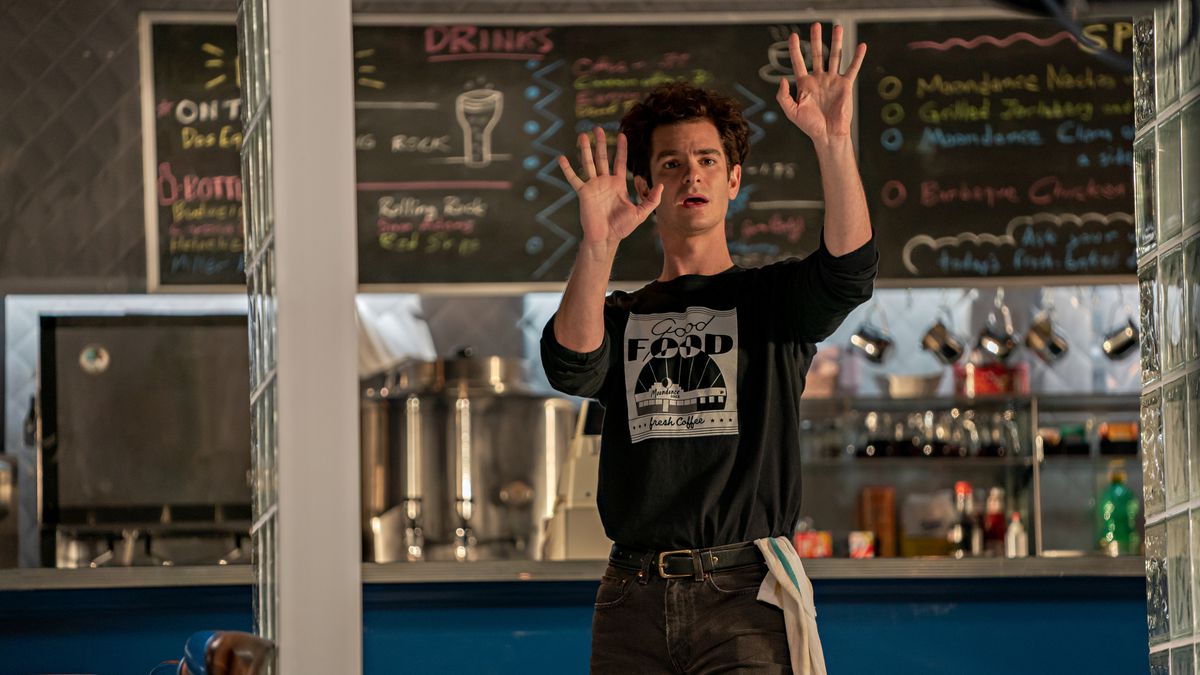 Run Time: 115 min | IMDb: 7.7/10
Lin Manuel-Miranda hops into the director's chair for the first time with this musical biopic about famed Broadway composer Jonathan Larson. Andrew Garfield completely transforms himself to play the tortured artist who would one day give us Rent. In this outing, Larson is still searching for inspiration for his next play while battling grief and a debilitating awareness of life's deadline. The supporting cast (Vanessa Hudgens, Alexandra Shipp) are all good, but this is Garfield's moment and he'll likely score an Oscar nom for it.
The Lost Daughter (2021)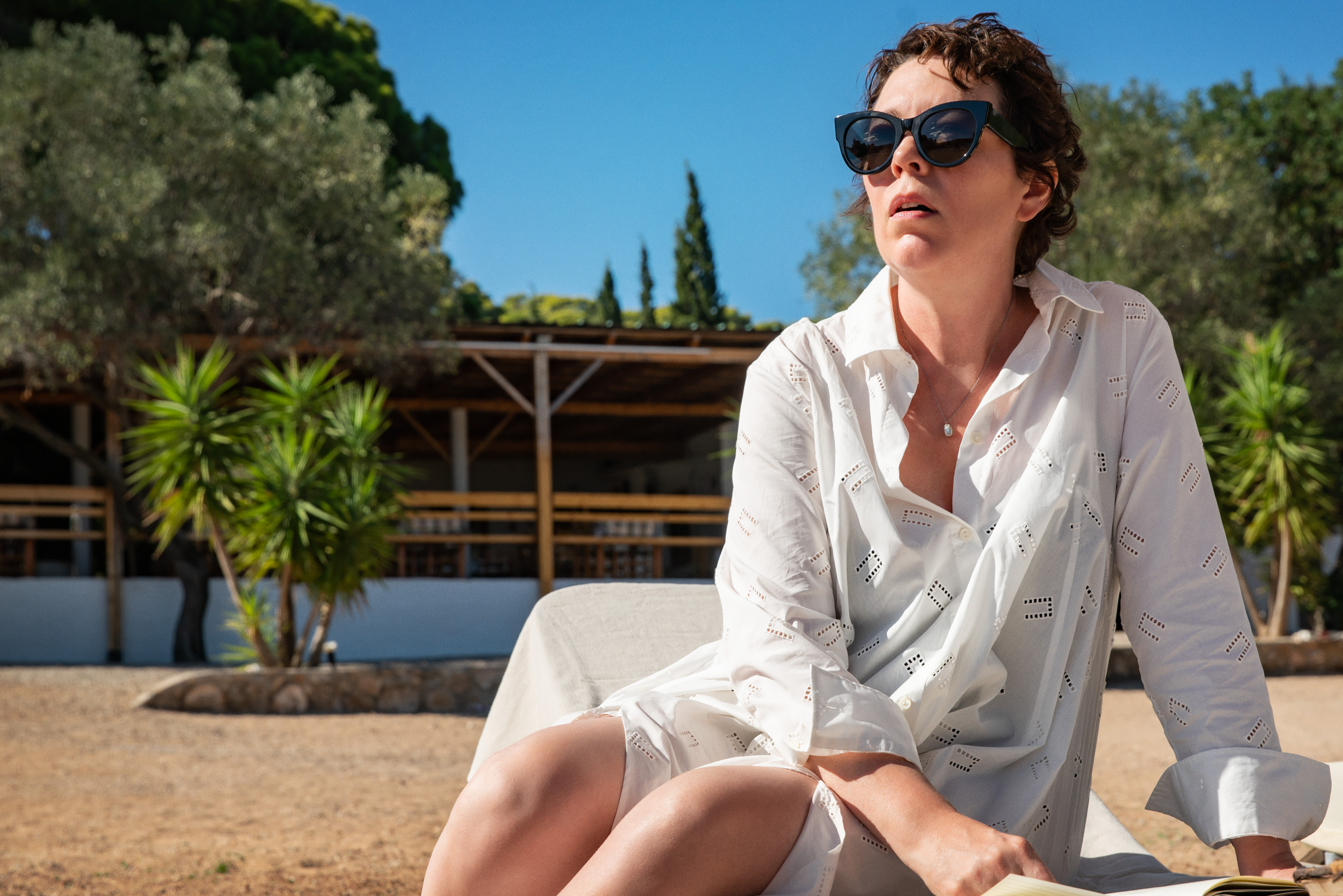 Run Time: 121 min | IMDb: 6.8/10
Dakota Johnson and Olivia Colman star in this tense drama from first-time director Maggi Gyllenhaal. Colman plays Leda, a woman on vacation in Greece who's forced to confront her own shortcomings as a mother when she befriends Nina (Johnson) a new mom struggling to keep her head above water. The film teeters between the past, with Jessie Buckley playing Leda as a young, overwhelmed, absentee mom, and Colman, who makes increasingly problematic choices in her attempt to get closer to Nina and find some kind of redemption.
Inception (2010)
Run Time: 148 min | IMDb: 8.8/10
Christopher Nolan's imaginative sci-fi adventure will most likely be remembered as one of the best genre films in cinematic history and for good reason. The movie — which stars everyone from Leonardo DiCaprio and Tom Hardy to Elliot Page, Joseph Gordon-Levitt, Cillian Murphy, and Michael Caine — is the ultimate heist flick, following a group of thieves who must repurpose dream-sharing technology to plant an idea into the mind of a young CEO. DiCaprio pulls focus as Cobb, a troubled architect with a tragic past who attempts to pull off the impossible so that he can return to his family.
Passing (2021)
Run Time: 98 min | IMDb: 6.6/10
Rebecca Hall's directorial debut is this black-and-white adaptation of Nella Larsen's influential novel of the same name. In it, Tessa Thompson and Ruth Negga play childhood friends reunited years later in 1920s New York and forced to confront some difficult truths about the paths they've chosen for themselves. While Thompson's Irene is happy living in her Harlem neighborhood, Negga's Clare is passing as a white woman, who has married a rich racist (Alexander Skarsgard) and built her own sort of societal cage. The pair's renewed friendship threatens to upend both of their carefully crafted worlds.
The White Tiger (2021)
Run Time: 125 min | IMDb: 7.2/10
Priyanka Chopra stars in this crime drama based on a NY Times bestselling book. Adarsh Gourav plays Balram, an academically gifted young man hailing from one of the lowest castes in Indian society. He longs to break free of the poverty and systemic oppression that prevent him from going to school and bettering his station, so he becomes a driver for a very wealthy family. Chopra plays the wife of Balram's employer and over the course of the film, their lives become intertwined in extreme ways as Balram does whatever he must in order to rise through the ranks and earn a better life.