Last Updated: September 27th
Romantic comedies may offer a world that is nearly as fantastical as ones with dragons or aliens, but like most movies, there is usually a grain of truth. Everyone wants to find someone who loves them, warts and all, and while your love story might not have the sheen of perfection that comes with giant apartments and flawless hair, the emotional stakes ring true. When you're either looking to cuddle up with your significant other or want to swoon over the romantic ideal, check out the best romantic comedies on Netflix right now. You just might find a new favorite.
Related: The Best Rom Coms On Hulu Right Now
Four Weddings and a Funeral (1994)
Run Time: 117 min | IMDb: 7.1/10
A Hugh Grant-starring rom-com, this one sees the witty British playboy wrestle with the unwelcome realization that he may have finally found love over the course of five social occasions. The epiphany upends his comfortable bachelorhood and amuses his family and friends, but Grant's character fights the inevitable at every turn, giving us plenty of humor and sexual tension to keep things interesting.
Someone Great (2019)
Run Time: 92 min | IMDb: 6.1/10
Gina Rodriguez, Brittany Snow, and DeWanda Wise team up for this romantic comedy about a young woman's final hurrah before leaving NYC. Rodriguez plays a journalist named Jenny who must pack up her life, leave her friends, and travel to the West Coast for an exciting job opportunity. Unfortunately for her, her boyfriend of nearly 10 years decides to call it quits, which leaves Jenny on the party warpath, determined to have one final night of fun before her big trip. Lakeith Stanfield also stars in this, and with Netflix's pretty stellar rom-com track record lately, bet on this being a fun watch.
Always Be My Maybe (2019)
Run Time: 101 min | IMDb: 7/10
Ali Wong and Randall Park star in the latest rom-com from Netflix. This time around, the plot follows two childhood sweethearts who've spent the last 15 years apart and try to reconnect when one moves back home. Wong plays a successful chef opening a new restaurant in San Francisco while Park plays her former best friend still living at home and working for his dad. Both have some growing up to do, but the film eschews classic romcom tropes for bits that are funnier and more poignant than your average lighthearted fare.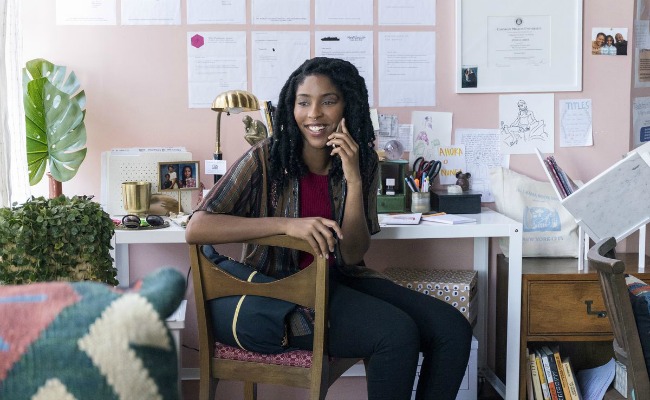 The Incredible Jessica James (2017)
Run Time: 85 min | IMDb: 6.5/10
Unfortunately, romantic comedies are no longer a regular part of the movie release landscape, for a variety of reasons, from changing sensibilities to changing economics. Romcoms need a readjustment, however, not an eradication. The Incredible Jessica James is an excellent example of a new empowered sensibility that could help save romcoms. Jessica James (Jessica Williams) is struggling to make it as a writer in NYC while also dealing with a painful breakup. While she does open herself up for a new relationship with an older man (Chris O'Dowd), it feels more like Jessica finding yet another piece of herself instead of being the end all and be all of her happiness. Williams has charm to spare in the role, and she and O'Dowd play well off of each other. It may look a little different than the glossy romcoms of decades past, but The Incredible Jessica James captures romance in the millennial age and the difficulties that come along with that.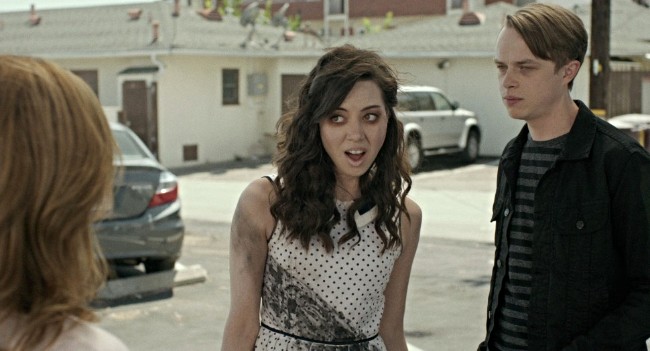 Life After Beth (2014)
Run Time: 119 min | IMDb: 7.1/10
Aubrey Plaza and Dane DeHaan star in this horror comedy about a guy named Zach mourning the loss of his girlfriend, only to discover she's come back to life. Plaza stars as Beth, the dead girl revived, who begin exhibiting strange behavior, eventually going into full-blown zombie mode while her devoted boyfriend Zach (DeHaan) tries to manage her mood swings and her pesky craving for human flesh. John C. Reilly and Molly Shannon play Beth's parents, who hilariously try to cover-up their daughter's current undead state, and though things go off the rails in the final third, watching Plaza play a moody, angst-ridden walking corpse is one hell of a good time.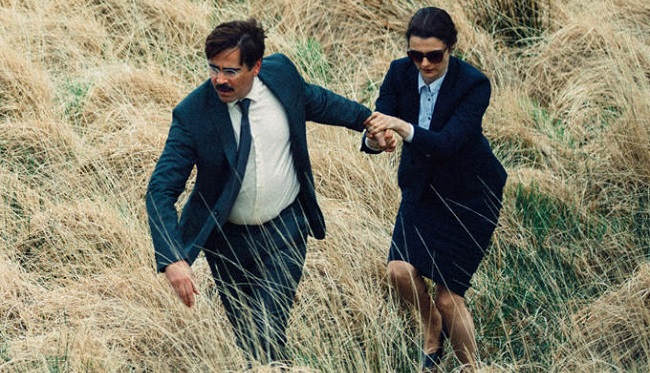 The Lobster (2015)
Run Time: 119 min | IMDb: 7.1/10
Colin Farrell and Rachel Weisz star in this dark, absurdist comedy about a man searching for love under some very strange circumstances. Farrell plays David, a man whose wife recently left him. David is sent to a hotel where he's told he must find a mate within 45 days or be turned into an animal. While there, David witnesses strange rituals and must follow strict rules in order to find love, but it's not until he ventures into the woods, where the "loners" live, that he pairs up with a woman (Weisz) who may be his soulmate. It's weird, eccentric, and the perfect Farrell-starring vehicle.
Obvious Child (2014)
Run Time: 84 min | IMDb: 6.8/10
Jenny Slate is one of the more underrated comedians in the game right now, but she proved herself a capable leading lady in Gillian Robespierre's indie rom-com, Obvious Child. Slate plays Donna, a young hopeful trying to make it in the world of stand-up. She frequents a few undergrounds around New York City, honing her set while disappointing her successful academic mother by phoning it in at a used bookstore in Brooklyn for her regular 9-5. She has a brief and promising love affair with Max (Jake Lacy) before facing a dilemma: an unplanned pregnancy. There aren't many films that can tackle the sensitive topic of abortion with dignity, grace, and a ton of poop jokes, so you'll want to check this one out.
To All The Boys I've Loved Before (2018)
Run Time: 99 mins | IMDb: 7.7/10
Netflix's latest original flick is being hailed as the best teen rom-com of the decade and for good reason. The story stars Lana Condor as Lara Jean Covey, a junior in high school who tends to write her crushes love letters but never actually send them. After those same letters are anonymously sent, she's forced to do damage control by carrying on a fake relationship with one of her former love interests. It's a sweet, oddly empowering twist on the classic rom-com trope and you won't be able to scroll through Twitter without coming across a Peter Kavinsky stan account thanks to this one.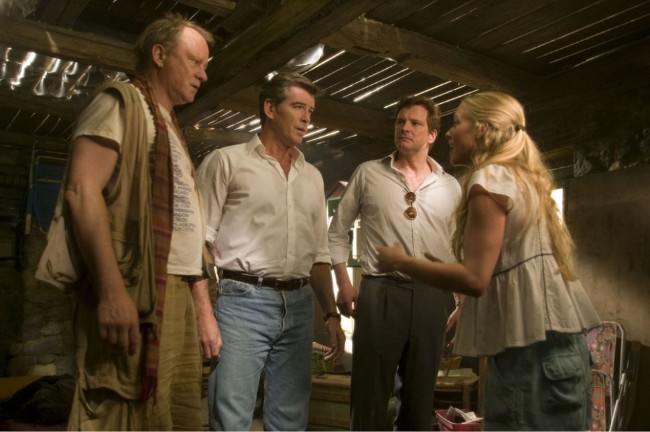 Mamma Mia! (2008)
Run Time: 108 min | IMDb: 6.4/10
Meryl Streep, Pierce Brosnan, and a slew of talented actors singing ABBA ballads while performing intricate musical numbers on an island in Greece? Why wouldn't this melodic rom-com be on our list? Amanda Seyfried plays Sophie, a young woman prepping for her wedding day by writing some last minute invites to three men, all with an equal chance of being her father. The girl found her mother's old diary, read it, and contacted the three paramours who might have been present for her conception, as one does. Streep plays said mom, Donna, and along with her best friends (played by Christine Baranski and Julie Walters) must ready for her daughter's big day while also fielding the romantic interests of her past lovers. We dare you not to be belting out the lyrics to "Dancing Queen" by the end of this one.
The New Romantic (2018)
Run Time: 88 mins | IMDb: 5.8/10
The End of the F****ing World star Jessica Barden carries this modern British rom-com about a young woman, fed up with dating men her own age, who decides to forego love for the promise of an older man who buys her gifts. It's dark, sarcastic, and funny as hell, but it also offers an interesting look at dating dynamics in the 21st century and how the game has most definitely changed.