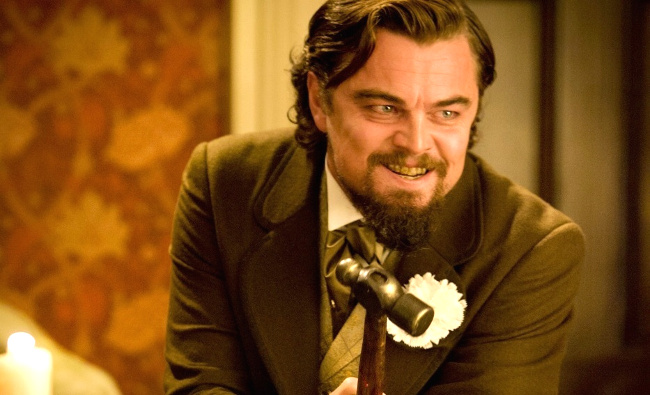 Quentin Tarantino likes to work with the same actors, and once you're in one of his movies, you're likely to come back at least once. Just ask Uma Thurman, Michael Madsen, or, of course, Samuel L. Jackson. And now, add Leonardo DiCaprio to the list as Tarantino brings DiCaprio back for his still-untitled movie set against the backdrop of the Manson Family murders.
Just what DiCaprio will be up to in the movie is an open question. The plot's being kept under wraps, although it will apparently have Tarantino's signature plot structure of telling separate but connected stories out of order. DiCaprio's role has been described only as an "aging actor," and apparently the murders are just one plot thread in the larger movie, although how they'll intertwine is anybody's guess. Also on the board to be cast are Tom Cruise, Brad Pitt, and Al Pacino. And there may be a reunion of sorts in the works, as DiCaprio's Wolf Of Wall Street costar Margot Robbie has reportedly signed on to play Tate.
Whatever the movie will be, we'll likely learn more about it quickly. It's been scheduled to debut August 9th, 2019, the 50-year anniversary of the murders, which is an unusually quick pace for Tarantino, who also took the unusual step of tackling the Star Trek franchise recently. The main question we've still got to answer is, Madsen is totally Vincent Bugliosi in this movie, right?
(via Deadline)