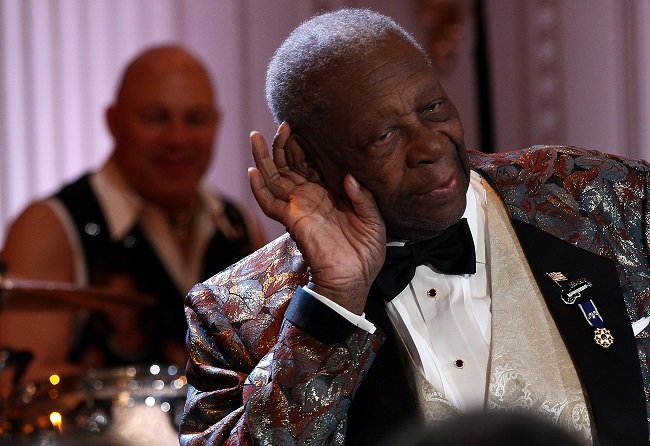 Mere days after the public memorial in Las Vegas for the late B.B. King, who died in his sleep in mid-May, two of his heirs are claiming foul play. According to the Associated Press, daughters Karen Williams and Patty King have enlisted the help of Las Vegas homicide detectives in the matter.
Daughters Karen Williams and Patty King allege that family members were prevented from visiting while King's business manager, LaVerne Toney, and his personal assistant, Myron Johnson, hastened their father's death.

"I believe my father was poisoned and that he was administered foreign substances," Patty King and Williams say in identically worded sections of affidavits provided to The Associated Press by their lawyer, Larissa Drohobyczer.

"I believe my father was murdered," they say.
This isn't the first time King's family has accused Toney of improper behavior regarding the famous blues musician. Earlier in May, King was hospitalized after suffering a minor heart attack. Patty accused the guitarist's business manager, and assistant, of elder abuse when they initially refused to let King seek medical attention at the time. Paramedics arrived and thought otherwise.
Neither gave detailed comments to the press, though Toney did brush off the accusations with reference to the King family's past claims: "They've been making allegations all along. What's new?" Of course, it probably has something to do with the fact that Toney is the executor of King's will, estimated to be worth tens of millions of dollars.