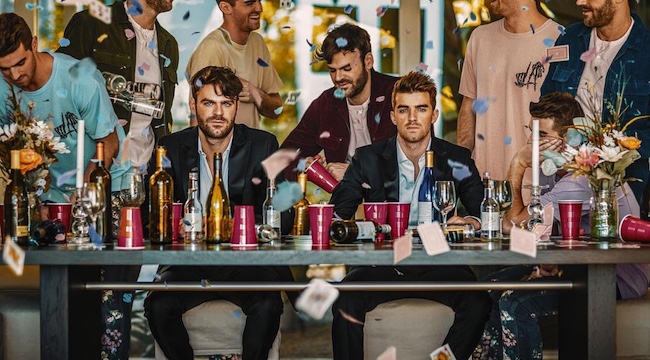 The Chainsmokers are one of the most popular music groups in the world and the face of modern EDM, but that doesn't mean that everybody likes them. Critics can't stand the duo, musicians like deadmau5 and Filter frontman Richard Patrick aren't fans either, and overall, their reputation is spotty at best. They may do things that upset people sometimes, like make culturally insensitive jokes, but on their new single "Everybody Hates Me," the duo is just really tired of being so disliked.

"I walk into the club like, everybody hates me," Drew Taggert sings during the hook of the song, the type of EDM pop track we've come to expect from The Chainsmokers. This does seem to be one of the duo's more personal tracks, though, as it sees Taggert feeling exhausted with how much backlash is constantly sent in his direction.
"Yeah, I just want to drink tequila with my friends / I'm so defeated, I just want this shit to end," he sings at the end of the first verse, and later adds:
"I can't even check the time without facing regret
Why do I still have to mean everything I ever said?
And I'm not trying to be like 'poor me,' I made it
I'm just trying to stay normal now that they know what my name is."
Listen to "Everybody Hates Me" above.