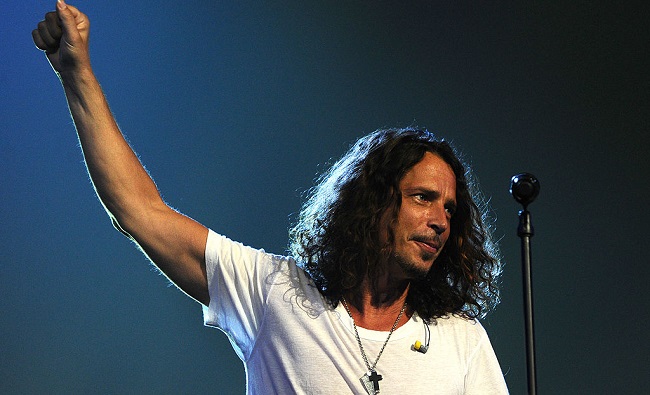 Rock legend Chris Cornell has passed away "suddenly and unexpectedly" at age 52. Cornell's representative Brian Bumbery issued a statement to The Associated Press saying Cornell died Wednesday night in Detroit. The death was "sudden and unexpected" and the cause of death is not yet known. Cornell's family have requested privacy.
Cornell started his music career with Soundgarden in his hometown of Seattle, Washington. As a founding member of the grunge movement in that city, he went on to win Grammys for "Black Hole Sun" and "Spoonman." Later, he became the lead singer for supergroup Audioslave along with former Rage Against The Machine members Tom Morello, Tim Commerford, and Brad Wilk. He also employed his impressive four octave vocal range in several solo pursuits, including five solo albums and the Bond theme "You Know My Name" for Casino Royale.
Just prior to his death, Cornell performed blowout gigs in Kansas City and Detroit:
Cornell also recently played a return gig with Temple Of The Dog and earlier this year he also performed at an Audioslave reunion benefiting the Rape, Abuse and Incest National Network, one of many charitable acts in his long and storied career, including the founding of the Chris and Vicky Cornell Foundation along with his wife to benefit abused, neglected, and homeless children. He will be missed.
(Via ABC, The Independent, and Telegraph)