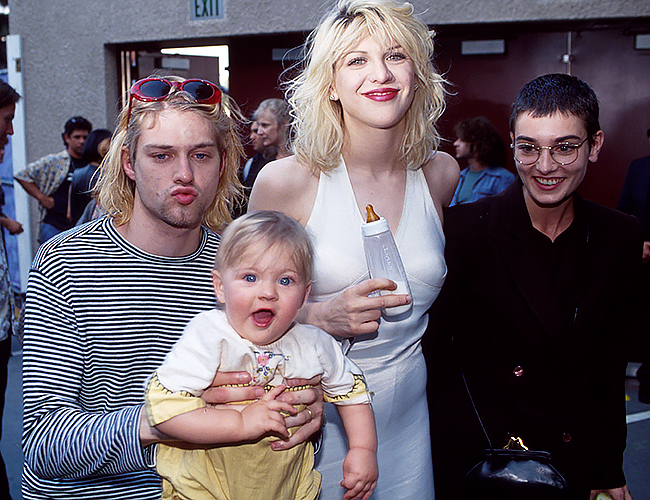 Frances Bean Cobain has been in the public eye for exactly 23 years, as of Tuesday. That'll happen when you're the daughter of Kurt Cobain and Courtney Love.
This year, though, has been a particularly big one for the progeny of grunge's most famous couple. It saw the theatrical and HBO release of the documentary Kurt Cobain: Montage of Heck, of which Frances was an executive producer. And with that film, which was largely constructed from intimate home video and journal entries from Kurt himself, has come a lot of discussion of Nirvana and in its infamous frontman.
If you're of a certain age, you probably remember Frances Bean Cobain as that adorable baby who Kurt and Courtney brought to the MTV VMAs in 1993. But now she's an adult, Nirvana is "classic rock," and we're all geezers who have accomplished little with our lives in the ensuing years. Seriously, I'm still making PB&J sandwiches and boxed mac n' cheese for myself while occasionally remembering to do laundry before I completely run out of clean clothes, all while the baby I watched on TV has inherited a large chunk of a wealthy estate, modeled, hosted solo art exhibitions, turned down large movie roles, and bought a multi-million dollar house in Los Angeles.
Relive Frances Bean Cobain's journey into adulthood below, all while contemplating how your best years have passed, and how there's nothing to do now but relive missed opportunities and wait for the cold embrace of death. Or something.
1993; 1 years old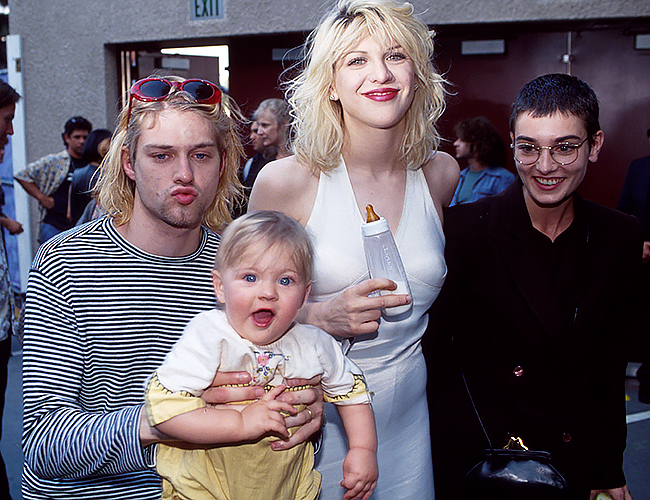 1996; 4 years old
2000; 8 years old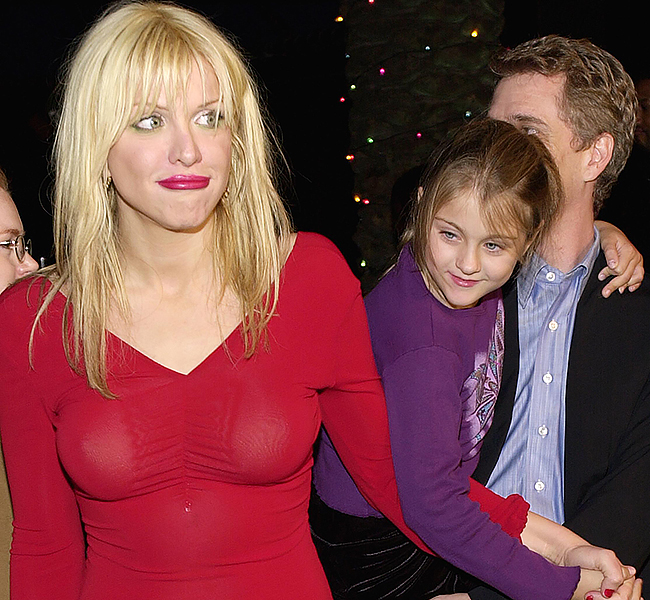 2001; 9 years old
2005; 13 years old
2006; 14 years old