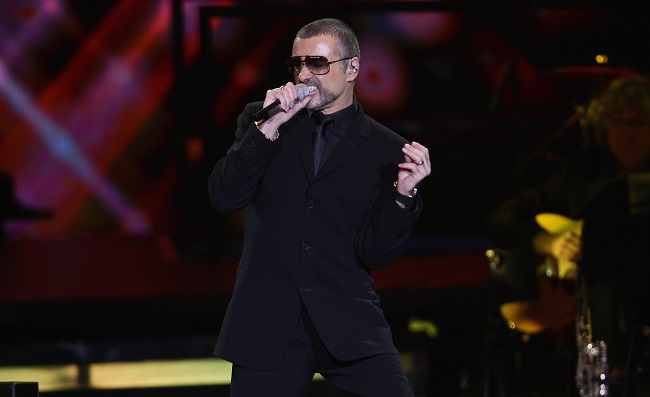 George Michael struggled with addiction throughout his life, but several U.K. newspapers are reporting that the pop singer was battling a heroin addiction in the days leading up to his death. A newly published story in The Telegraph alleges that the Wham! member and '80s pop icon was using the drug before his death and heavily implies that it was this drug use that killed him.
"He's been rushed to [the emergency room] on several occasions," an unnamed source told the paper. "He used heroin. I think it's amazing he's lasted as long as he has.
The paper also talked to Michael's partner Fadi Fawaz, who discovered Michael at his home on Christmas day.
"We were supposed to be going for Christmas lunch. I went round there to wake him up and he was just gone, lying peacefully in bed. We don't know what happened yet," Fawaz said. "Everything had been very complicated recently, but George was looking forward to Christmas, and so was I."
In brighter news, Michael's death has brought to light the staggering amount of secret charity work that the late singer did during his life. Michael frequently donated to larger charities and seemed to spreda his wealth around to regular folks in need in a more direct way. Twitter users shared stories of how Michael gave a woman £15K to pay for her in vitro fertilization treatment and how he tipped a bartender £5K to help her with her student loans.
Outside of those stories, celebrities and fans throughout the world are grieving the loss of Michael, even if they don't quite get it right the first time. And those fans have caused his Spotify listens to spike by over 3000 percent since the news of his passing, according to Billboard.