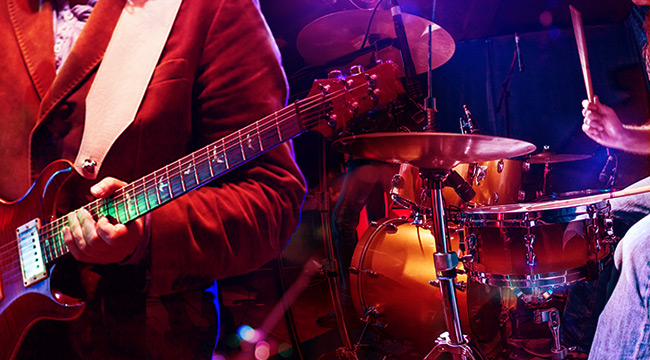 Uproxx has a diverse staff who write about all sorts of things, from sports to politics to food and travel, to TV and film, but obviously, most of the people who work here share a passion for music, because music is always in the background throughout all of those other things. It's one of the things that links us, no matter what our lifestyle, job, or location may be.
To celebrate that, Uproxx staffers are sharing their own personal year-end lists. Our official best albums list is here, and our favorite rap albums are here, with more genre-specific lists rolling out the rest of the week. For now, you can read John Gotty's top 20 albums below.
20. Nick Grant, 88
Nick Grant may not be on the national radar yet, which is all the more reason to go ahead and get hip to his 88 project before the bandwagon becomes crowded. The South Carolina-born, Atlanta-based newcomer was handpicked by Jason Geter and Chaka Zulu, which is pretty solid backing for a new artist. Grant's a throwback in the sense that he relies on his music, packed with clever metaphors and lyricism, to make his point instead of, well, all the other shit artists use to draw attention to themselves these days.
As the name implies, 88's a head nod to Rap's golden era when MCs earned their respect line by line, song by song, which Grant sets out to do with his record. "Somethin To Say" kicks off the album, beginning with Andre 3000's "The South's got something to say" speech and an Outkast beat jack that Grant pummels into submission. "Window Seat," "Trouble-Where Is The Love (Interlude)" and "Royalty (Remix)" with Big K.R.I.T. and Killer Mike keep the pace as Grant spits as if his life depends on every word making it to an audience starved for more than Actavis raps.
On "Black Sinatra," Grant proclaims, "You trippin' if I ain't the hottest, f*ck being modest, I probably make Rakim and Daddy the proudest." Obviously, that's saying a lot but Grant's got the words and talent to try and back it up.
19. Joey Purp, iiiDrops
Chicago will never be confused with Atlanta but there's something to be said for the number of really talented MCs that keep popping up from the City of Wind. Chance The Rapper's Save Money crewmates have been benefactors of his success, gaining looks they might not see had he not found his way into the national spotlight. But this isn't just a case of the buddy system at play. They all bring something to the table and, for Joey Purp, that's his iiiDrops project.
Purp is slightly more street than some of his peers, evidenced by the lines "I done been on both sides of the burner, I done witnessed both sides of the murder" heard on the album opener, "Morning Sex." The mixtape's strongest cut is arguably "Cornerstore." Powered by Thelonious Martin and Nico Segal, Purp draws on what it means to grow up as a black kid in a city currently overrun by gun violence when he spits, "I remember finding that revolver, I was looking through my closet, tryin' to find my remote-control car charger, Aimed it at my head and make a gun sound, ain't that a b*tch?"
Saba adds on a poignant verse of his own, and it's then that you start to realize all of these young guys have a way with words because they've worked together and pushed each other for so long. Plus, surviving on Chicago's south and west sides means you'll have seen things by the time you reach early adulthood.
While some of his earlier work tended to sound like rapping for rap's sake, iiiDrops is a more cohesive outing from a guy who's still got a ways to go before finding his comfort zone. Luckily for Purp, he's so versatile that he's got options.
17. Jay IDK, Empty Bank
Rappers talking about money is usually as predictable as the sun rising each morning. Most describe how the means they use to get it and what they spend it on as soon as it touches their hands. Jay IDK took a completely different look at the power of the dollar on Empty Bank. For starters, he premiered the project on Forbes, which isn't exactly a hotbed for hip-hop music. But, the accompanying interview he gave for the project's release allowed him the space to speak candidly about how cash rules everything around him, as a rapper and regular person, and rap fans, who soak in bad financial advice from MCs without realizing how unconsciously influential it is, as he explained to Forbes.
Being financially literate is the most important thing for any rapper or artist. Now that I'm starting to gain success, it's important that I not only know about some of these things, but I have the people around me that instill a lot of these things that people need to know — not just tell me what to do, but actually teach me. Having those things is what is keeping me prepared for what's about to happen.
The DMV native doesn't simply point the finger. He takes stock in himself and speaks about his own poor spending habits ("Priorities, Pt. 1"), his perception of money ("My Wallet"), how materialism drives poor spending habits ("I Picture") and other insightful takes how money and means can skew how we view the world and the people in it. Empty Bank was a strong follow-up to 2015's SubTrap so anyone looking for cleverness and honesty that doesn't come off as contrived or corny can find the music with meaning by checking for Jay IDK
16. Russ, his whole SoundCloud
As far as multi-hyphenates go, Russ is creeping his way into national recognition just yet, but it's bound to happen. He's a one-man band and he's still technically independent, which makes what he's managed to create in terms of momentum all the more impressive. Especially when it's taken into consideration he's yet to release an actual album, mixtape, EP or any formal collection of his music. Nope, he's building his catalog brick by brick, turning his SoundCloud page into homebase for the time being, shooting down offers and opting to maintain control over his career by staying independent.
Earlier in the year, he said "I'm gonna drop songs consistently until I blow up." He followed up on that statement by continually feeding fans' appetites by delivering new songs almost weekly and the majority of them — like "The Otherside," "Do It Myself," and "To Be Honest" — being ones that instantly commanded a reblog on SoundCloud. Almost every one has racked up a million plays with one of the newest ones, "What They Want," now finding its way to radio is a sign that 2017 is going to be special for this singer-rapper-producer-all-around-badass. 
And that's with or without an album to his name.
15. Shy Glizzy, Young Jefe 2
The finest in aspiring raps are what D.C. native pushes on Young Jefe 2, his first retail project. They're the songs of a young MC who has finally managed to begin earning a return on his years invested in a career in music. That point where, as Glizzy puts it, "Clubs pay [him] ten thou, just to come stand on couches." With the new money comes women with ulterior motives, friends who claim you've changed and, of course, even bigger plans to cop the "mansion and the 'Rari" as the climb continues.
What's most appealing about Young Jefe 2 is the relaxed mood present throughout. With contributions from Zaytoven, Childish Major, Austin Millz and Madeintyo, the production on each song creeps along just enough so that Glizzy can get his points across without forcing anything, best heard on tracks like the tribute track "Bankroll," the woozy "Rounds" and his closest attempt to a ride-or-die chick anthem, "Ride 4 U." Glizzy's journey is far from over, but he's finding his niche and separating himself from the pack at the same time.
14. Mac Miller, The Divine Feminine
It's hard to imagine that the same guy who once made K.I.D.S. could now craft a thoughtful project like The Divine Feminine. Mac Miller may have entered the scene as a goofy, lovable figure but he's grown tremendously over the years, both as a rapper and as a producer, using his Larry Fisherman handle. And now he can add singer to his list of skills.
One of the more impressive qualities of the project is how all of the guests enter the world Mac creates and he finds ways — through production, content, etc — to play to their strengths. The upbeat tempo of "Dang!" gives Anderson .Paak a chance to add his soothing vocals to the upbeat groove while "Cinderella" works because Ty Dolla $ign adds his gravely come-hithers as a complement to Mac's pitch to a female admirer. All in all, Divine… ends up being one of Mac's better albums, benefiting from how far he ventures from his comfort zone to show just how far he's grown.
13. Childish Gambino, Awaken, My Dear!
I can still remember the first time I heard Parliament's "Up For The Down Stroke." One of my older cousins from Chicago had come to visit and he had a small stack of CDs I was rummaging through when I stumbled across a best of compilation disc for one of George Clinton's funk adventures. As soon as the song kicked in, it was sensory overload as the brassy number with the repeated chant took me by surprise.
Gambino's Awaken, My Dear! was a deja vu experience. Honestly, I went into the first single, "Me And Your Mama" expecting to hear rapping Gambino, or maybe even singing Gambino along the lines of previous songs like "Sober." Worlds collided as funk and rock clashed then came together behind the expert wailing of Gambino. In a big way, that's how the whole project plays. It's more rock star than rap star, in a good way. In a conversation with a friend, I described the project as one that almost made me want to relapse by sparking a joint and soaking it in, eyes closed and other senses on alert. The more I listen, there are elements of the past throughout: a little bit of Prince's high notes, the sensual groove The Isley Brothers were known for and, of course, the funk. Oh god, the funk. Gambino's like the beautiful spawn of Clinton and Bootsy Collins.
The only reason I can't rank Awaken higher is because it's only been out a few weeks and it requires more listening. But, there's a strong chance it won't leave the rotation for many more weeks to come.
12. 21 Savage and Metro Boomin', Savage Mode
Admittedly, getting into Savage Mode took a few listens because nothing 21 Savage does here jumps out upon the first few listens — save for the Stuart Little and Cat In The Hat references on "No Heart" that end up being so hilarious because he nearly breaks character. What makes 21 who he is would be his deadpan approach. There's no yelling, no real points of emphasis or any lyrical acrobatics. All there is to see and hear are repeat references to his street cred and his descriptions of what he'll do if he ever manages to finagle some alone time with your girlfriend. Or daughter. Or sister. There's no dancing around the truth with young Savage, who's completely upfront with his approach.
Super-producer Metro Boomin' matches 21's sinister with some of his own on the boards. His production is equally cold-hearted, sparse and eerie as his rapping counterpart on the title track and other cuts like "Real N****." In a rap world where all of his peers in his age group are all about the turn up and making "mood" music, Savage finds more comfort in slow, slumping beats and depicting grimy scenes — like "Wet your mama's house, wet your grandma's house, keep shootin' until somebody die / So many shots the neighbor looked at the calendar, thought it was Fourth of July" — that cater to those who spend their time on the other side of fence where the grass most definitely isn't greener. 21 just makes it sound a bit better.
11. DJ Khaled, Major Key
DJ Khaled's proven time and time again that no one is better at bringing rap stars together than he is, even though nobody really knows exactly what it is he does technically. I'm pretty sure he's like how the stories about Dr. Dre and Puffy go — he's the type who comes in and adds that one extra chord or tweaks the drum pattern in such a way that a song goes from just a song to a big tune. His Major Key album is full of big tunes, and what makes it different from his previous outings is "they." That mysterious, nefarious group of people who don't want to see the 305 DJ have success. Like a great coach in sports, he assembled a wide-ranging group of characters and managed to have them buy into the idea that they were doing battle against "they." Never underestimate that.
It's how he got Kendrick Lamar and Big Sean, who delivered one of the year's best set of verses, to lay into "Holy Key" — not to mention he got Betty freakin' Wright on the song, too. It's how he brought the mid-90s versions of Nas Escobar and Jiggaman out of hibernation to make songs that matter to people younger than 30. It's how he got Busta Rhymes. Fabolous, Future, Jadakiss and Fab to all deliver spirited guest appearances where it sounds like they were told they have to spit or they'd be cast off the island. It's how he got one of Jermaine Cole's few solo records of the year. It's how he put a battery in Kent Jones back and had him sound as polished the vets surrounding him on "Don't Play Yourself."
While Khaled's role in the studio may look undefined, it's actually pretty pivotal. He takes the artists around him and brings the best out of them the exact same way his motivational Snaps will have the average fan feeling like he's the most positive, encouraging person in their lives. That's just what Khaled does so well, like a rap version of Tony Robbins.
10. D.R.A.M., Big Baby D.R.A.M.
When "Cha Cha" released, you could have never convinced me the guy behind it would wind up making one of the most enjoyable albums of 2016. But D.R.A.M. pretty much predicted it himself in interviews when the question repeatedly came up about Drake essentially jacked hit to make "Hotline Bling." D.R.A.M.'s response can be boiled down him saying he wasn't bothered because there were more hits where "Cha Cha" came from.
And he proved it by following up with "Broccoli" and Big Baby D.R.A.M. as a whole. The energy on the album is upbeat and sounds as if D.R.A.M.'s singing each song lyric while flashing his signature, wide-faced smile. Actually, he tends to sing lyrics that maybe could be rapped, but they wouldn't sound nearly as joyous. "Cash Machine" is "Broccoli" redux sans Yachty. The flirtatious "Cute" includes him trying to pull up on a chick by telling her he's a foodie, the most straightforward pick-up line uttered on a song in some time. "Password"is a cheater's worst nightmare while "100%" is his rendition of a please-baby-baby-please plea as a result of the fallout.
And all of that is D.R.A.M. The colorful sense of humor, the charm and the songwriting chops all gel together to create a perfect harmony.
9. Nipsey Hussle, Slauson Boy 2
For 16 Mondays, Nipsey Hussle helped kick everyone's week off to a good start with his Marathon series. True, the format's well worn at this point and most artists couldn't keep the listening public's attention for more than one or two songs, much less 16. In that sense, Neighborhood's an anomaly because he has enough charisma, war stories and street sense to make each song worth tuning into just to see what pearls of wisdom he would impart with his signature slow, raspy flow.
Slauson Boy 2 was the culmination of all those weeks of work. True, it wasn't a traditional album by any means, yet it included a well-rounded number of features from the likes of Dave East ("Clarity"), Young Thug ("I Do This" and "Thug Life"), Overdoz. ("Picture Me Rollin'") and Buddy ("Status Symbol 2") along with several solo tracks worth their weight as well. Of course, Victory Lap doesn't seem any closer to release now than it did four years ago, which seems inconsequential when Nip's serving up these in-between pieces of music like Slauson Boy 2 — and Famous Lies and Unpopular Truths, too.
8. YG, Still Brazy
When YG made his mark with My Krazy Life, it was widely considered a joint success achieved with the help of DJ Mustard. But, when they experienced their temporary falling out and YG forged ahead alone, it was unclear if he really could top his debut effort. He did that and then some with Still Brazy, getting a little extra credit by proving that he could do it all on his own with Mustard's signature bounce backing him.
Brazy was darker, more musty and funky than My Krazy Life. The project still had its livewire moments, like the protest anthem "FDT," but it was really driven by a more socially conscious YG who picked up on the "CNN for the ghetto" role created by PE and N.W.A. decades ago, using it to broadcast what was on the minds of people stranded in hoods from Bompton to Buffalo. "Blacks And Browns" and "Police Get Away with Murder" are the most politically-charged version of YG that we've heard to date. They're a change from what we've grown accustomed to hearing from him but they're also welcome. We know he's a Blood. We know he can make hits song. What he's showing now is that there are still more layers to be peeled back and shared as he continues to evolve as an artist.
8. Drake, Views
In rap, it's extremely hard to stay relevant for over a decade, much less to keep a spot near the top the whole time. But, that's what Drake has managed to do since entering the scene years ago. And just when it seems like his reign might be done, he goes and delivers a project like Views. Despite its creative shortcomings, the album broke Billboard records, owned the top slot on streaming services and will end up helping the 6 God add another Grammy or two to the trophy cases.
Although our ears have grown tired of them now, "Hotline Bling" and "One Dance" were great songs that saw Drizzy tinkering with an island vibe added to his sound and, front if you want, but chances are you danced and sang along to one of these two in the club at least once. However, he still managed to throw in rapping tracks like "Child's Play," "Grammys" and "Views" to satisfy traditional fans and to show that he can still spit with ease.
Right now though, Drake's look at the bigger picture and the chance to become a full-fledged pop star. Views almost assures him a wide open path to worldwide success that stretches far beyond just hip-hop.
7. Boogie, Thirst 48 Pt. 2
If an unsolicited Rihanna co-sign won't convince people to check him out, there's no telling if a high placement on a year-end list will convince them to press play on Boogie's Thirst 48 Pt. 2. The Cali rapper managed to generate a little buzz behind the uber catchy "Oh My" from 2015's The Reach. In name, Thirst 48 Pt. 2 is a sequel to the 2014 original but all three projects are intimate looks into the life of Boogie, and quite honestly the only way to peek into his world since he shuns the spotlight at all times. What makes Boogie so attractive as an artist is the everyman image he maintains, even with the shoutouts from one-name pop stars flowing his way. Conceptually, his Thirst projects are focused on his dealings with women, his homeboys and the tangled nature of these relationships in the age of social media.
"Won't Be the Same" explores the vulnerability we're all left with after we exit a long-term relationship, when couples question why it went wrong, how will things be when they see their ex with the next partner and things like that. "Prideful" and "Sunroof" are two tracks where the Compton native sheds praise on the woman who's stood beside him through the worst of days, shining light where there's nothing but darkness.
"I think I'm just genuine; I'm an honest person," he told the L.A. Times. "That's my main thing I'm pushing right now. I just, my formula is I'm going to show my flaws and my insecurities, and hopefully people learn from them. I'm not going to try to hide them." Admittedly, he doesn't handle all these situations with maturity, but he does show a lot of honesty in admitting his shortcomings. And, he knows he's learning and, by listening, we can do the same.
6. Dave East, Kairi Chanel
To be honest, I had my doubts as to whether Dave East could sustain a full project given the high standards he'd created for himself. Before Kairi Chanel, he'd given fans an endless number of Eastmixes, which left me wondering just what the hell else he could do to impress.
Kairi Chanel was balanced and well sequenced. East's Harlem swag still oozed out of tracks like "It Was Written," and "Again." It was when he was paired with the likes of Fabulous, Cam'ron and 2 Chainz did East make it clear that he could match up with whoever he stood beside. And what made him stand out was numbers like "Type of Time," the storytelling of "Don Pablo, and "Don't Shoot," where he traced the growing stages of a kid in the hood and examined the relationship between cops and young black men.
5. Isaiah Rashad, The Sun's Tirade
For this one, I have my vehicle's auxiliary cord to thank. Each time I got in the ride and hooked up my iPhone, the default play was Isaiah's "AA" from The Sun's Tirade. As a result, those countless number of plays seared the song's lyrics and chorus into my brain. On my own, songs like "Free Lunch," "Tity And Dolla" and the Kendrick-assisted "Wat's Wrong" worked their magic. Especially the latter track. While most people were doing backflips over K. Dot's appearance, which was dope for sure, I marveled more at how Zay created a blues-like tune, no small feat for a guy who hasn't hit 30 but has lived through his fair share of hard times. The song sound like it grew out of spending many a Saturday morning cleaning the house with your mom while the oldies station sent classic sounds flowing through the house.
We also got to learn just a little bit more about exactly who the Tennessee born MC was and his influences through songs like "Park" and "Stuck In The Mud," which is no easy feet given his penchant for non sequiturs. What The Sun's Tirade shows is Rashad's an old soul making music for today's world.
4. Kanye West, The Life Of Pablo
The old Kanye is gone and will probably never return. That version of 'Ye was left behind once he found his footing as both a producer and a MC. However, The Life Of Pablo gave us glimpses of Kanye's former self as a reminder that both the old and new can work together to create a solid body of work. A big difference between now and then is the sheer number of people required to make these tracks. High points, like "Ultralight Beam," "Waves" and "Pt. 2," are made noteworthy by their guests as they are 'Ye himself. When he's left to his own devices, he can make songs like "Father Stretch My Hands Pt. 1" and "Highlights" and spoil the moment by rapping about bleached assholes and attaching a GoPro to his d*ck.
When he reverts to exposing his true thoughts is where he gives us hope. I mean, "Real Friends" isn't "Last Call," but it's hard not to relate to the family dynamics he describes, even if you're the "deadbeat cousin" of the family. "Saint Pablo" is Kanye at his most self-aggrandizing, as he paints the picture of the genius he sees in the mirror each morning. Even songs like "I Love Kanye" show he's cognizant of everything the public has to say about his ever-evolving, sometimes grating persona. He's just too consumed with his ideas and himself to be bothered with being who we want him to be. But, as Pablo shows, ever now and then he's considerate enough to present a diverse, multilayered project that gives fans reason to hold out hope for a while longer.
3. A Tribe Called Quest, We Got It From Here…Thanks 4 Your Service
As someone who was raised in part by the Native Tongues' movement, seeing A Tribe Called Quest make a strong return almost 20 years after their last album gave me a measure of personal joy. Most of the time, when artists or groups from previous eras reunite, the effort usually sounds half-baked, as if they regretted getting back together but knew they had to finish recording, and/or it can come off mailed in completely. Tribe didn't fall victim to either of those traps with We Got It From Here…Thanks 4 Your Service. Instead, they delivered a 16-song effort that was every bit as challenging and complex as anything birthed during their '90s heyday.
Q-Tip's decision to summon everyone involved with the project to record in his New Jersey home studio yielded stellar results. Instead of having a project composed of many different pieces forced together, every collaboration for We Got It From Here fits into the jazzy, head-nodding tone The Abstract sets on the production front, and the thematic approach is equally familiar — every song makes a statement about race and politics. With these structure in place, the first few tracks are sequenced well and the timely nature of the content help create a relevant connection for both new and old listeners. "The Space Program" imagines a world where black people have no designated space of their own. The Andre 3000-assisted "Kids…" find Tip and the elusive ATLien tackling the old vs. new generational debate from an unexpected angle where they tell youth "Hey, have fun and make mistakes" only because they know those foul-ups lend themselves to lessons learned and great stories to tell down the line. Plus, older cats with mortgages and car notes get reminded that they, too, were once knuckleheads who strayed from the path at points before finding their way back home.
The sentimental nature of the project helps drive it, since this will be the last time Phife and Tip are trading rhymes due to Phife's untimely death earlier this year. But, it's not a sober affair by any means, as Jarobi surprisingly steps in to handle a share of the mic duties and holds it down. There's also something endearing in how ATCQ embraced their collaborators, both new and old. With Phife's passing, there were gaps to be filled and they made it work by calling on old friends like Busta Rhymes, Consequence, Kanye West and Talib Kweli as well as unexpected collaborators like Jack White and Elton John. They even ushered in the next generation by bringing Kendrick Lamar and Anderson .Paak, who took the lead on "Movin' Backwards" and owned the moment.
2. Schoolboy Q, Blank Face LP
The problem with most albums fashioned as gangster rap is they sound almost too unrealistic, too Hollywood to be received as anything other than entertainment. Schoolboy Q's Blank Face LP avoids those pitfalls because the music isn't meant to entertain and the stories are short on dramatics. No, Q's record is formed from experience, a trip back through his formative years coming of age as a Hoover Crip.
The authenticity bleeds through because School's "been a loc since embryo, I'm ten toes, you movie role," as he phrases it at the album's outset on "Torch." The trip through his gang-banging past isn't the romanticized ride we're used to hearing where weed, women and weaponry sound flashy and fun. Blank Face is rather dark as paranoia, incarceration and desperation loom in the endless cycle of violence where bangers don't have to just worry about rivals and the cops, but even rival factions within their own gang pose a threat. On "Black Thought," he raps "let's put the rags down and raise our kids" as a plea for peace, but appears to relinquish that hope when he later spits "Shit, no wonder we bang" on "Neva Change."
All of that isn't to say Q doesn't make his color-coded world sound damn good. Vince Staples comes along for "Ride Out" where both MCs provide descriptive, gripping rhymes other horn-heavy production by Sounwave, who helms "John Muir," another standout. Q breaks out from the standard range of in-house producers with "Dope Dealer," a head-nodding piece laced by Metro Boomin' and Southside, bolstered by E-40's lively verse. The fact that he's able to dabble in so many different production types of beats and song types may actually be one of School's strengths. He admitted the label forced "Overtime," yet it isn't technically a bad song, and the same applies to "That Part." Perhaps better than anyone in his Top Dawg's stable, Q has proven time and time again that he can make accessible songs capable of going beyond the diehard fans. But, when he sounds this good creating gangster narratives with a conscience, it's a better, more powerful product.
1. Chance The Rapper, Coloring Book
Rap is driven by the first-person narrative and we expect our artists to be living and experiencing whatever events they speak about in rhymes. The more personal the rhymes, the greater the connection. Chance The Rap's Coloring Book achieved so much because it's his story, a brilliant one at that.
We've seen the growth from 10 Day to Acid Rap, along with a pit stop in between for Surf. He started out as a badass kid and he's grown into not just a capable MC, but also an arranger and composer. With each stage of his growth, his music has expanded as well, from a delivery characterized by spurts, gawks, a dizzying pace and dramatic stops, to all of the above, plus bits of singing thrown in and added depth to his lyrics.
The gospel elements of Coloring Book reflect a young man who's now realizing his place not just in music, but in his city and the world as a whole. There isn't one song that best captures all the layers of who Chance The Man Who Walks By Faith is, but "How Great" gives the closest glimpse of how faith plays a motivating factor. Numerous references to scripture are nestled right underneath the surface as Chano sees all of the good favor he's received as "signs" he's justified on his path as a music industry agitator, a voice for his community and even as a father and partner to his child's mother. He rhymes, "My dream girl's behind me, feel like I'm James Early, The type of worship make Jesus come back a day early." By allowing God to order his steps, everything has fallen into place for Chance and he's making a joyful noise for everyone to hear and take heed. In sheer sound, "Blessings" could find a home in many black churches, fitting in seamlessly with a cast that includes Kirk Franklin, the man who married elements of hip-hop with gospel music to much success, serving as an inspiration to Chance.
To understand the album is to acknowledge that Chance is a 23-year-old father and to see how having all the things a man hopes for — riches, companionship, and unconditional love — give him the strength to dream as big as his imagination will take him, his art, his family and the city he's hoisted on his back. He raps about his desire to make Chicago a safe place for his daughter to play on "Angels," then matches that with his actions on the ground level, leading young people to the polls, holding counsel with the President and simply leading by being a living example for kids who occupy the same blocks and sidewalks that he himself sprouted from.
Rap always has and always will have elements of spirituality embedded in it, even if it has been pushed down to a degree in recent times. What we haven't seen in ages and what Chance did with Coloring Book is put spirituality front and center and drew from sounds from Sunday mornings spent in church pews to make the kind of music that resonates long after the music stops.