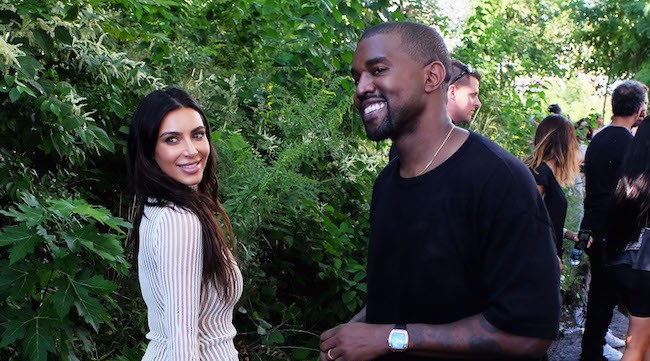 Kanye West might be joining his famous rap cohorts Jay-Z and Sean "Brother Love" Combs on next year's Hip-Hop Cash Kings list after selling his and Kim Kardashian-West's Bel Air mansion for double what they originally paid. The property was $9 million when the couple purchased it in 2013, and according to TMZ they've passed ownership to a Ukranian philanthropist named Marina Acton to the tune of $17.8 million. Acton is moving to LA from Silicon Valley to pursue a career in music and says she finds the place "creative and inspiring."
The sale is the most expensive ever in the gated community of Bel Air Crest, and the Wests will come away with a tidy profit even after having sunk millions into the renovation of the 10,000 square foot property. Ironically, Kanye's "big brother" Jay-Z just recently closed escrow on his own Bel Air home and will be moving in with Beyonce and their three kids just as the Kardashian-West clan moves out.
As for Kanye and Kim's new digs, they'll be heading to Los Angeles' Hidden Hills neighborhood, where they own a three-acre estate purchased in 2014 for $20 million. They've likewise rebuilt this home as well, reportedly spending $10 million on the remodel.