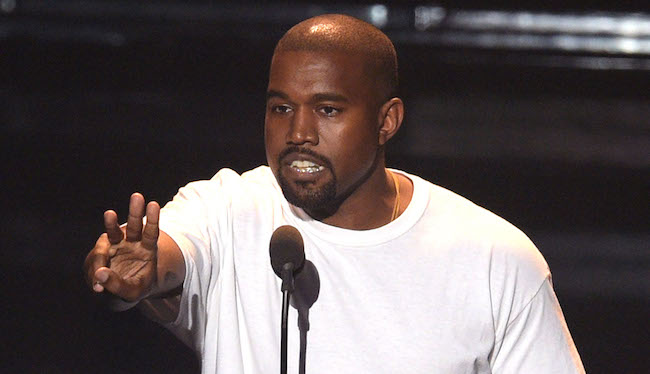 Well Kanye West done did it now, and unlike all the others times he screwed up, there may be no coming back from this one. During his Saint Pablo tour stop Thursday night, Kanye Omari West told his fans that while he didn't actually vote, if he would've cast his ballot, he would've voted for president-elect Donald Trump. And as if that wasn't WTF? enough, Kanye jumped completely out the window by pretty much advising black people to sweep racism under the rug and for us to bury our heads in sand because racism will forever be around.
Kanye West tonight speaking on racism in America. "Specifically to black people, stop talking about race so much." pic.twitter.com/HTWlJgdq7E

— Brandon E. Patterson (@myblackmindd) November 18, 2016
"Specially black people, stop focusing on racism. This world is racist, okay? Let's stop being distracted to focus on that as much," Kanye told his booing fans. "It's just a f*cking fact. We're are in a racist country. Period. Do not allow people to make us talk about that so f*cking long. Let's talk about whatever you wanna talk about it. Just stop talking about that, bro. It's racist, okay. Radio racism. Hollywood racism. It's a racist f*cking country, period. And not one other candidate was going to instantly be able to change that because of their views."

Naturally, Kanye, the same man who once got on national TV and said "George Bush doesn't care about black people" after Bush failed to quickly send aid to southern states following Hurricane Katrina's devastation in 2005, is also being accused of not caring about black people. Fans are rightfully hammering the misguided star for his comments all over social media.