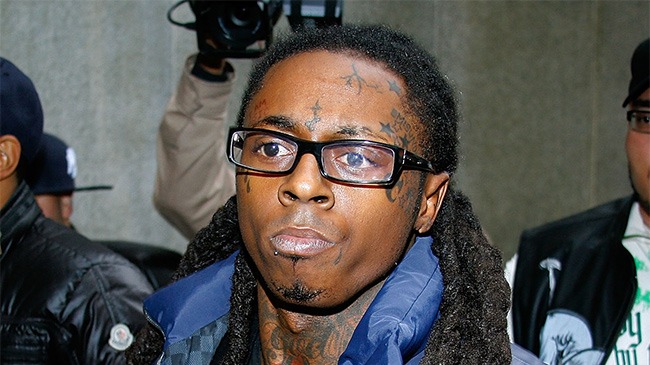 Eight years old. That's how old Dwayne Carter, Jr. was when Bryan Williams discovered him in New Orleans 25 years ago. Ever since then, Lil Wayne has been a rapper, professionally. Now if Wayne's middle-of-the-night Twitter confessional is to be believed, that journey is over and he's retiring. Just like that.
One tweet, after hundreds — if not thousands — of songs, Tune ends his storied career with one tweet. In true Wayne fashion, he ended his retirement tweet the same way he does all his shows, by telling the fans he loves them, and that was that.
If it feels both sudden and unnecessary that's because it is. Wayne's resurgence in the past 12 months has been one of rap's best stories. His spree of incredible verses has been awe-inspiring, and his trading bars with 2 Chainz, another rapper in the middle of a Kill Everything He Touches revival, for an entire album was one of the most pleasant surprises of the year. But now that Williams, a.k.a. Birdman, has become friend/father figure turned courtroom foe, the weight of the entire situation has seemingly crushed all the will Wayne has to ply his trade.
The two are infamously locked into a $51 million lawsuit over unpaid royalties and advances on Wayne's record deal with Birdman's Cash Money Records, and the irony is it was Wayne that kept the ship afloat when Cash Money's business practices scared every other original member away.
Wayne's mid-2000s mixtape run singlehandedly resurrected Cash Money's prestige after his friends and former comrades all left him there to rot with Birdman, a fact not lost on Weezy.
After he joined the coveted One Million Records Sold In One Week club in 2008 with Tha Carter 3, they all slowly matriculated their way back to Cash Money's and Birdman's open arms. By then, Wayne had stocked the label's shelves with their future. Drake would go on to join Weezy in the One Million In One Week pantheon, Nicki Minaj became a star, and, again, Wayne was responsible for keeping Cash Money Records alive.