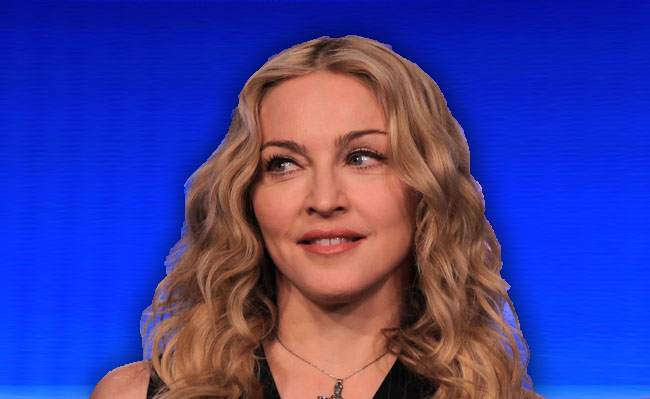 With sex symbols like Nicki Minaj, Kim and Khloe Kardashian flaunting their oversized cakes, having a "cute little butt" is no longer cutting it in Hollywood apparently. And it looks like one famous person who may have "gotten with the times" by getting butt implants is Madonna. At least that's what concerned fans think after Madge was spotted at her #RaisingMalawi charity event at Art Basel in Miami.
Fans couldn't help notice something different and "weird" about Madonna's butt when the 58-year-old had an impromptu twerk session with pint-sized starlet Ariana Grande Friday night. "Why does Madonna's ass look like inflated balloons?," wondered a fan on Twitter. The question is similar to many various tweets about Madonna's rump. And while they can't figure out what the hell is going on, others are claiming to know exactly what the deal is: butt implants.
"Madonna went and bought a fake ass….yuck. Sh*t jumped the shark. I can't wait for this trend to be over." a fan tweeted in response to Madonna's twerking. If the "Like A Virgin" singer did get a butt job, one woman is demanding the geriatric pop star get a refund because of her butt having about the same wiggle factor as a brick. "Madonna ass didn't jiggle once. She need a refund from whoever." Well, that's just about rude as another woman comparing Madonna's butt to "lumpy porridge."
It's definitely not the first time Madonna has been accused of having plastic surgery. Her MET Gala appearance earlier this year had some calling her "unrecognizable." Of course, the pop queen has never commented on her ever-changing look and it's probably not going to change now.