Compared to the same time last year, it may not feel like hip-hop has been quite as productive. It's been a great year for indie releases; Greedo came home with a new mixtape, underground faves Skyzoo and Oddisee both released excellent projects in January, and rising stars like Maxo and Nappy Nina crafted standout projects.
Likewise, plenty of buzzy faves released stuff; ZelooperZ, Ice Spice, Boldy James, Reuben Vincent, Big Scarr, Gloss Up, and Kash Doll all came back strong ahead of a flurry of end-of-month releases in February that seemed to signal a shift. Just check out Key Glock and Don Toliver's new projects. But looking forward, it looks like hip-hop's penchant for surprise releases is gearing to strike, because although very few projects have been announced, such a wide-open field has to be inviting for anyone looking to make a name for themselves.
So, although things are looking pretty bare bones for the time being, here are the most anticipated hip-hop albums of spring 2023.
March 3
De La Soul — 3 Feet High And Rising, De La Soul Is Dead, Buhloone Mindstate, Stakes Is High, etc.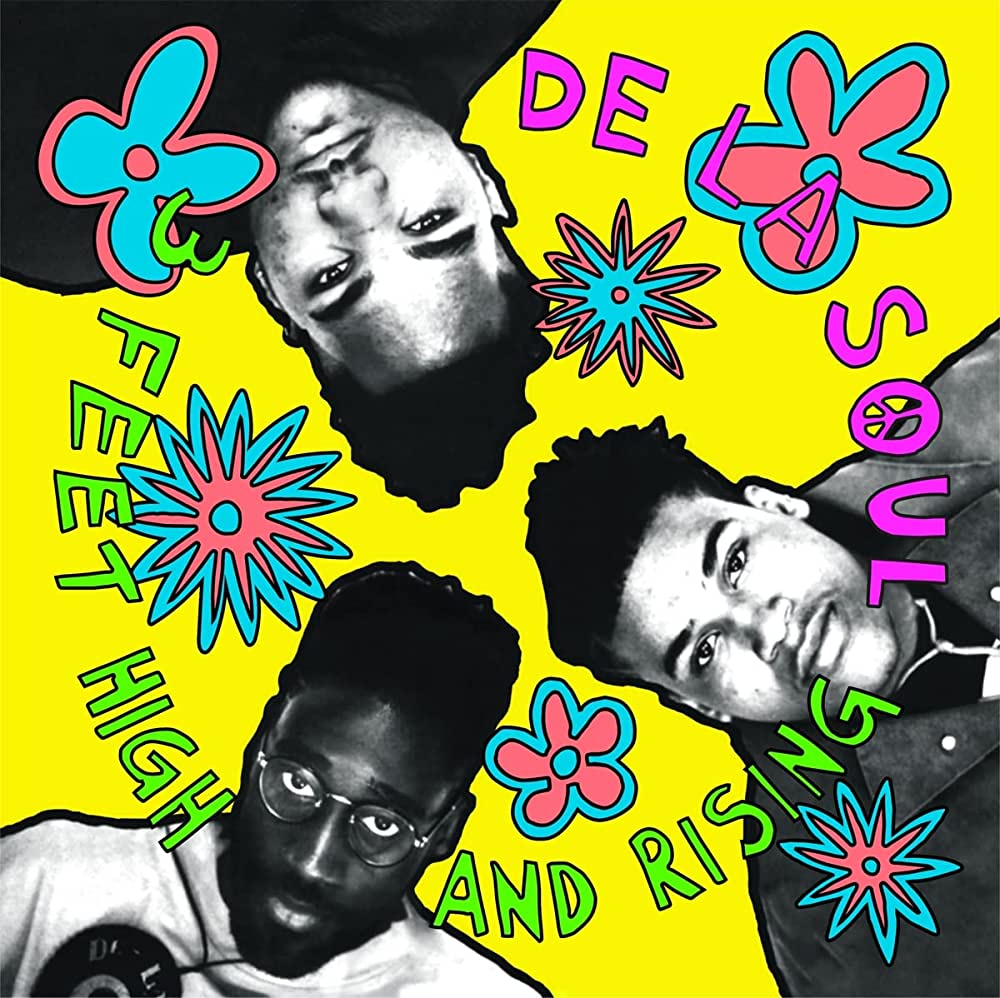 Okay, this one is a little bit of a cheat, I admit. None of these are new, so much as folks have been anticipating the coming of De La Soul's long-lost catalog to streaming since… well… streaming started. Between a prolonged label dispute over publishing rights and a labyrinth of sample clearance issues, it seemed for some time that De La's discography would be a curio consigned to the memories of Gen Xers and millennials, like the 100-point Wilt Chamberlain game. But here they all are, in high definition, 100 percent intact. The only downside is that Trugoy the Dove isn't here to see it.
Masego — Masego
The Virginia-based polymath — he sings, raps, and plays the sax — is just about five years removed from his debut album Lady Lady. Since then, he has polished his self-devised TrapHouseJazz style and grown his fan base with a handful of strategically based viral favorite singles and a charming, charismatic social media presence that has rap fans very much looking forward to seeing what he does next.
Slowthai — Ugly
Fresh off the success of 2021's breakout hit Tyron, the UK punk grime star is picking up right where he left off. Slow is known for the emotional push-pull of his music, which cycles through aggression and processing the trauma behind it. Ugly continues his tradition of fusing rap, rock, and electronic music with surprising vulnerability.
March 6
Talib Kweli & Madlib — Liberation 2
One of rap's earliest experiments in the "free online release" mechanic gets a follow-up a decade and a half later as the Brooklyn MC reunites with one of rap's most coveted producers. They've proven to be a match made in heaven in the past, and longtime fans are excited to hear the evolution of their chemistry.
March 10
6lack — Since I Have A Lover
It always feels iffy to include 6lack in hip-hop lists considering he's as much of an R&B traditionalist as he is a bars-first rhyme spitter, and with every project, he can easily split the difference or go all-in on just one side of things. I feel prettty confident in saying this will be one of the better projects to come out this year, though.
March 11
Yeat — Afterlyfe
I'll be honest and say I don't quite have the best handle on what exactly makes Yeat so damn popular. There's a unique blend of Gen-Z nihilism and deep-web-bred meme humor I suspect I'm missing (have I finally found myself on the other side of the Lil B equation?), but anyone with eyes can see that he's having quite the effect on online discourse. Fans are looking forward to his next album, so I'm looking forward to his next album — even if only in hopes of finally "getting it."
April
Lil Uzi Vert — The Pink Tape
There's no hard date attached to this one as far as I can tell — and it would be largely useless, considering the release drama around this album so far, as well as Uzi's last one, Eternal Atake — but Genius has a tentative April release date. Given Uzi has already blown through the original October date and another February one. All that has only served to increase the anticipation surrounding this release — especially since Uzi promised the delays were to ensure the tape wouldn't "suck."
Destroy Lonely — If Looks Could Kill
Similarly to Lil Uzi Vert's Pink Tape, this one is just posited by Genius for an April date, and simliarly to Yeat, there's a buzzy, grown-up-confusing element to Destroy Lonely's music that makes him heavily anticipated, but only by those "in the know." A clear descendant of the SoundCloud Rap era he's also a rap nepo baby (his dad I-20 was one of Ludacris' Disturbing Tha Peace artists in the 2000s), but his vibe is very inspired by Trippie Redd and Playboi Carti — whose label he's signed to.
May
Your guess is as good as mine. None of the usual forums or resources have any information about what might be coming out, but no one on our Most Anticipated Albums Of 2023 list has dropped yet, and just before summer would be an opportune time for anyone looking to dominate the latter half of the year.
Some artists covered here are Warner Music artists. Uproxx is an independent subsidiary of Warner Music Group.