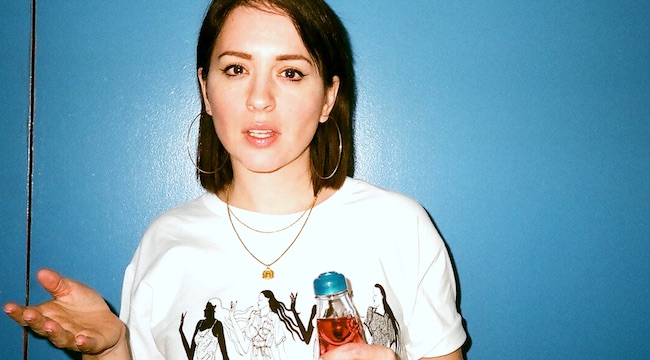 Born to a pair of Sicilian musicians — who were also formerly a Jesuit priest and nun — Nedelle Torrisi's jazz drummer father and classical pianist mother certainly had an impact on her upbringing. Growing up in the Bay Area, as a child, she dutifully studied classical violin and later pursued a degree in jazz voice at Berklee College of Music, before finishing up at San Francisco State University with an emphasis in jazz history.
And though she's by no means a jazz musician herself now, those undertones linger in the warm, textured synthpop she's made since, whether that be with her former band Cryptacize, working with Sufjan Stevens or Ariel Pink, or on her own as Nedelle Torrisi. When I interviewed her — five years ago now (!) — for Rookie, Torrisi was self-releasing her then-new record, Advice From Paradise, a collection of lovelorn, warm synth gems that I still frequently find myself turning to, half a decade later.
Late last year, she signed with the acclaimed New York indie label, Frenchkiss Records, releasing the early single "Love To The Limit," and will now release her latest full-length, Only For You, with them. This will be her first proper collection of new music since that record came out, and today we're happy to premiere "Rich Kid's World" off the album, a marching bit of dream-pop that grapples with just how elusive dreams themselves can seem.
"'Rich Kid's World' is about dreaming for the sake of dreaming, even when things are rough," Torrisi said of the song. "It's about resisting the capitalist notion that if you buy things, you're getting closer to your dreams. But really the dream is always inside you." Listen to that below, and look out for more music coming from her this spring.
Only For You is out 5/18 via Frenckiss Records.