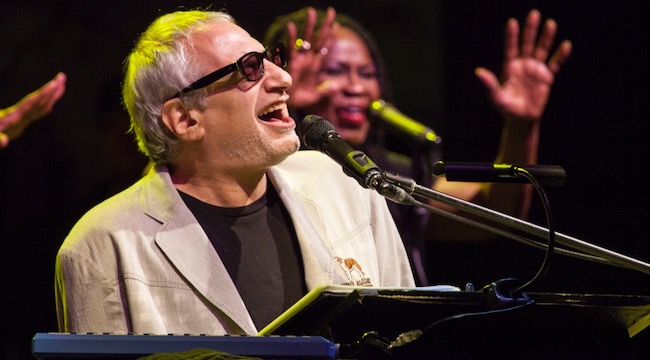 This could get messy. Just a couple of months after the death Walter Becker, Donald Fagen has filed a lawsuit against his decades-long Steely Dan bandmate's estate. At the heart of the suit is control over the use of the band name itself. As the Hollywood Reporter noted, back in 1972 when the band became incorporated, Becker and Fagen entered into what's called a Buy/Sell agreement. Essentially what that means is that in the event someone quit the band or died, Steely Dan as an entity purchases all of that members shares. In this case, as the sole living member of the original Steely Dan, that would make Fagen the sole owner of the band itself.
Shortly after Becker's death, his estate sought to appoint his widow as an officer of Steely Dan while demanding 50 percent ownership. In Fagen's view, this move violates the 1972 agreement. "By the 2010s, Fagen and Becker were the only remaining shareholders and signatories to the Buy/Sell Agreement," his attorney Louis "Skip" Miller outlined in his complaint. "Four days after Becker's death, on September 7, 2017, the Becker Defendants sent Fagen a letter stating that 'We wanted to put you on notice that the Buy/Sell Agreement dated as of October 31, 1972 is of no force or effect.'"
In addition, Fagen is also suing the band's management firm, Nigro, Karlin, Segal, Feldstein & Bolno claiming that they've been withholding records. "Especially now, with the Becker Defendants taking a position adverse to Steely Dan and with the Becker Defendants retaining NKSFB, a full and complete accounting is necessary to protect Plaintiffs' interests," Miller continued.
All told Fagen is seeking upwards of $1 million in damages and recognition of himself as sole owner of the Steely Dan name and all rights that come along with it.