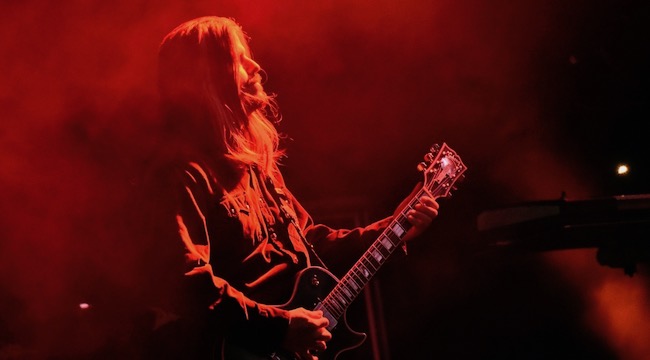 It's become one of the longest-running, most frustrating questions in all of music: When is Tool going to finally drop their next album? It's been almost a dozen years since the prog-metal outfit released their last, full-length project 10,000 Days, and to say that their fanbase has been getting antsy is a vast understatement. But while there's been a bevy of promising updates throughout the years from the individual members of the group, lately the signs that Tool might finally deliver in the near-future are getting tough to ignore.
As Consequence Of Sound noted, the band's guitarist Adam Jones recently hosted an Instagram Livestream and was inevitably asked about the next Tool album. Incredibly, rather than ignore the question, he gave an update, and en extremely promising one at that. "Music is done," he wrote. "Lyrics coming in hard."
This jibes with the process that lead singer Maynard James Keenan described to Joe Rogan in a recent appearance on the comedian's podcast.
"In a way, they are laying a foundation, they're putting in the footings for a house. I can't write melodies until the footings are in place, I can't write words until the melodies are in place. If they keep changing the foundation… the footings, the melodies change, and the story isn't getting written. So that's where we are: there's a lot of footings that keep shifting, lots of awesome footings, but they keep changing, they keep changing their minds. I don't know if it's a good thing or a bad thing, it's just their process."
Could we finally see a new Tool album in 2018? Don't hold you breathe. But then again…