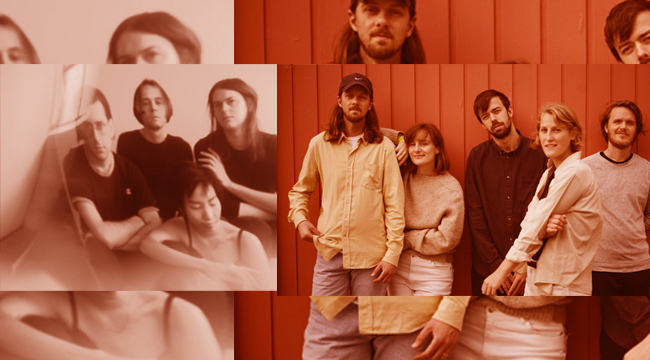 It has been reported that 99 percent of all music streaming activity comes from just 10 percent of all available songs, meaning that the most popular tracks are pretty much all most people listen to. Even if those reported numbers aren't completely accurate, that still feels true. That's great for those artists, but what about everybody else? What about the folks who don't have as much promotional firepower in their arsenal but are still releasing terrific material that ought to be heard? Well, this is my small attempt to help level that disparity: A list of this week's finest indie albums that you may not have heard, or even heard of.
There were some solid releases this week, like some gorgeous dream pop and a project very directly inspired by 19th-century classical music, so check it all out below.
Lowly — Hifalutin
The Danish group is a band that's unafraid to try things. Fortunately for them, experimentation works out more often than it doesn't. "Stephen" sounds like 2019's answer to Blonde Redhead, with its rhythmic indie foundation. "Baglaens" has hints of trip-hop. It's an album built on exploration, and consequently, is one worth exploring.
Teen Body — Dreamo
The new album is called Dreamo, and that's a supremely appropriate title. There are definitely some hazy sounds going on here, like on the relaxing title track. Beach House is a bit of a cliche comparison at this point, but it's also an unavoidable and favorable one. Effective dream pop can create worlds for you to get blissfully lost in, and that's precisely what's happening here.
Minka — Reincarnation EP
There's a fascinating concept behind this EP: All the tracks are reworked versions of compositions by 19th-century classical composers. For instance, EP-opener "Dark" is derived from Schubert's "An Die Musik," and like the other songs here, this one is reinterpreted with a modern, electronic aesthetic. This whole project is definitely an experiment, but that doesn't mean it's alienating, as it's a true multigenerational pleasure.
Son Of Cloud — Son Of Cloud
Son Of Cloud isn't just a made up artist name: Jonathan Seale was given the moniker as a child by the Yukpa indigenous tribe of Venezuela. Seale has lived and been all around the world, and there's a definite earthliness to his music, like the lush folk of "How To Love You Today," and the heartland rock ballad "Sam And The Trees."
Earthquake Lights — Distress Signals
The band is filled with jazz students, so there's perhaps more musicality here than you might see in most indie rock groups. Case in point: "So Far No Luck" is soulful indie track is highlighted by string arrangements that are more than just embellishment. No part of the song is wasted, and every sound comes off as deliberate, all to great effect.