In February 2021, it was reported that Kanye West (aka Ye) and Kim Kardashian had filed for divorce, and months later, Kardashian spoke more about the reasons behind the split. While West has attempted to revive the relationship on multiple occasions since then (including earlier today), he has also gotten back out there and tried the dating scene.
Ye's recent romantic history has been lively since the Kardashian break-up, so let's break down the timeline of who he has dated post-Kim.
Irina Shayk (June 2021)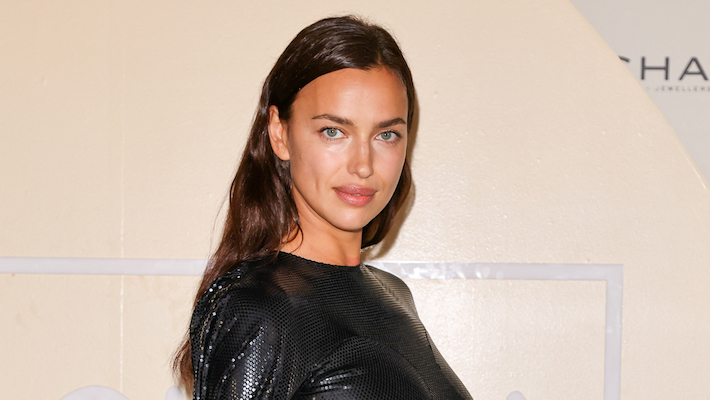 Although West and Shayk's time as a couple only started in 2021, she's been on the rapper's radar for a while (as Glamour notes): He name-dropped her on 2010's "Christian Dior Denim Flow" and she later appeared in his video for "Power" and walked in Yeezy fashion shows.
The two first went public with their relationship in early June 2021, when they were seen together at a luxury French hotel for Ye's birthday, as TMZ reports. In July, reports surfaced that West and Shayk's relationship was slowing down, but a source called those reports inaccurate. Either way, in August, People reported West and Shayk had broken up.
Vinetria (November 2021)
Page Six notes Ye and the model made their public debut in early November 2021, when they were seen at a Donda Academy basketball game together. By late December, though, it was reported the two were no longer dating.
Mystery woman (January 2022)
West had a busy January 2022 and he got started right away: On New Year's Day, he was spotted with a mystery woman at a Miami hotel. This came right around the time Ye started seeing…
Julia Fox (December 2021)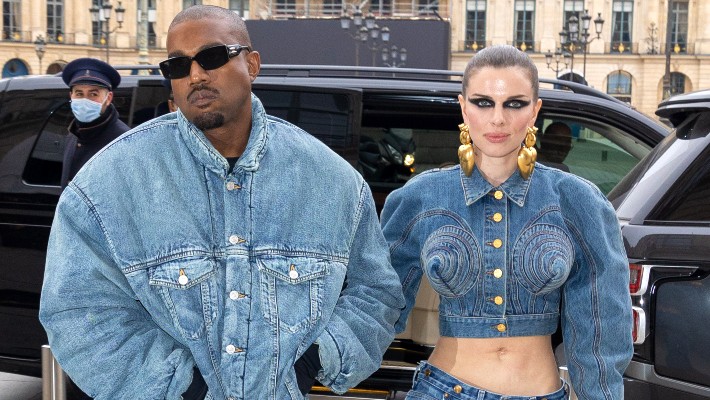 Also on New Year's Day, West and Fox had dinner at Carbone in New York City. Fox later described the date in Interview, noting she and Ye met in Miami on New Year's Eve and that they flew to New York City together to see a Broadway production of Slave Play. Then they went to Carbone, which was followed by a trip to a hotel suite decked with an entire new wardrobe for Fox.
From there, the two popped up in headlines regularly, like when Fox gave her and Ye a celebrity couple name ("Juliye") and when it was reported a few days ago that they were in an open relationship. Now, it appears they're in no relationship at all, as Fox seemingly confirmed their breakup on social media, writing, "Kanye and I are on good terms! I have love for him but I wasn't in love w the man Jesus Christ what do u guys think I am 12 years old?!" A representative for Fox also told E! and Page Six, "Julia and Kanye remain good friends and collaborators, but they are no longer together."
Chaney Jones (February 2022)
Over the past week or so, it appears West has been enjoying some time with model Chaney Jones, who has been described as a "Kim Kardashian lookalike." On February 7, Ye and Jones were seen getting dinner at Nobu before being spotted again at a screening of the Jeen-Yuhs documentary on February 11.
As for what's next for Ye, he's still interested in reconciling with Kardashian, as he wrote on Instagram today, "I DON'T HAVE BEEF WITH KIM I LOVE MY FAMILY SO STOP THAT NARRATIVE IM NOT GIVING UP ON MY FAMILY […] I HAVE FAITH THAT WE'LL BE BACK TOGETHER."