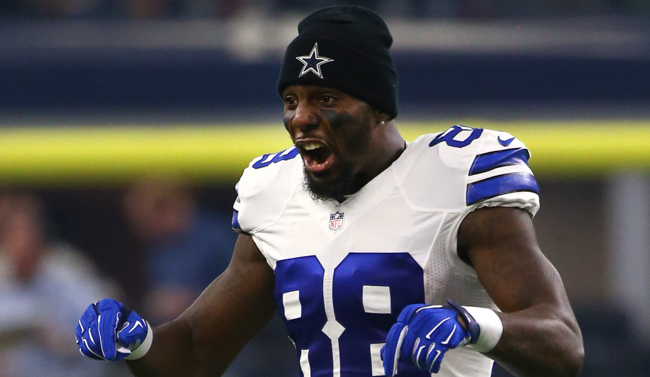 Dallas Cowboys receiver Dez Bryant's tense relationship with the media just took a dramatic turn, as he reportedly blew up at gathered media at Thursday's practice. Robert Klemko of Sports Illustrated was there:
Ten minutes is a long time for a rant. But according to Bryant, something particularly egregious set him off — a racial slur.
The sentence structure makes it a tad tricky to say who's being accused of not giving a f*ck about whom, but the n-word is plain as day. It's completely unacceptable, and he would have every right to be upset. But Klemko is strongly contradicting Dez's version of events.
No video has surfaced of the exchange, and until it does, we have no way of judging for ourselves why Dez got mad and if it was justified. If Klemko offered a different reason for Bryant's tirade, we'd be more inclined to believe the reporter than the player, but it's just a mess until then.
Bryant's relationship with the media is in bad shape right now, with this on the heels of Bryant's anger at being portrayed as taunting an unconscious Ricardo Lockette. Dez is an emotional guy, and when your actions and words are big, they're only going to be magnified by the increased attention they draw. Unless he chills out, the media will still be his enemy.