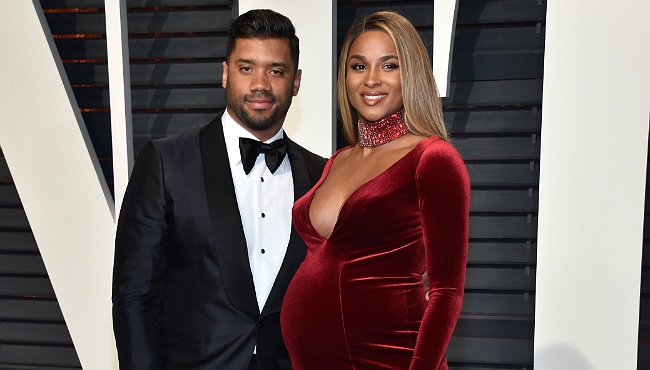 We need to talk about weird family portraits. I'm not talking about the embarrassing Christmas card photo taken at Sears where your family donned bad sweaters and you went to Fantastic Sams for a mediocre haircut (are either Sears pictures or Fantastic Sams still things?) and now you look back in a bit of shame at how awkward you were at age 14.
I'm talking about things like this.
No. Russell Wilson and Ciara, you both need to stop this right now. This pose is weird, and made weirder by the fact that everyone's naked. Why did everyone need to be naked? You could get the point across with a clothed picture. There are also many other questions (most of which involve the word "why") but we don't really have time to get into all of them.

The Wilson-Ciara family portrait got appropriately roasted on Twitter because if you post something like this you absolutely deserve this to happen. There were lots of jokes involving Future because the portrait involves Baby Future and the Atlanta rap artist has already vocalized his displeasure with the Wilson-Ciara relationship.
There were also some clever comparisons to other embarrassing athlete portraits in the past.
And then there were those that, like everyone else, just thought this was weird.