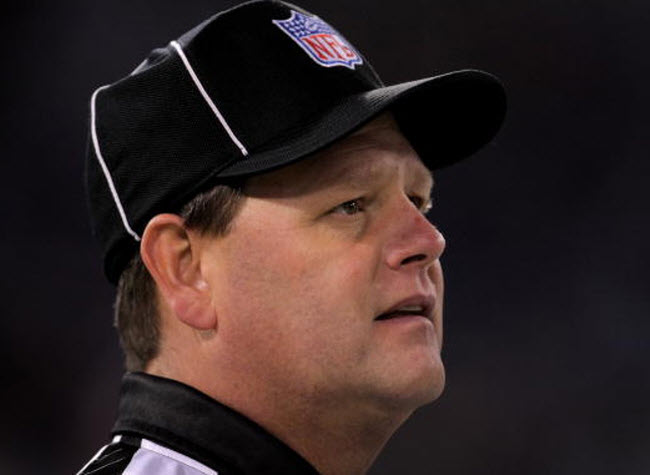 The above photo is that of Jerry Bergman, a National Football League official. Bergman worked yesterday's Detroit Lions-Dallas Cowboys game as the head linesman. We learned from referee Pete Morelli that Bergman was heavily involved in the controversial play involving a pass interference call in the 4th quarter. In fact it was Bergman's input that ultimately nullified the flag.
Todd Archer: Can you talk about the decision to overturn the call and why you overturned the call?

Pete Morelli: The back judge threw his flag for defensive pass interference. We got other information from another official from a different angle that thought the contact was minimal and didn't warrant pass interference. He thought it was face-guarding.

Archer: Which official?

Morelli: The head linesman.
Overturning a pass interference flag in this manner — after it was already announced to the crowd and TV viewers at home by the referee — was considered odd by many NFL experts, including former officials Mike Pereira and Jim Daopoulos, and Dallas went on to win the game in large part because of this controversial call. This was Bergman talking to the side judge and Cowboys head coach Jason Garrett moments after the play in question.
According to Football Zebras, a website dedicated to commentary and analysis of NFL officials, Bergman attended Robert Morris University and works as a sales executive, in addition to his part-time gig as an NFL official. What else do we know about him? Well, with an assist from Twitter we stumbled across the Facebook page of a man who goes by the name of Jerry Bergman, a man whose cover photo is that of a person dressed as a referee, who also lists the National Football League as a place of employment and Robert Morris University as his alma mater.
Additionally, the timeline of this account is public. Here's a sampling of some of the strong opinions this Jerry states on his Facebook page.
Jerry on Hillary Clinton…
Jerry on the 2012 election that saw Barack Obama defeat Mitt Romney…
Jerry, following the 2014 election that saw Republicans take control of Congress…

Jerry's take on immigrants and people on food stamps…
Jerry on his yearning for another Ronald Reagan…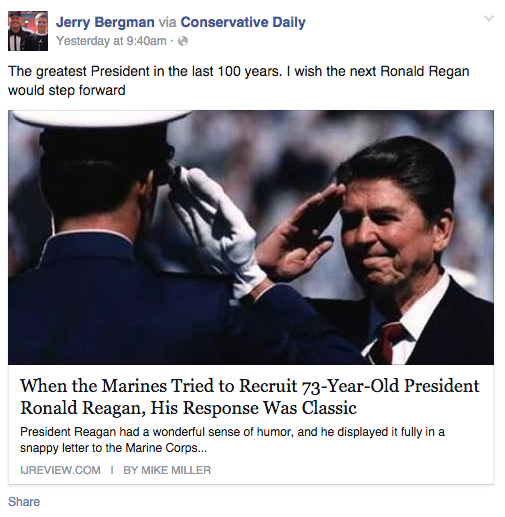 Make of all this what you will.