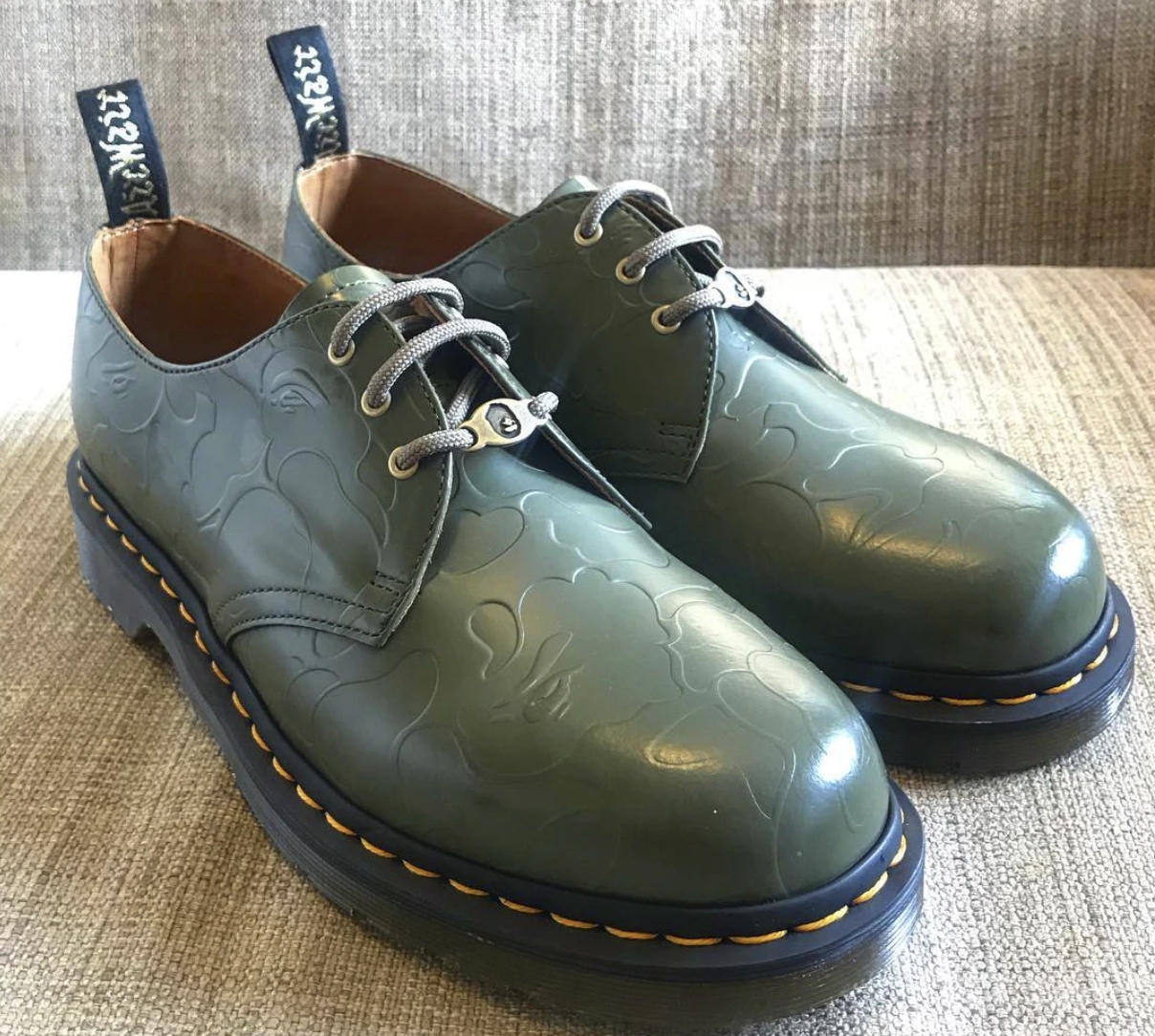 A Bathing Ape never fails us with their cool collaborations. The label has its own hip-hop identity as being aware of the music's movements and trends, and now, with the cleaning up of hip-hop comes a clean-cut collab from the brand — a combo with Dr. Martens that we are definitely feeling.
Doc Martens aren't really a brand that we would associate with a hip-hop flair, but BAPE has, yet again, found a way, delivering yet another to-die-for lookbook with the British brand. The last thing a colorful co. like BAPE would want to do with Dr. Martens is take over the classy freshness of the brand and make it something it's not, so the Dr. Martens' 3-Eye Shoe model embossed with BAPE's signature Ape head and CAMO motif are the perfect subtle additions for the collaboration.
The full collection includes the 8-Eye Boot plus apparel, including a work shirt featuring both brand's labels patched on, plus three T-shirt designs — black, white or the signature BAPE CAMO pattern. There's also a CAMO tote for those who want to represent for the culture but may not be into the shoes and shirts.
The lookbook is already out, but the full line isn't set to hit retailers in-store and online until January 27. The 3-Eye shoes and 8-Eye boots will hit select Dr. Martens retailers. The collab is out just in time to show up fresh to the last of these winter functions.