Welcome to our roundup of the week's best streetwear drops! Last week we hit a bit of a slump in the world of streetwear — there just wasn't enough to talk about. But this week we're back with all the latest and greatest from the likes of Supreme, Stüssy, Gucci, Stray Rats, Melody Ehsani and more!
We've taken a peek at what's to come next week and it looks like we're out of slump season as we barrel toward the summer and ready ourselves for our first season outdoors spent with our friends in over a year. Before we hit up any backyard BBQs or camping trips, we're going to have to gear up with our best fits to make up for all that time we lost. This means you're going to need a fire pair of kicks too. As always, we've got you covered there so be sure to hit our weekly sneaker roundup to complete your new look.
Ready? Let's go!
Cactus Plant Flea Market x CDG T-Shirt Collection
Cactus Plant Flea Market and COMME des GARÇONS sub-label CDG have linked up to release a pair of simple t-shirts that combine the former label's playful aesthetic with CDG's clean minimalism. The graphic t-shirts feature the sun, ying-yang symbols, and flowers along with dual branding and "I'm ok!" text. It's not the biggest release of the week (it technically came out last week) but if you're a fan of both brands, it's an easy choice if you're in the market for a loud spring-centric graphic t-shirt.
The Cactus Plant Flea Market and CDG T-shirt collection is out now, find the collection at the CDG webstore.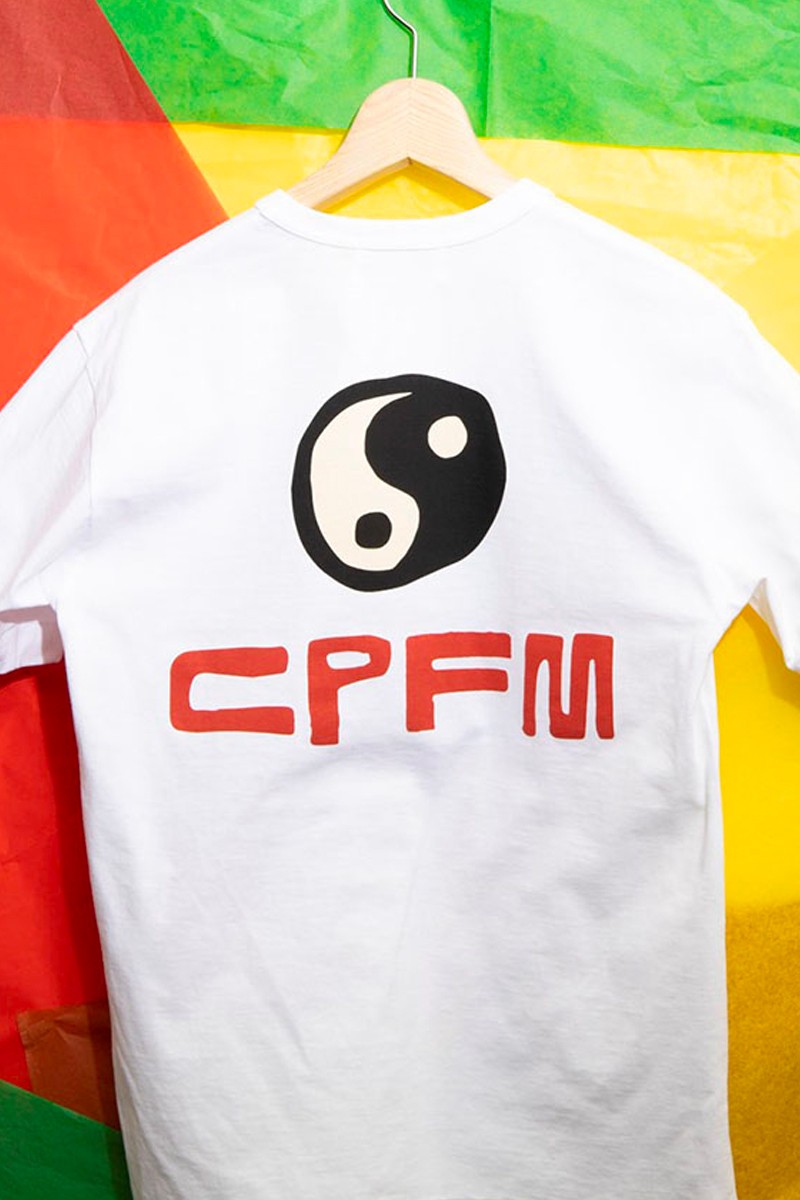 Stüssy Summer 2021 Collection
Quick avert your eyes, Stüssy's new optical illusion graphic camp collar (also available as a dress) will straight up make you dizzy if you stare at it too long. Eye scrambling aside, Stüssy's Summer 2021 collection is the best collection the label has dropped all year.
Featuring an extensive amount of men and women's street and skatewear essentials in a mix of earthy and neutral tones, psychedelic prints, and lots of spring-appropriate floral motifs, Stüssy keeps things fun with heavily layered fabrics, wide-legged pants, some patchwork pieces, and a range of mostly useless accessories. Highlights include the aforementioned optical illusion camp collar and dress, and the knitted sweater, cream-white sweater vest, and all the wide-legged pants.
Wide-legged pants for the win!
The Stüssy Summer 2021 collection is set to drop today at 1 PM EST at the Stüssy webstore.
Gucci Bananya Collection
Gucci has joined forces with anime streaming platform Crunchyroll for a special set of apparel that features characters from the anime Bananya, which is, as you can probably tell, about cute little cats that live in bananas. Are they small cats living in a regular-sized banana or regular-sized cats living in a very large banana? Doesn't matter.
The full collection consists of seven pieces in spring-friendly colors like bubblegum pink, spring green, and off-white. Rounding out the collection are a Gucci Rhyton and Ace sneaker, and a metal chain necklace adorned with the Bananya crew.
The Crunchyroll x Gucci Bananya collection is available now at the Gucci webstore.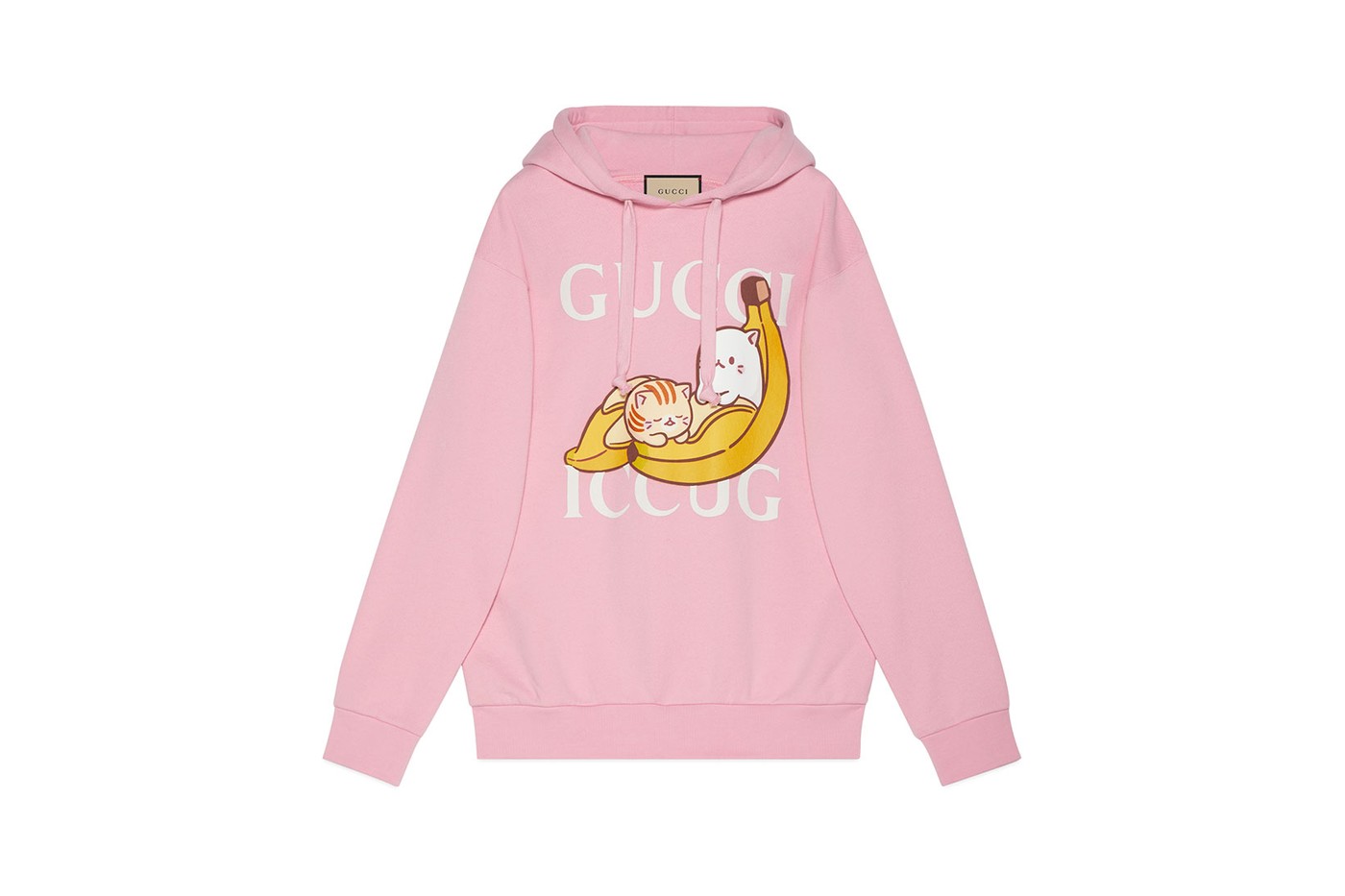 Lazy Oaf OafLeisure (In)Activewear Collection
London-based label Lazy Oaf is known for their lounge-y laid-back style, so the idea of the brand releasing an activewear collection is kind of a joke, a joke the brand is in on as they've officially dubbed this an (In)activewear set.
Don't let that dissuade you, a person can definitely work out in anything from this 14 piece collection, which consists of tracksuits, bralettes, a bodysuit, bike shorts, leggings, and jackets all dressed in monochromatic designs with minimal graphics on a color palette of soft lilac, neon green, and pink. But you could just as soon not work out and you'll still look good.
This line gives the illusion that you're someone who works out, and sometimes that's better than actually, you know, breaking a sweat. The hot days of summer are coming up, we all need to be as comfortable as possible while still looking ready to face the world.
The Lazy Oaf OafLeisure (In)Activewear Collection is out now at the Lazy Oaf webstore.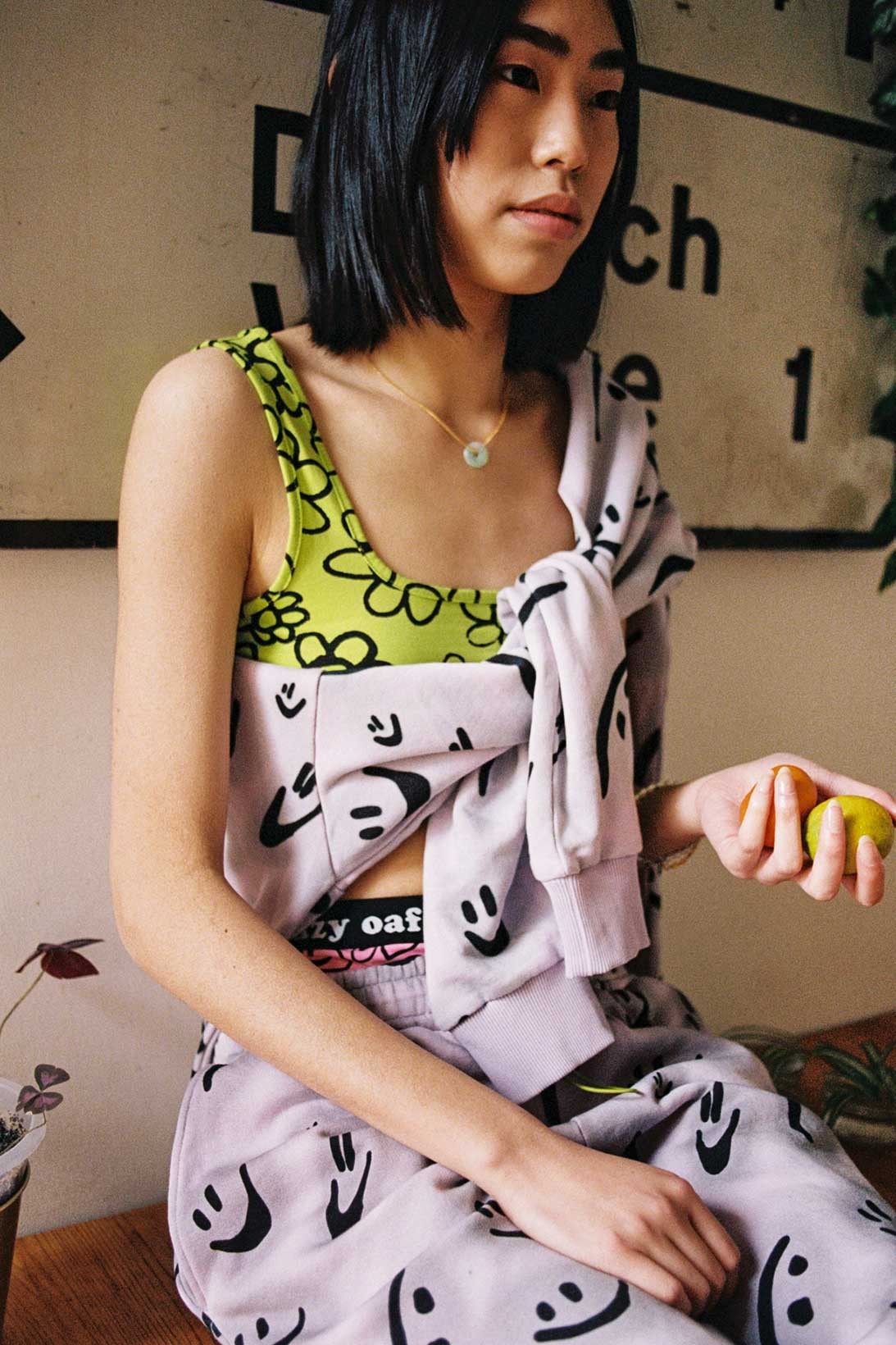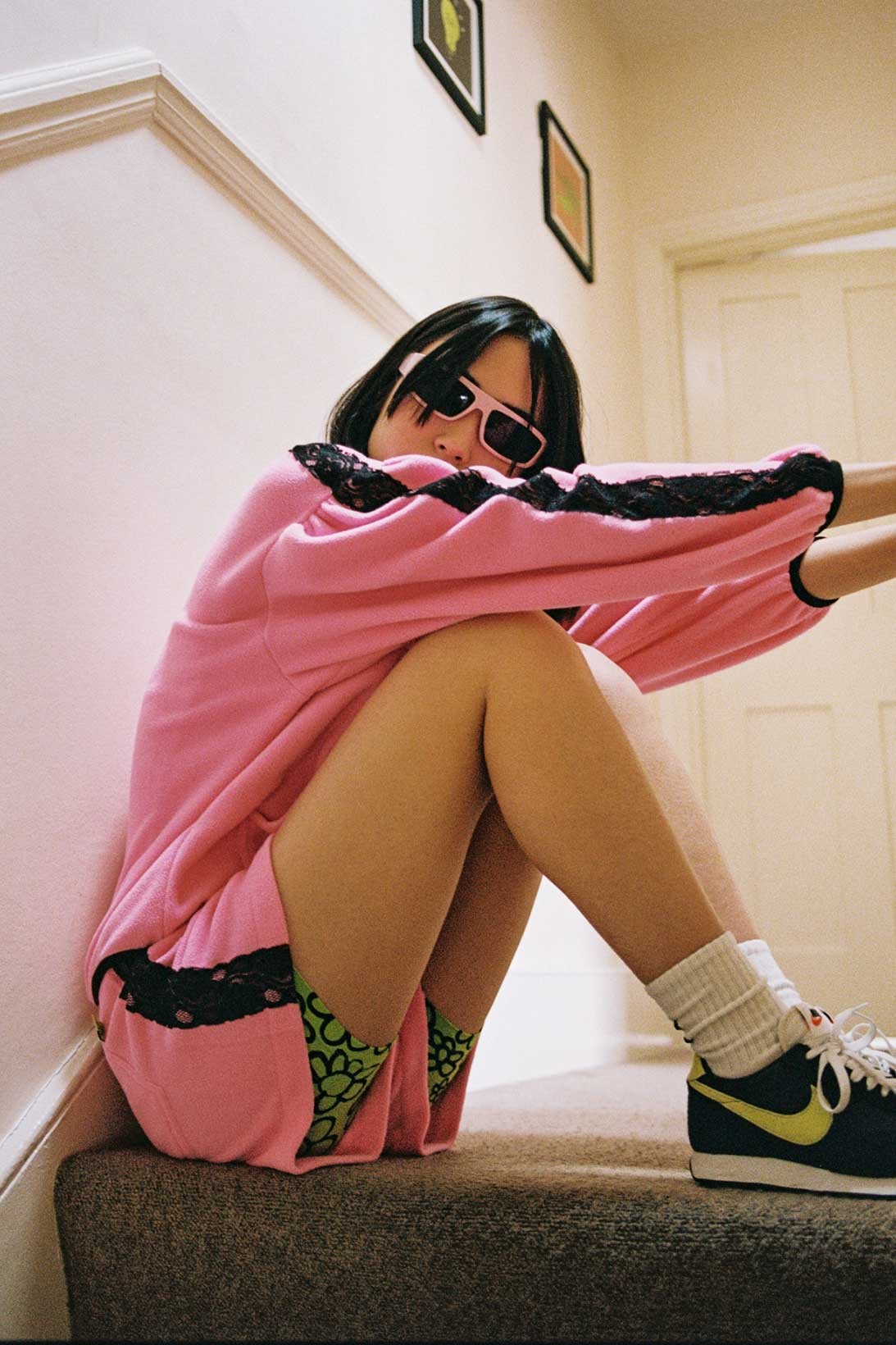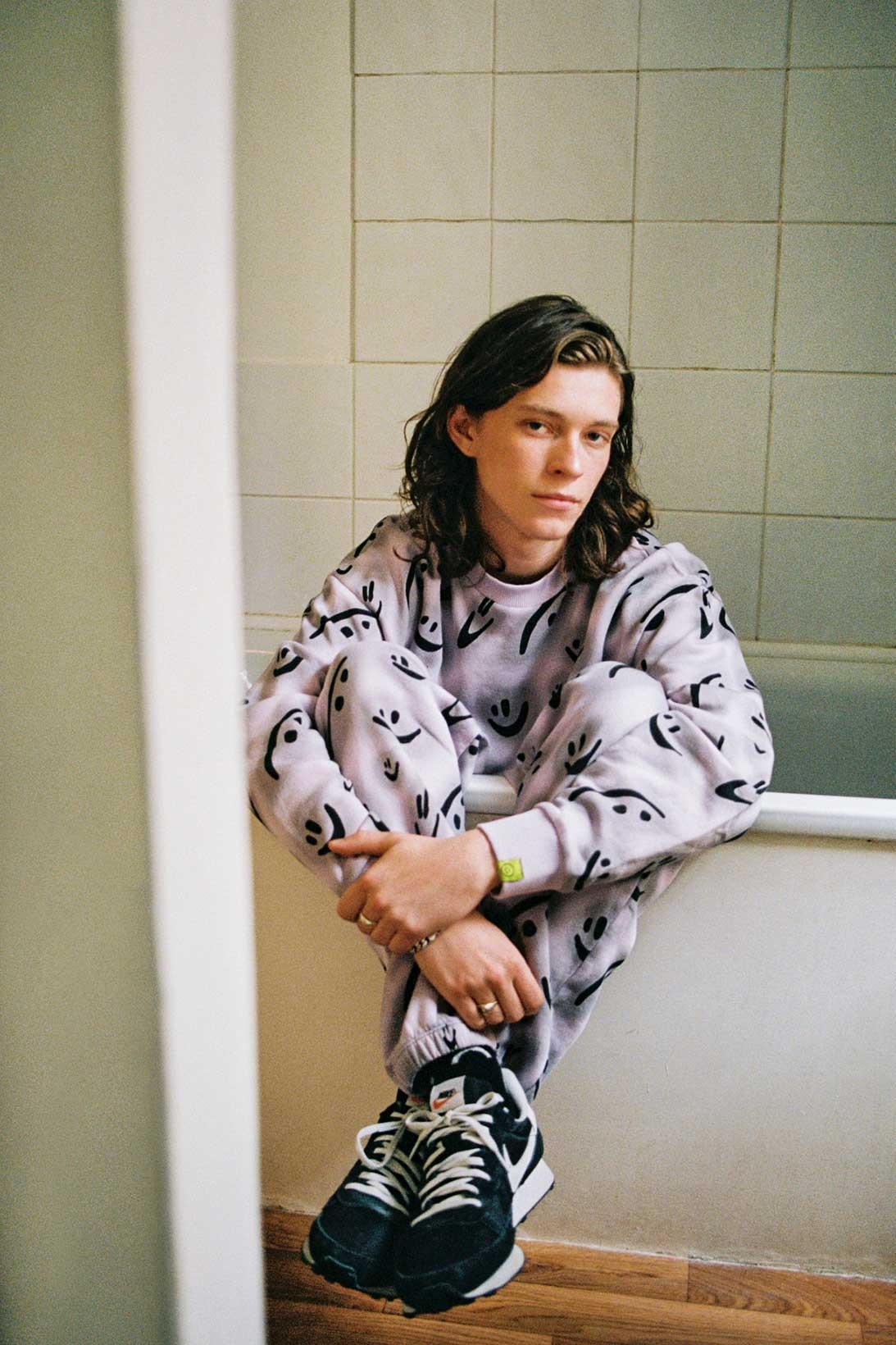 Timberland x Supreme Spring 2021 Collection
A couple of weeks back Supreme and Nike resurrected the Air Max 96 and it looks like they're continuing to spread that '90s love by linking up with another fixture of the era, Timberland. Released as part of the label's 11th Spring/Summer 2021 drop, the Timberland collection featured an Anorak with matching track pants in orange, black, white, and purple colorways with dual Timberland and Supreme branding embroidered on the back, accented with 3M detailing throughout.
Rounding out the collection is a set of crewneck sweaters and matching hats.
The Timberland Supreme Spring 2021 collection is out now and is available to shop at the Supreme webstore.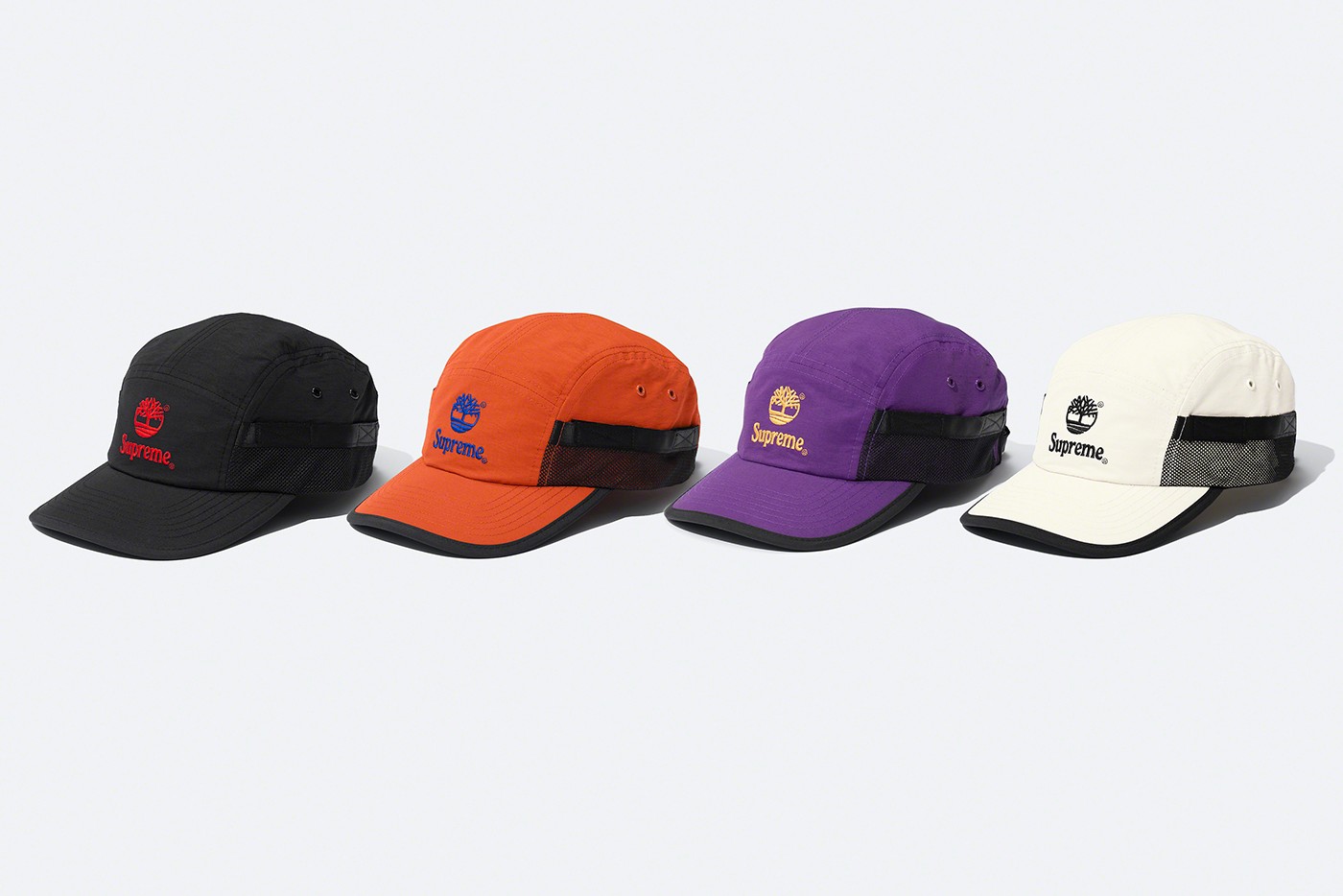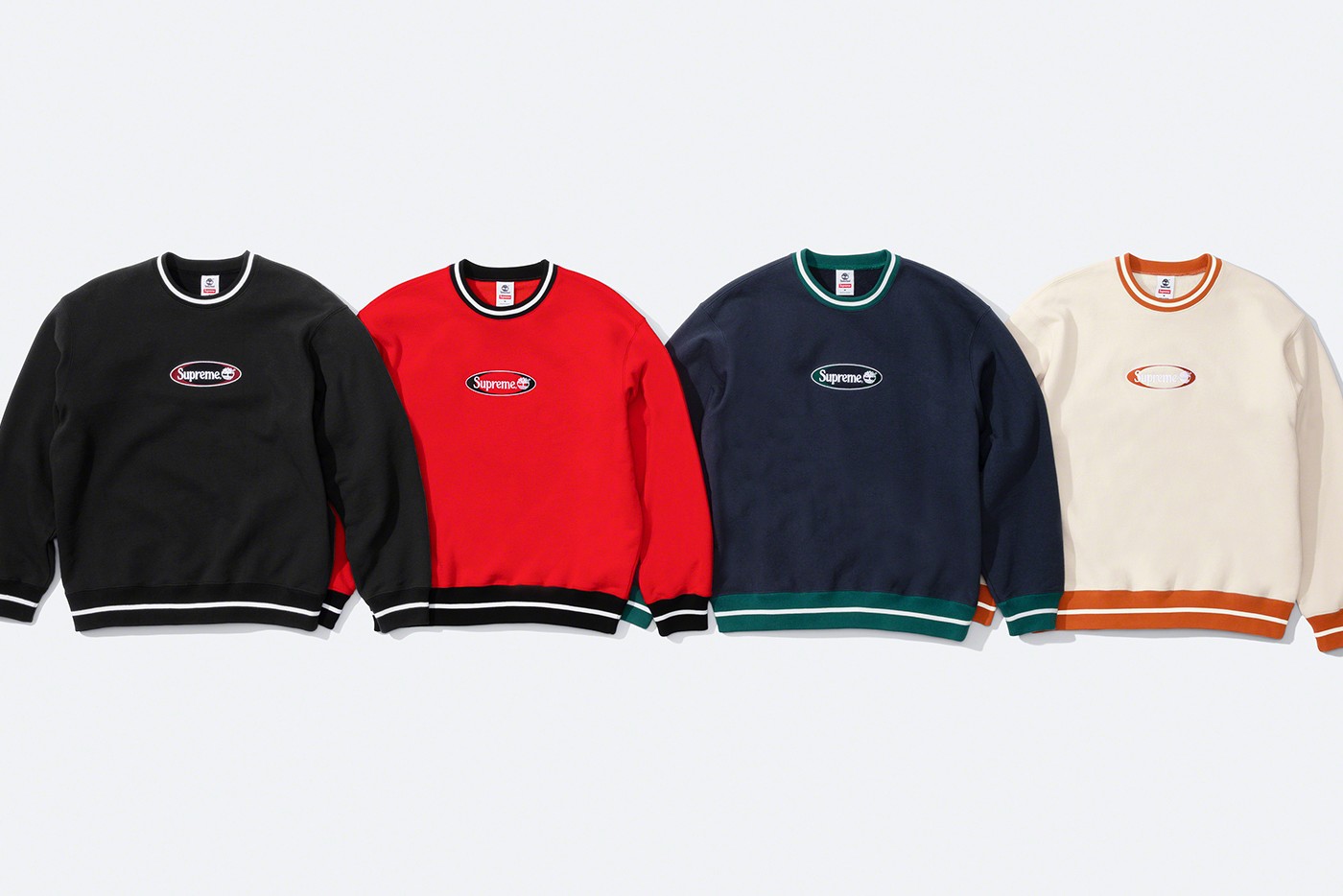 Stray Rats Spring Summer 2021 Collection
Ah Stray Rats, the streetwear brand single-handedly making it appropriate to wear an ugly graphic rat on your clothes. It's looking like the label got a late start this year as this is the first we're hearing of the brand in 2021 as they unveil the first delivery of their Spring/Summer 2021 collection. The small collection consists of graphic t-shirts and sweaters with playful stray rat branding.
The collection goes heavy on the graphic detailing, so if you're on a more minimalistic fashion kick, this probably isn't the drop for you. On the other hand, if you live with the belief that you can never have too many graphic t-shirts, Stray Rats has got you covered.
Delivery one of Stray Rats Spring Summer 2021 collection is available now at the Stray Rats webstore.
Melody Ehsani Rose Sweatsuit
Melody Ehsani has been quietly killing it all season long offering small drop after small drop of amazing color-heavy insanely-detailed pieces. This week brings a new tie-dye colorway of the label's classic Rose unisex sweatsuit. Each piece is individually hand-dyed with lime, purple, and blue tones, resulting in a unique dye job for every set.
We dig on that sort of attention to detail, which seems lost in the ever-expanding streetwear space but is a constant in Melody Ehsani's work. So kudos to M.E. for keeping things legit and handcrafted.
The Melody Ehsani Rose sweater and sweats are available now at the Melody Ehsani webstore.