It's a little puzzling to me why last week's shoe offerings were so dismal compared to what came through in the short, SNX-less holiday week gone by. We just spent a lot of money on drinks, food to grill, and fireworks. You'd think the shoe brands would take this into account, but no, they want our cash and they just don't care how many burger patties we had to buy to host an epic 4th of July bbq.
In some shoe related news, the internet the entire week freaking out about Kaepernick single-handedly canceling the Betsy Ross Air Max. Now, you're entitled to feel however you want about that, but you have to admit, Kaepernick did us all a favor. That shoe was f*cking hideous and if you check some of competing sneaker "best-of" lists floating around on the internet, you'll see other outlets gassing it up before it Kaep took his stand.
Point being: Stick to SNX. The curation is real. Anyway, here are the best sneakers that dropped last week and over the holiday, featuring the brand new Nike Air Max 270 React.
Nike Air Max 270 React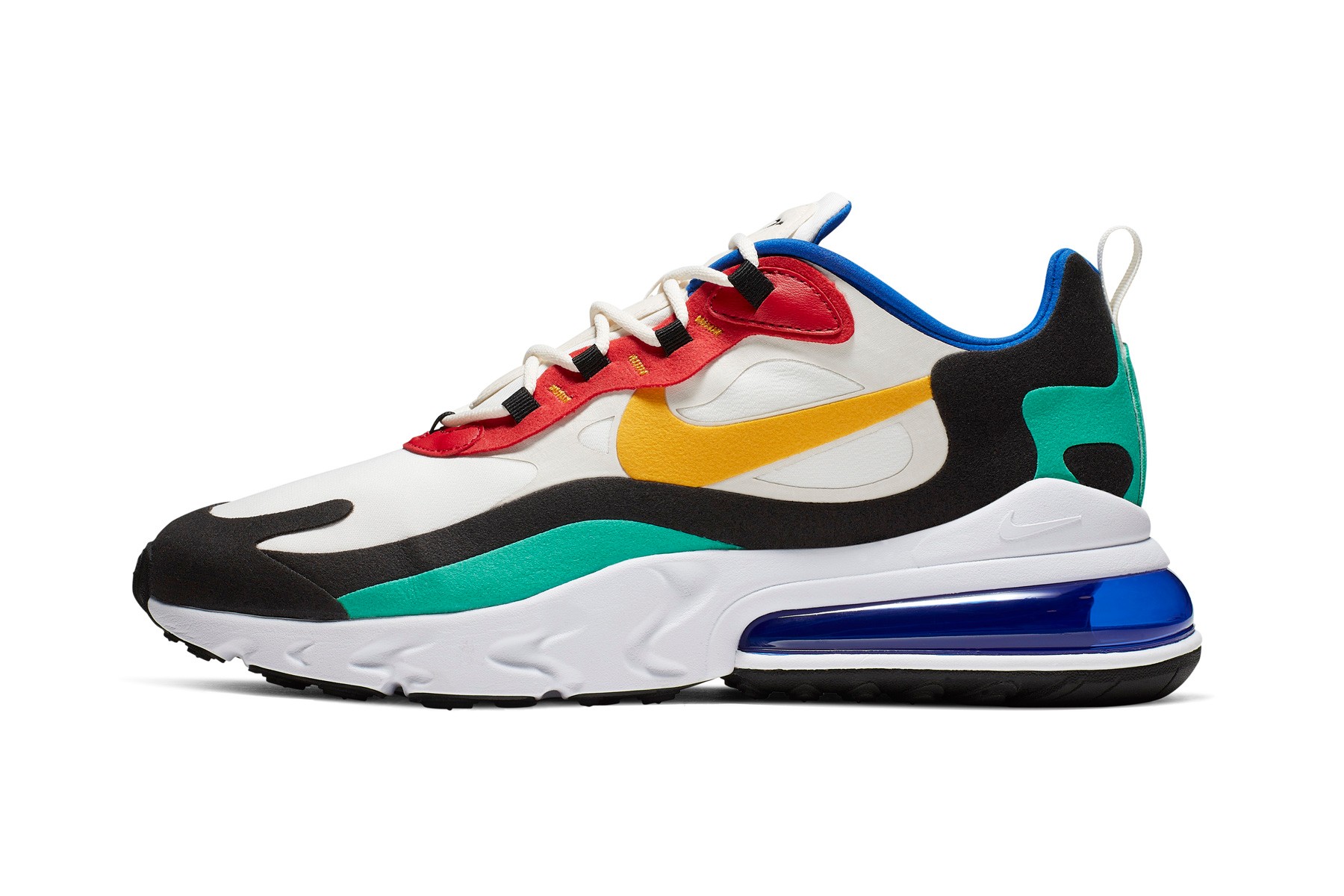 The U.S. Woman's Soccer team just won the Women's World Cup. To show your support why not rock the same pair of sneakers as the team, with Nike's new Air Max 270 React. This new hybrid model combines the recently-popular React 87 with a legendary 270 Air unit for a colorful sneaker that is quickly becoming one of our favorites of the summer.
Releasing in three colorways, the Air Max 270 Reacts are perfect for summer, whether you're all about light and breezy colors or you're seeking a more subdued look.
The Air Max 270 React is set to drop on July 3rd and will retail for $150. Pick up a pair at select Nike retailers, or the Nike online store.
Adidas Originals City Series: London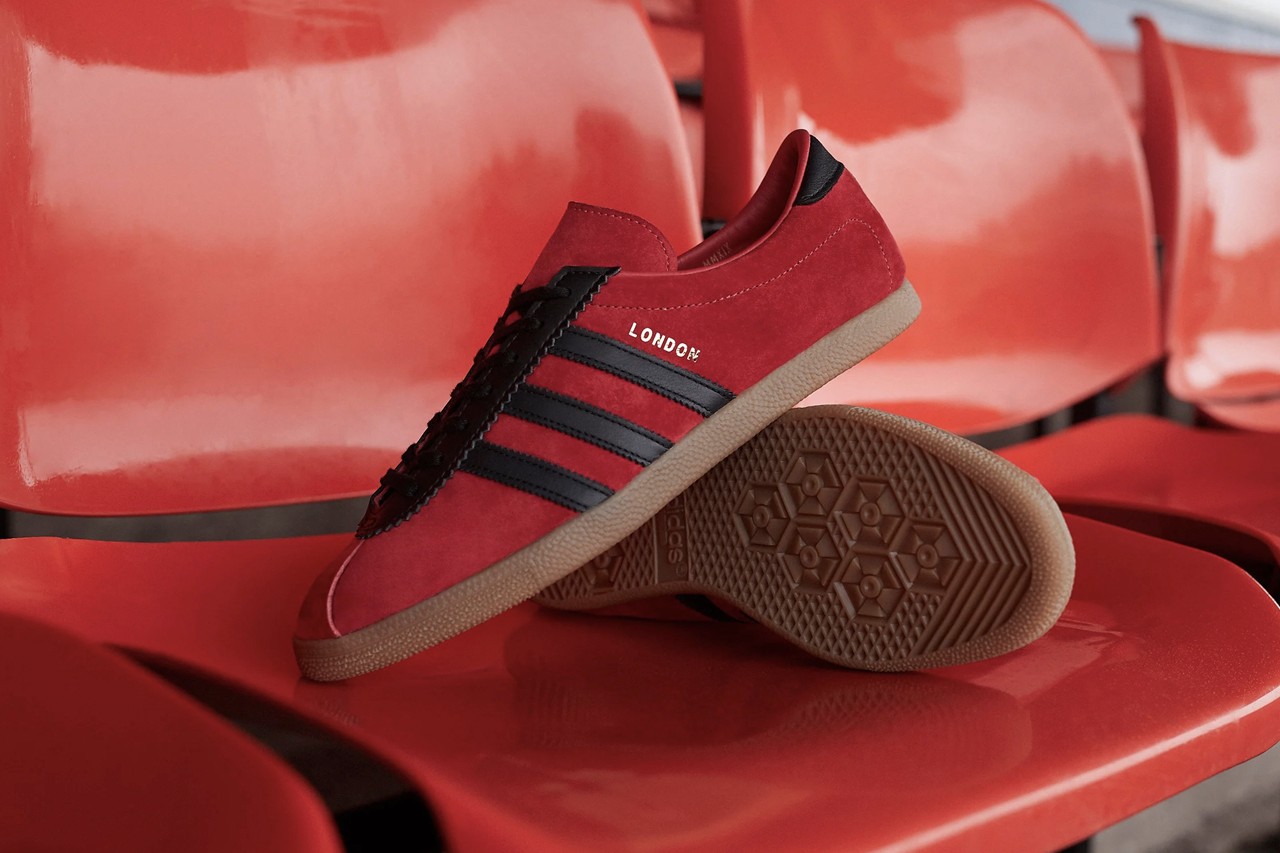 Releasing as part of Adidas Originals City Series, the London silhouette has been a favorite since its release in the 70s and now the sneaker is releasing in its original colorway exclusively through British retailer END. Featuring a suede upper with leather accents, the London's scarlet red colorway is eye-catching despite its simplicity — a testament to the idea that less is more.
We have to admit, it's a bit refreshing to see a sneaker that is doing so little look so good. No need for semi-translucent materials, or trendy 3M highlights here!
The Adidas City Series London is set to release on July 6th and will retail for $108. Pick up a pair exclusively via End. Clothing.
Asics Gel-Kayano 26 & Gel-Nimbus Pack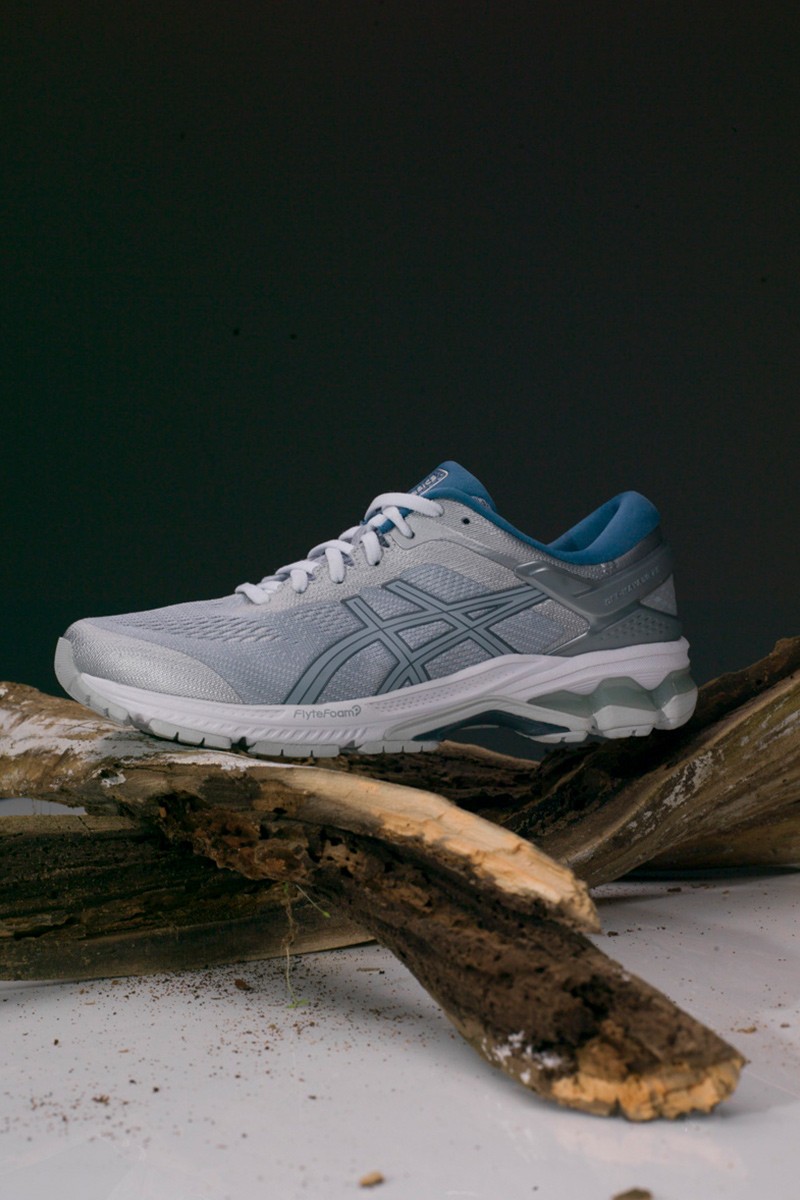 Asics newest performance sneaker is getting a new colorway that has instantly elevated the sneaker to must-have status for us. Featuring a breathable jacquard mesh upper, FlyteFoam Propel technology, and a signature Trusstic System that keeps each of your steps stable, the new Gel Kayano 26s are one of our favorite summer hiking sneakers — rivaled by only the Gel-Nimbus which releasing alongside it.
Designed for a long distance trek, the Gel-Nimbus consists of a mesh upper designed to hug your foot and flex with your movement, and an earth-toned colorway that just says "lost in a redwood forest." Seriously, they even utilized wood in the press shots.
The Asics Gel-Kayano 26 and Gel-Nimbus 21 are available now at select Asics retailers, and retail for a price of $160.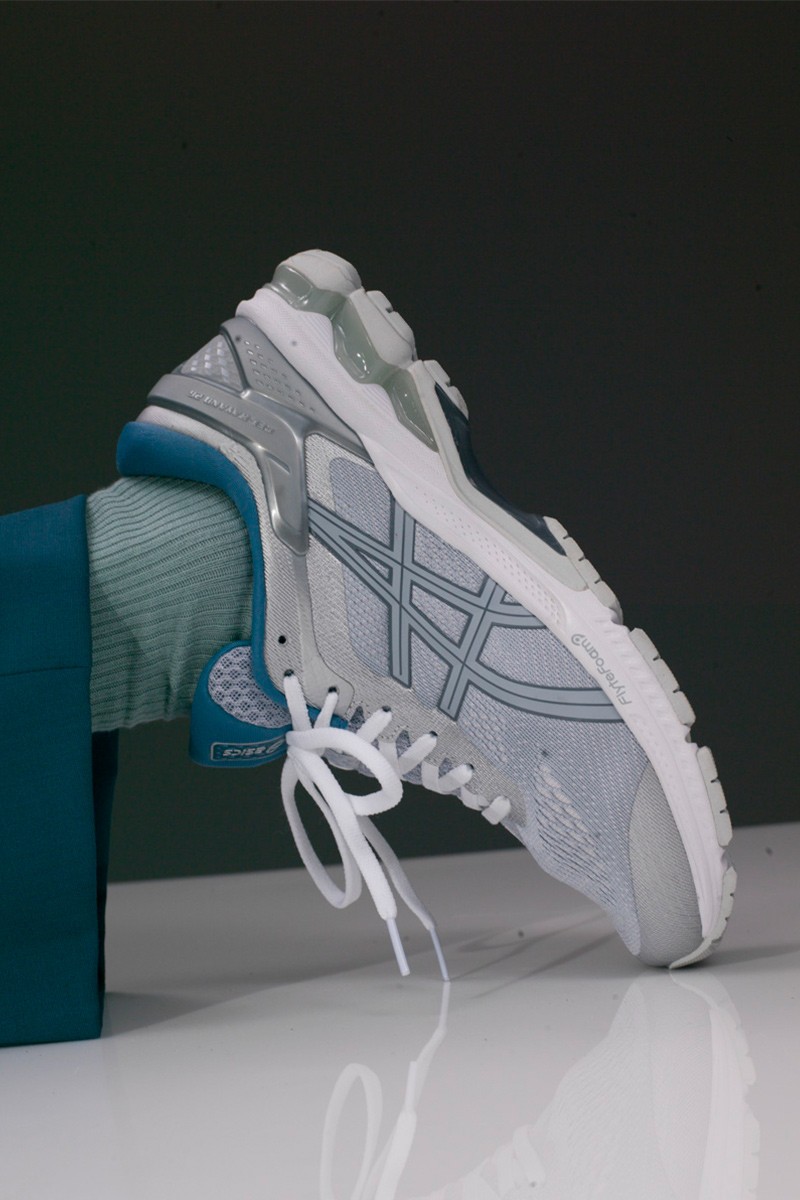 Nike Shox TL Viotech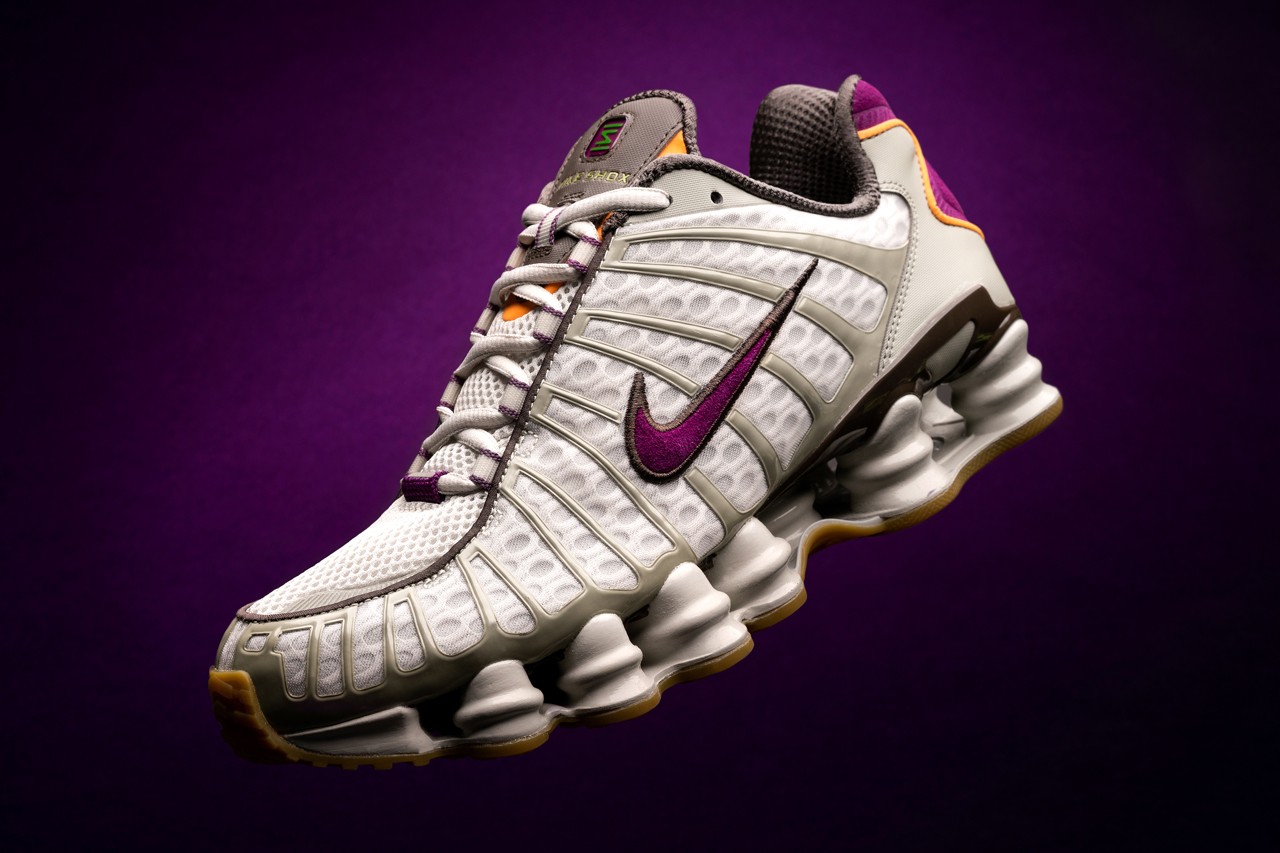 Look, I'm not going to fight it. If Nike is bringing back the Shox silhouette, they're going to bring it back — so we might as well all learn to love it, even if it makes us gag thinking about the style mishaps of the early 00s. This latest iteration comes courtesy of size? and is releasing in a highly sought after Biotech purple colorway.
The Shox technology is designed to absorb the shock your heel receives upon striking the ground, but I don't know, heel-shock is a small price to pay compared to looking like an alien. What can I say though, I think these are kind of growing on me. Maybe that's a sign of the end times, or maybe that's just because the Viotech colorway comes with a considerable amount of hype. Who can say?
The Nike Shox TL Viotech are releasing exclusively through size? on July 6th and will retail for $190. Pick up a pair at size? retailers or through the size? app.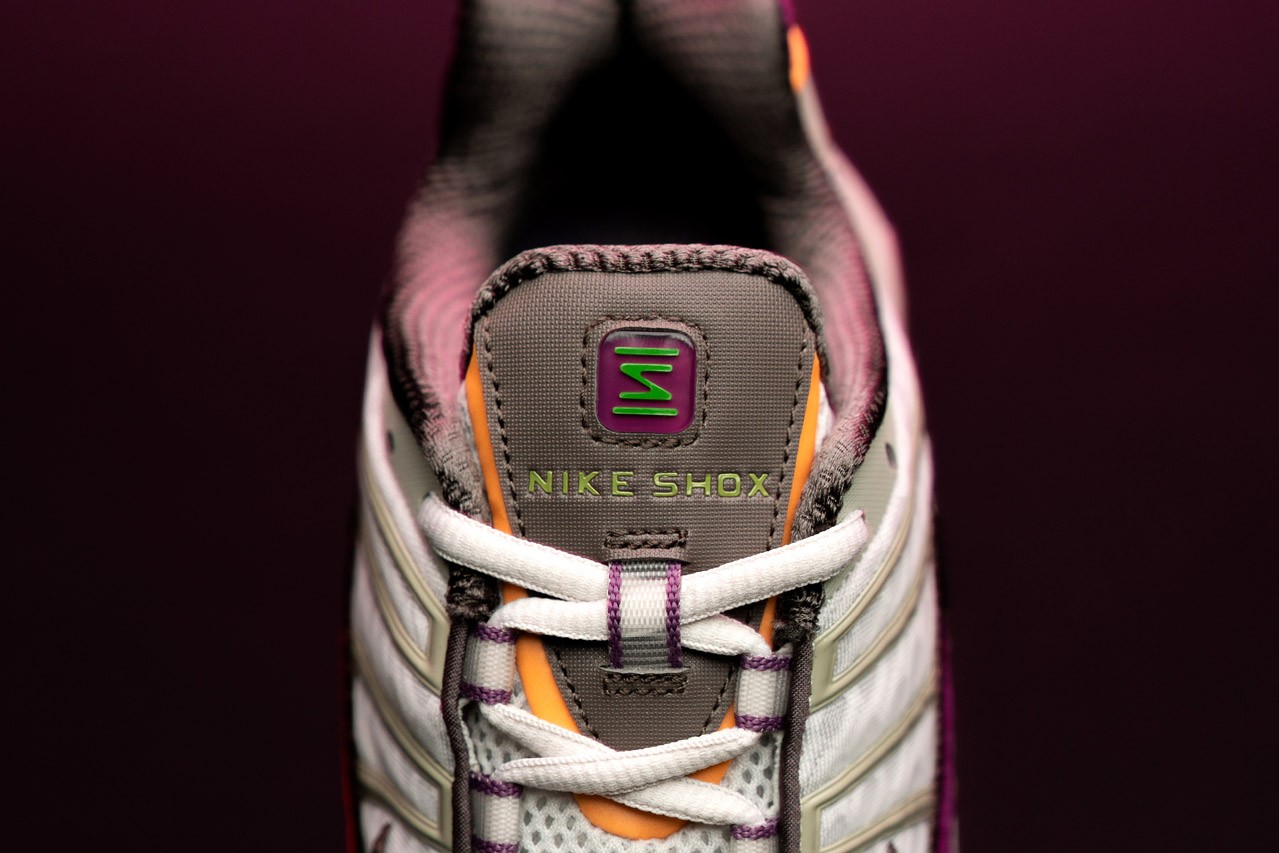 Nike N.354 Collection
2019 is shaping up to be the year of deconstructed sneakers thanks to Nike's latest N. 354 collection, which consists of the Drop-Type LX and AF1-Type, which uses the deconstruction made popular by Virgil Abloh's Off-White label, and takes it to an extreme. Featuring a blinding white mixed-material upper, the Drop-Type LX utilizes a classic Nike tennis silhouette and pops with color thanks to a blue foam tongue and black swoosh-adorned heel tags.
More impressive though is this deconstructed take on the Air Force 1, with an added heel-strap in place of the iconic swoosh, and mixed semi-translucent upper which is sure to guarantee it's popularity. That, and you can't go wrong with an Air Force 1.
The Nike N. 354 Collection is available now at select retailers and Nike's online store. The Drop-Type LX retails for $75, and the AF1-Type is almost double at $140 a pair.