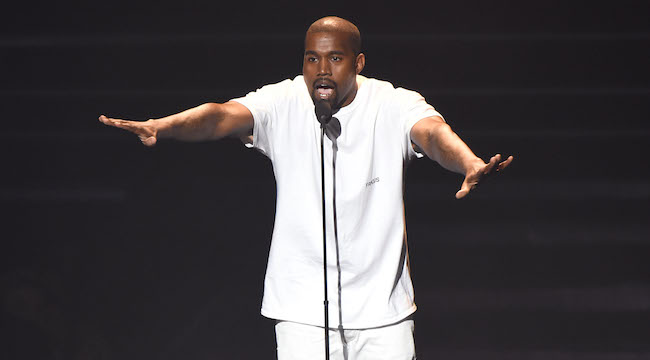 Although Kim Kardashian has been spotted out and about in presumed samples from the upcoming 7th season of her husband Kanye's Yeezy clothing line, it appears the mercurial musician/designer was unsatisfied with the vision and has nixed everything but the shoes.
According to the social accounts of Yeezy Mafia, the site that keeps track of upcoming Yeezy releases, brand buyers were invited to an empty showroom for the reveal that because Kanye felt he couldn't execute his ideas, decided to drop the designs from the upcoming release, focusing instead on footwear.
"Stockists were invited to a showroom that was empty," Yeezy Mafia explained on Twitter. "It was an unexpected meeting explaining that there won't be any apparel or accessories for SEASON 7 as Kanye West couldn't do what he wanted to achieve with this collection."
The account elaborated when pressed whether or not the line would still include Yeezy's signature, coveted footwear, "Only footwear just like SEASON 2," and that the focus would be "Heels and Boots."
This is a surprising turnaround from the previous season, which included a highly sought-after pair of Kanye-designed sneakers that could only be purchased with clothing as a set. Now, that option has been removed entirely, and Kanye's fashion fans have been left fiending for the next season a little sooner than they're accustomed to.