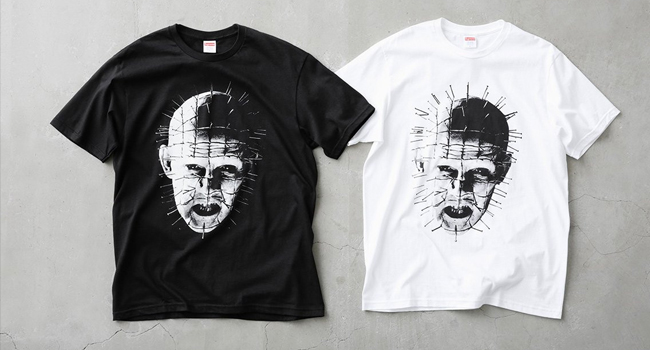 …And we're back! Once again, it's time to talk about the hottest Supreme drops this week, and this one is supremely hot as hell — with the drop of the Supreme x Hellraiser collection. The skateboard brand is paying homage to cult horror film Hellraiser in this collaboration, with imagery revolving around the film's leading villain, Pinhead, leader of the Cenobites.
If you're a fashion lover or a horror film lover, or you just like your fashion with a side of creepy, this week's drop is for you. Supreme also dropped some of its Spring/Summer collection that we've been impatiently waiting for, spreading the freshness to film lovers and urban gear wearers all over.
Supreme/Hellraiser BDU Shirt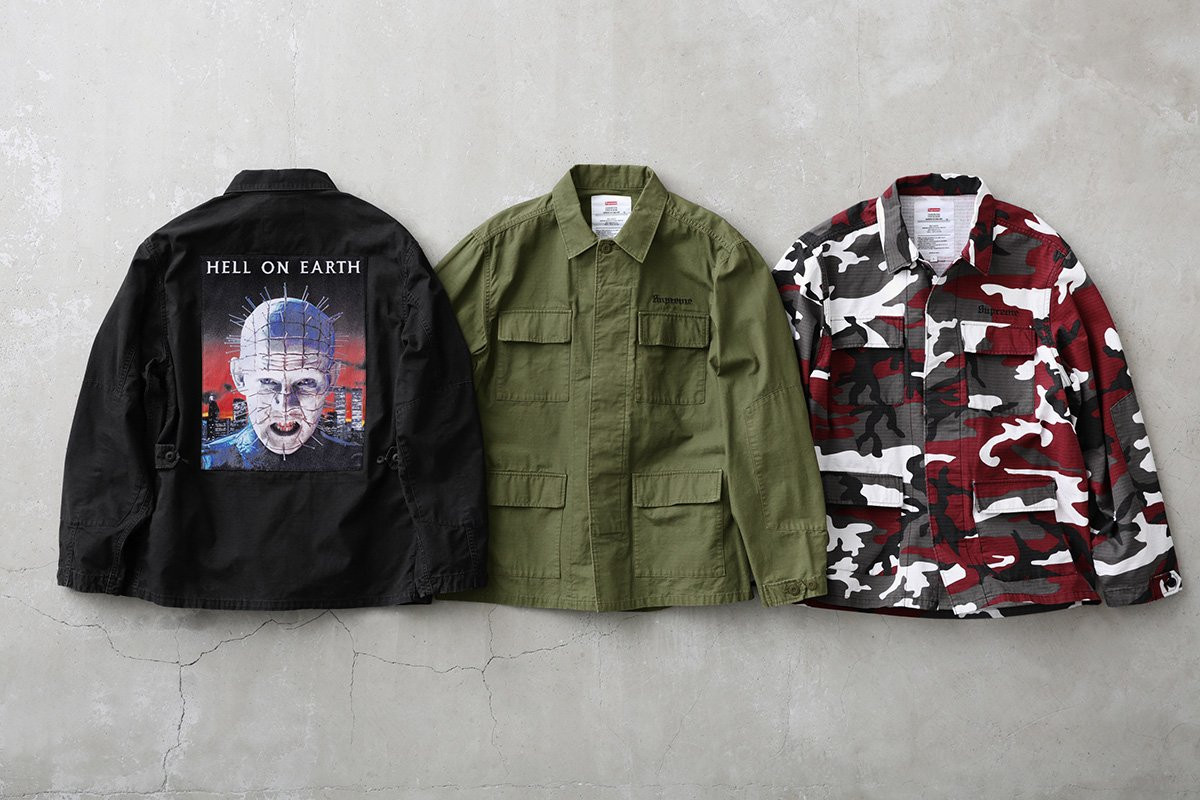 The first in the freshest of the Supreme x Hellraiser collab is this battle dress uniform shirt that is a cross between Supreme's urban vibe and Pinhead's super creepy face. The shirt is a military spec cotton ripstop with a hidden button closure. The patch pockets are located on the lower front and chest with button tabs, and the Supreme logo is located on the chest with a woven Hellraiser patch on the back reading "Hell On Earth." The shirt comes in red camo, black, and olive.

Supreme/Hellraiser Sweater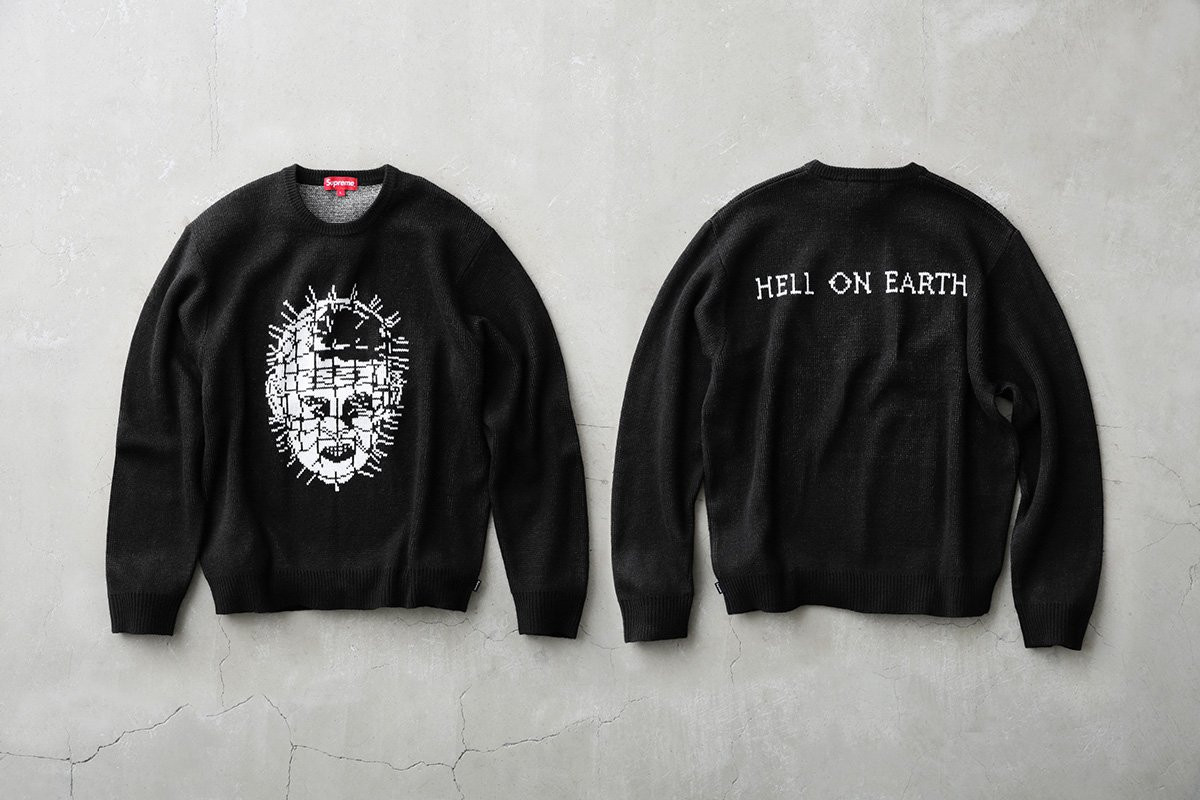 Simple but logical and fresh, the Supreme/Hellraiser sweater only comes in black, but you really don't need it in any other color. The Pinhead graphic is on the front with "Hell On Earth" on the back.
Suit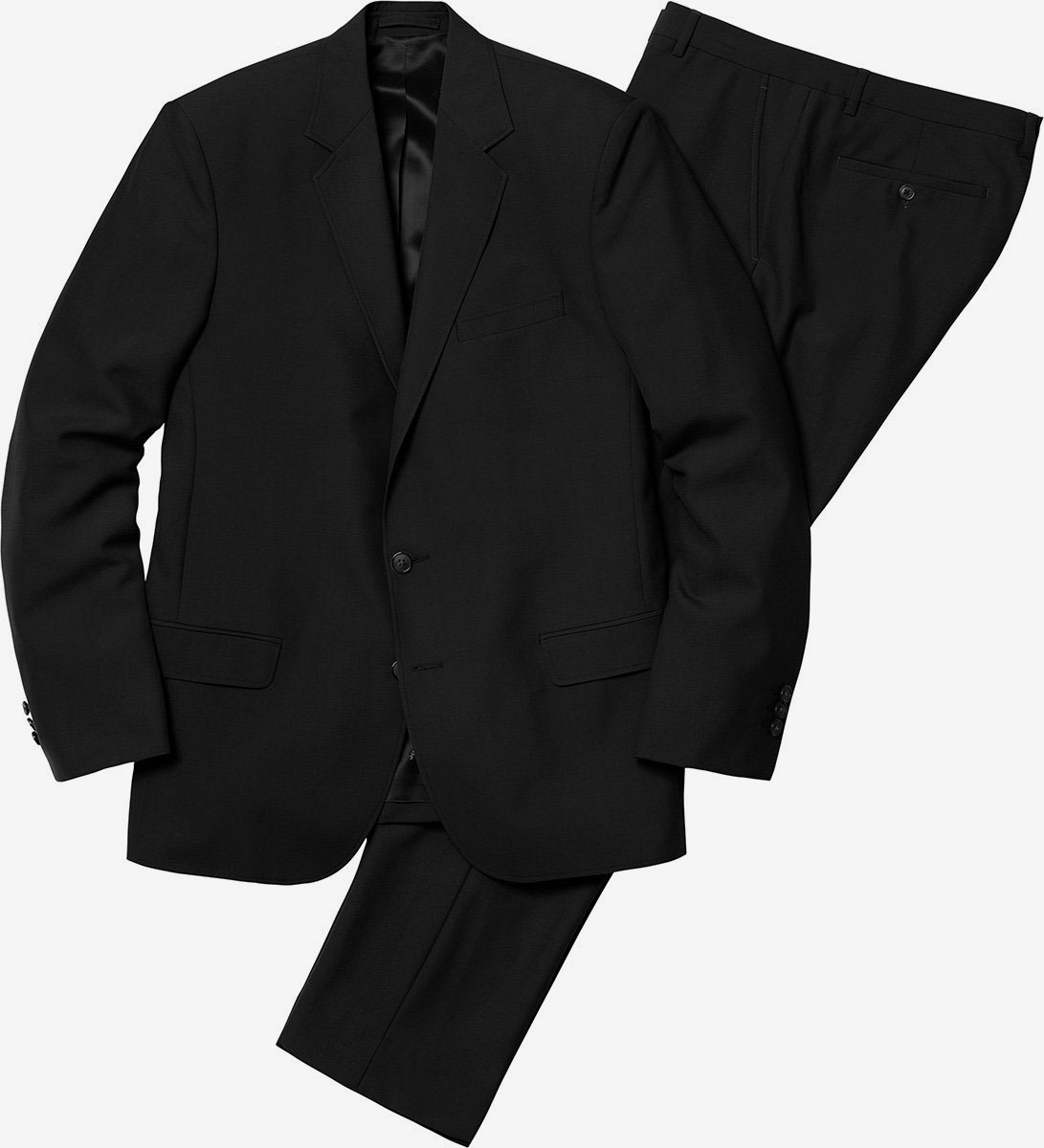 Diverting from the Hellraiser collab, the Supreme suit might be the freshest thing we've ever seen from the brand. It's a classy diversion from its urbanwear roots, but still extremely acceptable for devout fans because of the olive and peach color options, lightweight wool blend, and single-breasted 2-button design. The pants have slanted front pockets with a single coin pocket and, of course, the ubiquitous logo is on the interior waistband curtain.
Jacquard Tartan Plaid Tee
We're always big fans of color, and these plaid tees are a colorful alternative to the regular red and black we always see patterned on shirts. The jacquard tartan plaid pocket tees come in yellow/red, black/white/red, pink/blue/yellow/black, white/black/pink/yellow, and black/navy blue/green color combinations.
The Supreme logo is embroidered on the left chest pocket.

Debossed Logo Corduroy Jacket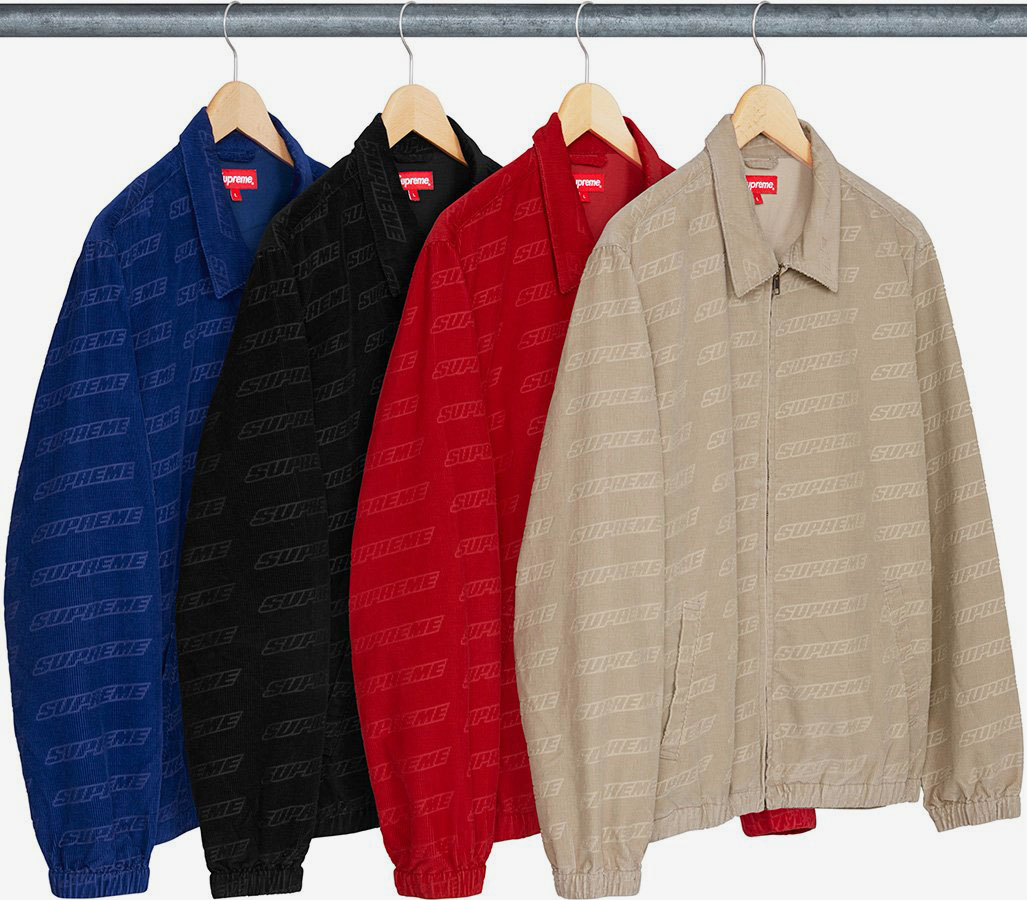 Corduroy is a subject of division for fashionistas, because it's not always presented in the most fashionable ways. However, Supreme's debossed logo corduroy jacket might be the first exception since the '90s. Coming in royal (blue), tan, red, and black color options, the jackets are made of all corduroy with a debossed logo pattern and full zip closure. The sleeves end in an elasticized hem with cuffs, and the front features single welt hand pockets. This is sure to be a cooler alternative for these last few cold snaps before summer.