We're officially in November, the last full month of autumn! Fall brought with it a near-constant amount of must-have drops, with Supreme dominating October with a drop per week and YEEZY Supply coming strong with some new colorways and silhouettes. From the looks of it, things are finally starting to slow down as we inch closer to winter which will provide some relief to your exhausted bank account. (Just kidding, we see you Christmas, Kwanzaa, and Hanukkah.)
That isn't to say this week is lacking on SNX end, just that the pool we're pulling from is a lot more shallow, which makes the choice of where you spend your money all the easier. From the new Nike Supreme collaboration to a special pair of Japanese-market Kendrick Lamar Adidas, here are all the dopest sneaker and apparel drops out this week.
Air Jordan XIII Island Green
Nothing about the new Air Jordan XIII is particularly island-y except the foam green colorway, but that doesn't mean the latest Air Jordan isn't fresh. Featuring both a scaly crocodile leather and more traditional leather at the toebox, this luxury-minded take on the Air Jordan silhouette also features striking suede overlays and a special chrome rendition of the holographic 23 jewel at the ankle. The upgraded materials do warrant a higher price tag, but we're not talking about Supreme levels here, and we think this premium take is worth the extra cash.
The Air Jordan XIII Island Green is set to drop on November 9th for a retail price of $200. Pick up a pair at the Nike online store or through your favorite Jordan stockists.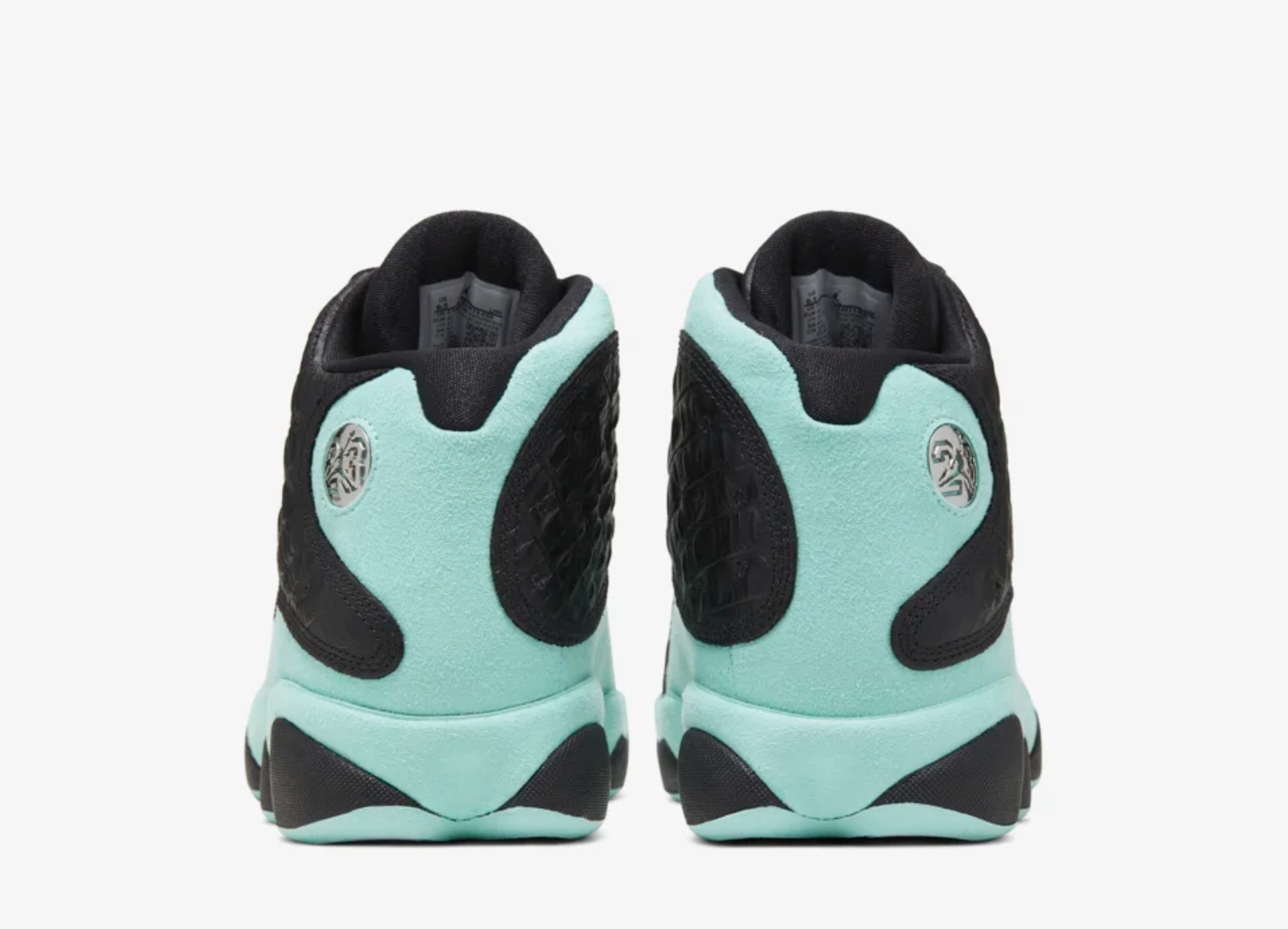 size? x Adidas ZX 500 Jordan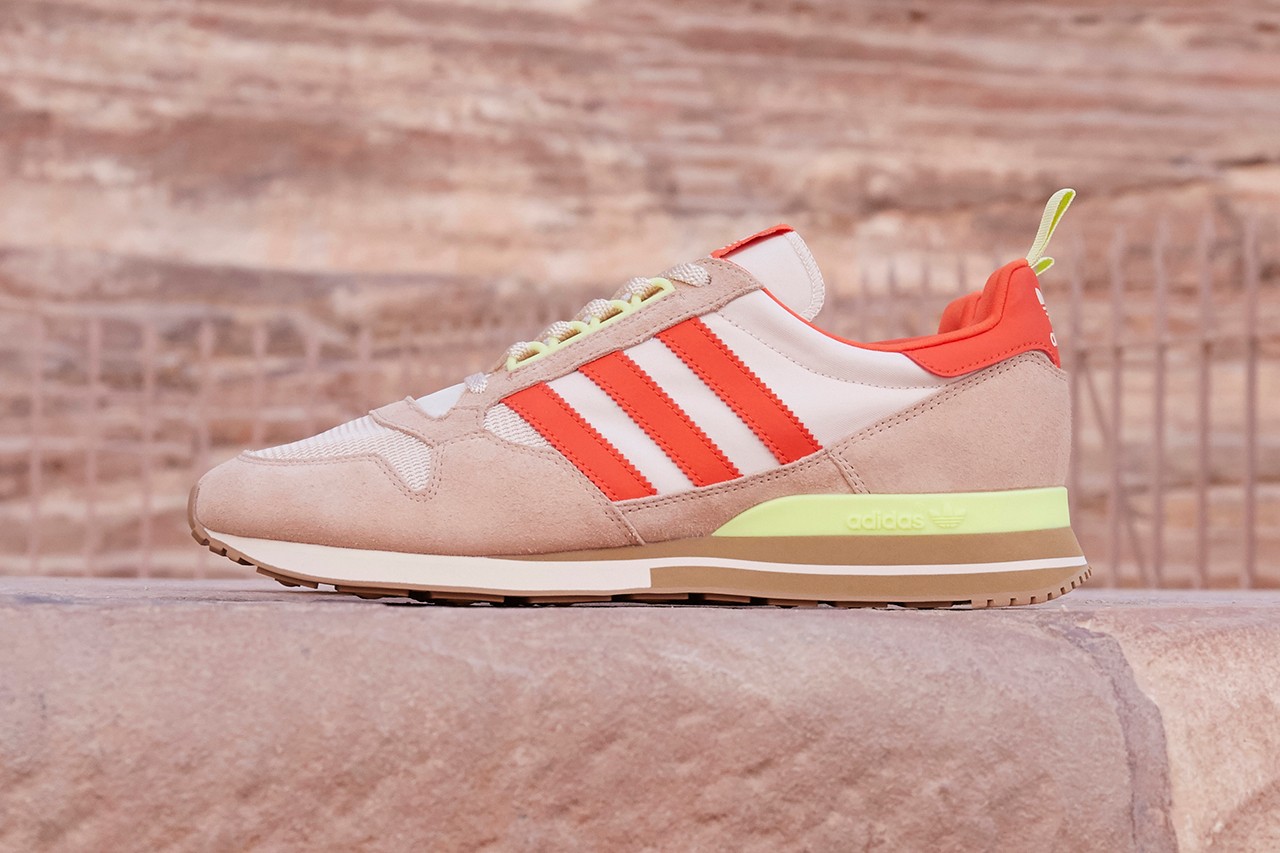 In honor of the Wadi Rum ultra-marathon in Jordan, size? and Adidas are linking up for a special collaboration that pays homage to the lesser-known race that begins in Petra and spans over 260km. Racers run through the Jordanian desert for five days past caves, carvings, and ancient tombs and now they can do so in style — with this special rendition of one of Adidas' best running sneakers.
Dressed in an Ash Pearl colorway, the ZX 500 features a smooth leather upper with neon yellow-green accents on the heel tag and sidewall tab, orange three-stripes, as well as a special illustration on the insole that references some of the Jordanian landmarks that runners will pass on the race.
The Adidas ZX 500 Jordan are set to drop on November 8th exclusively through the size? webstore for an undisclosed retail price.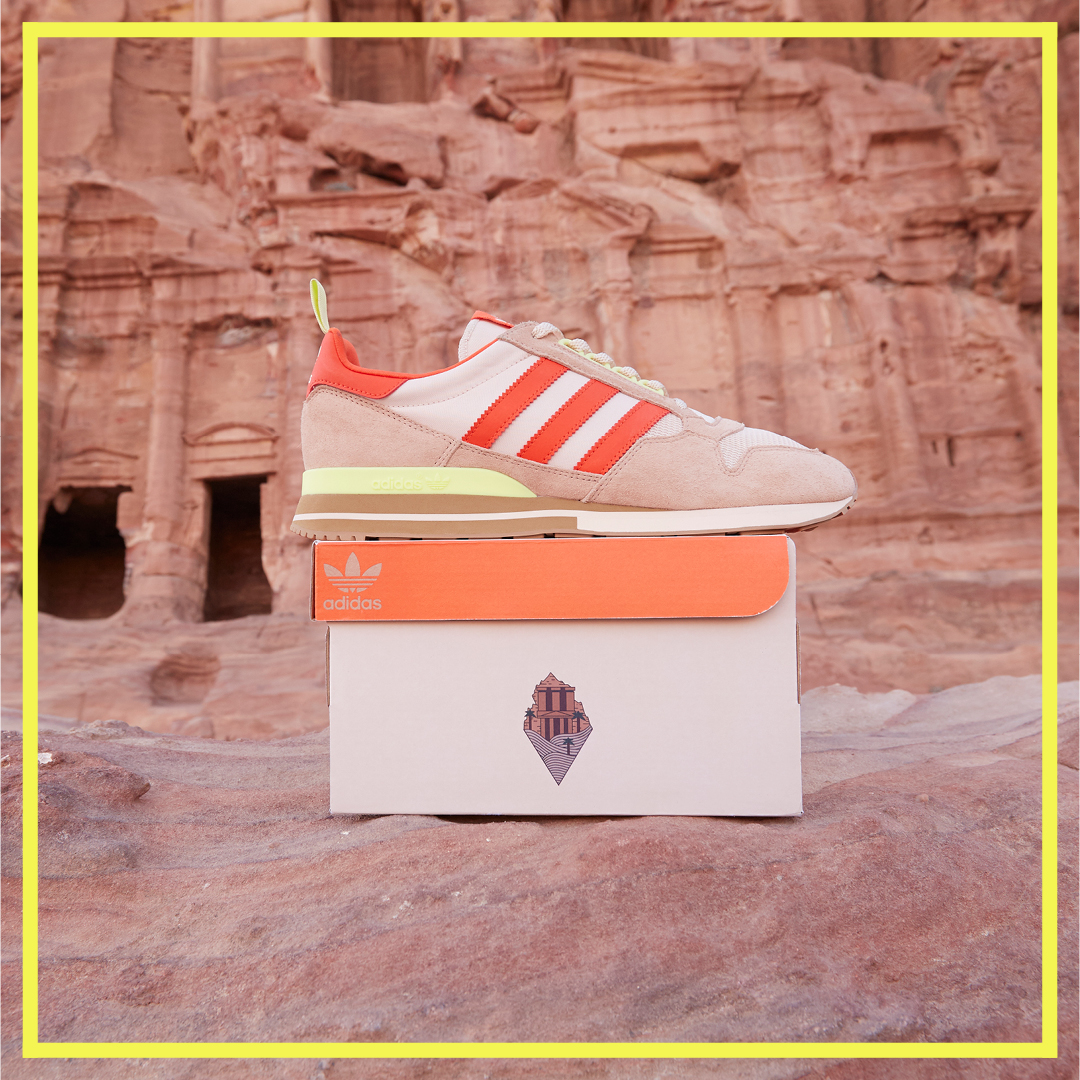 Vans Save Our Planet Collection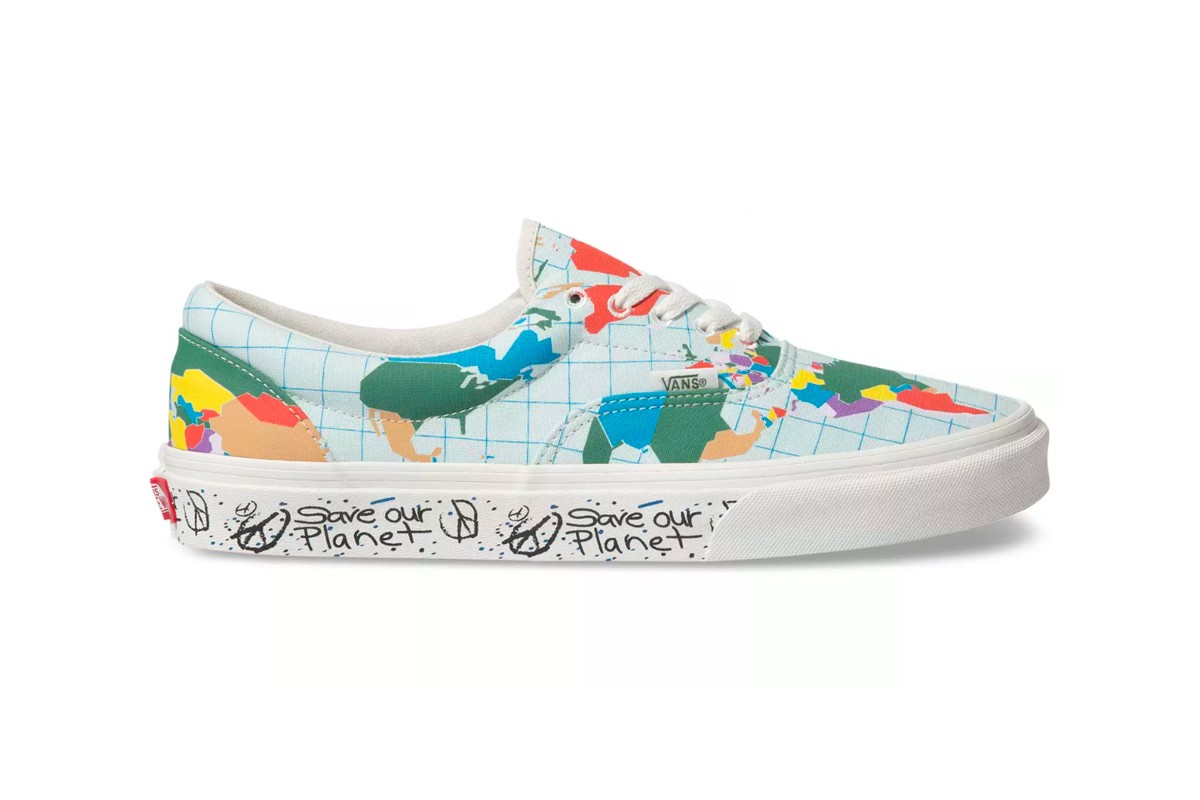 Admittedly, the Vans Save Our Planet Collection isn't the coolest drop of the week, in fact, had this week been more populated with dope sneaker releases this surely wouldn't have made the list, but we're making an effort to promote sneakers that do some good for the environment whenever we can. While the Save Our Planet collection isn't made from special recycled canvas (that would've been dope), Vans is planning on donating up to $200,000 of the proceeds to the Sustainable Coastlines of Hawaii, a non-profit organization tasked with protecting Hawaii's fragile coastlines.
That's a large chunk of change, not large enough to save the planet but it's something, and on the plus side you get to walk around looking like you roll with Captain Planet! With choices between the Era, UltraRange, Rapidweld, and Sk8-Hi Reissue silhouettes, the Save Our Planet Collection has a sneaker for every type of Vans fan so you really have no excuse NOT to get these if you're in the market for a new pair.
The Vans Save Our Planet Collection is out now for a retail range of $45-$100. Pick up a pair at the Vans online store.
Nike React Element 55 Kendrick Lamar Multi-Platinum
If you're wondering how a Kendrick Lamar sneaker could be coming out without any hype surrounding it, it's because most people stateside don't know about it yet. This special marble-inspired rendition of the React Element 55 is a Japanese exclusive, but don't let that fact stop you from trying to get your hands on a pair. The usual nylon upper of the 55 is still here, but for this rendition, it's covered in a half and half duo-toned white and black marble graphic atop a speckled React midsole.
This is one of the coolest renditions of the React 55 we've yet to see, though we'd be lying if we said we understood how this has anything to do with K-Dot. Of course, if you've heard To Pimp a Butterfly you know that Kendrick's got class and it would appear he's wise enough not to let excessive branding ruin his vision. We dig on that.
The Nike React Element 55 Kendrick Lamar Multi-Platinum is out now for a retail price of $151. Pick up a pair at the Nike Japan webstore or Sneakers-n-Stuff.
Supreme x Nike Air Max 95 Lux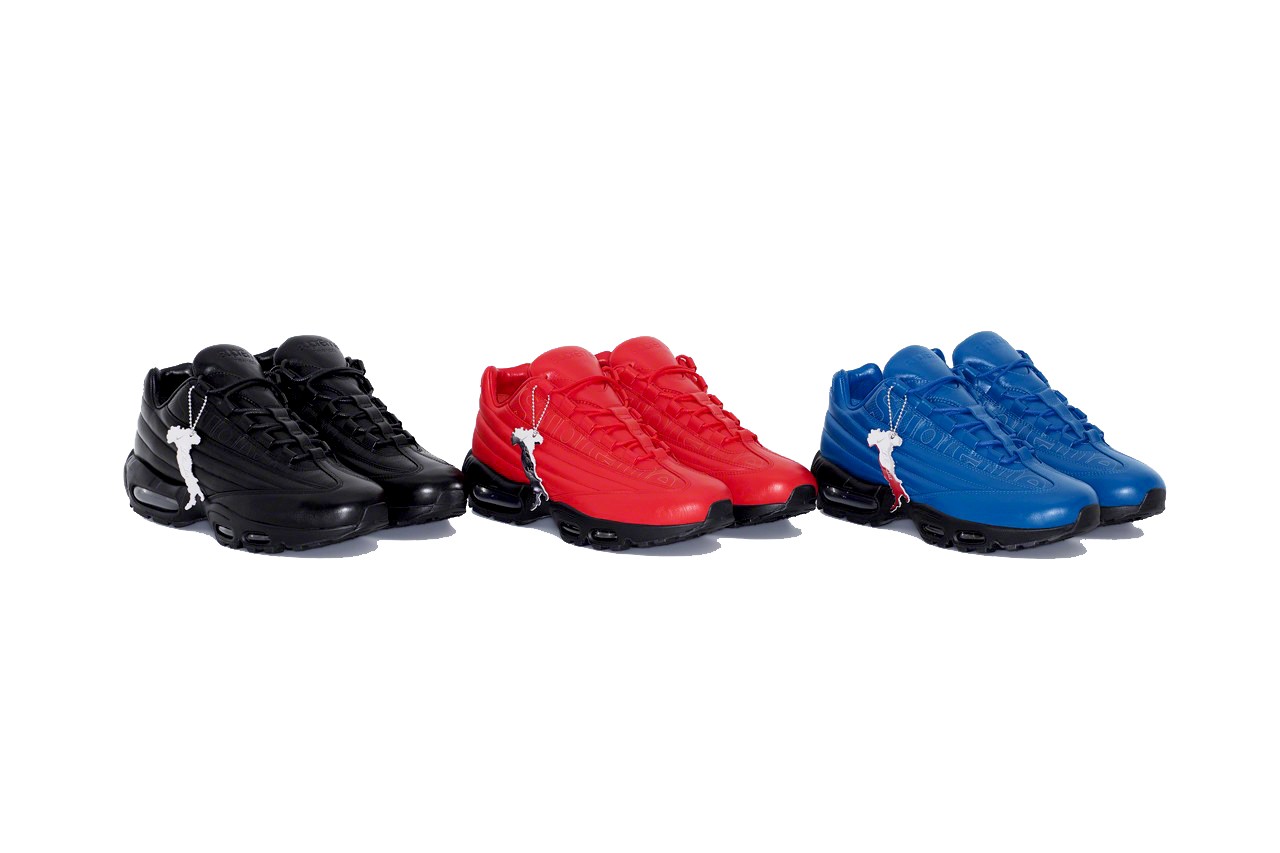 The Supreme collaboration drop season continues with this new rendition of Nike's Air Max 95, and to close the season out the two labels are delivering their most expensive collaboration yet. Made entirely from Italian Leather, this Air Max 95 Luxe features minimal branding aside from the laser-etched Supreme branding along the shoe's collar and tongue.
Dropping in all-black, red, and blue renditions, the Supreme Air Max 95 Luxe also features custom insoles, and each pair comes with a special Italy-shaped hangtag that you'll probably throw away as soon as you wear a pair.
The Supreme Nike Air Max 95 Luxe is set to drop November 7th at 11 a.m, ET for a retail price of $500. Pick up a pair online at the Supreme webstore or at the physical Supreme stores in New York, Brooklyn, Los Angeles, San Francisco, London, and Paris for a retail price of $500.
BEAMS American Pop-Up Debut
Hypebeasts will recognize the name BEAMS as that legendary Japanese retailer with all the dope drops that you can never get your hands on. Well, that's all about to change as the retailer that brought Western fashion to Harajuku is finally making its stateside debut with a couple of special pop-up shops that will bring renditions of products from BEAMS eight-floor flagship store in Tokyo to the states for the first time.
Nordstrom will be hosting a special BEAMS pop-up in-store starting tomorrow and a more expansive pop-up is planned to hit the Fred Segal Sunset store, which will include goods from BEAMS' sub-labels like BEAMS Plus, BEAMS BOY and BEAMS COUTURE, on November 14th until year's end. Unfortunately exactly what will be there is still tightly under wraps, but take a look at BEAMS Instagram to get an idea of the types of threads they're likely to have on offer.
Shop the collection at Nordstrom, Fred Segal Sunset, or the Fred Segal webstore.
Billionaire Boys Club x FDMTL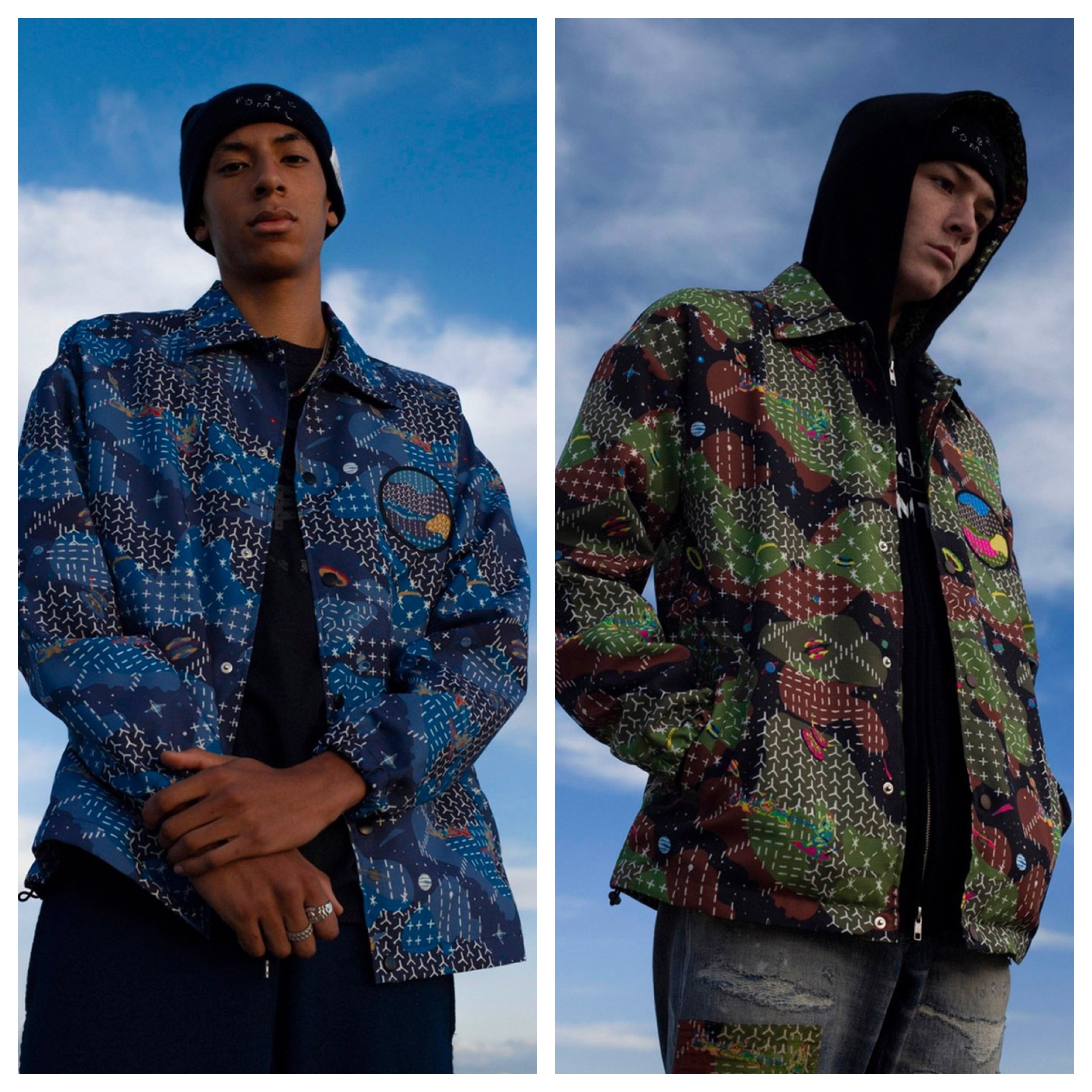 Denim-obsessed Japanese label FDMTL has linked up with Pharrell's Billionaire Boys Club for a collection of denim shirts, hoodies, cardigans, overcoats, T-shirts and jeans that combine BBC's streetwear staples with FDMTL's commitment to quality craftsmanship. Honestly, we're a little thankful the capsule collection goes light on the denim. Instead, we're given simple t-shirts with branding that represents both BBC and FDMTL, and a sensible denim shirt with a Space Camo graphic print on the back to keep things interesting.
The highlight of the collection are the two Space Camo jackets which come in either blue or green and feature sashimi stitching graphics over the camo print. It's a little hard for us to choose which is better here, so we say get both and rock the green until autumn ends and switch it up to blue. At least… that's what I'd do if I was part of the Billionaire Boys Club.
The Billionaire Boys Club x FDMTL Collection is out now. Find the collection at FDMTL retail outlets and the Billionaire Boys Club flagship stores in New York.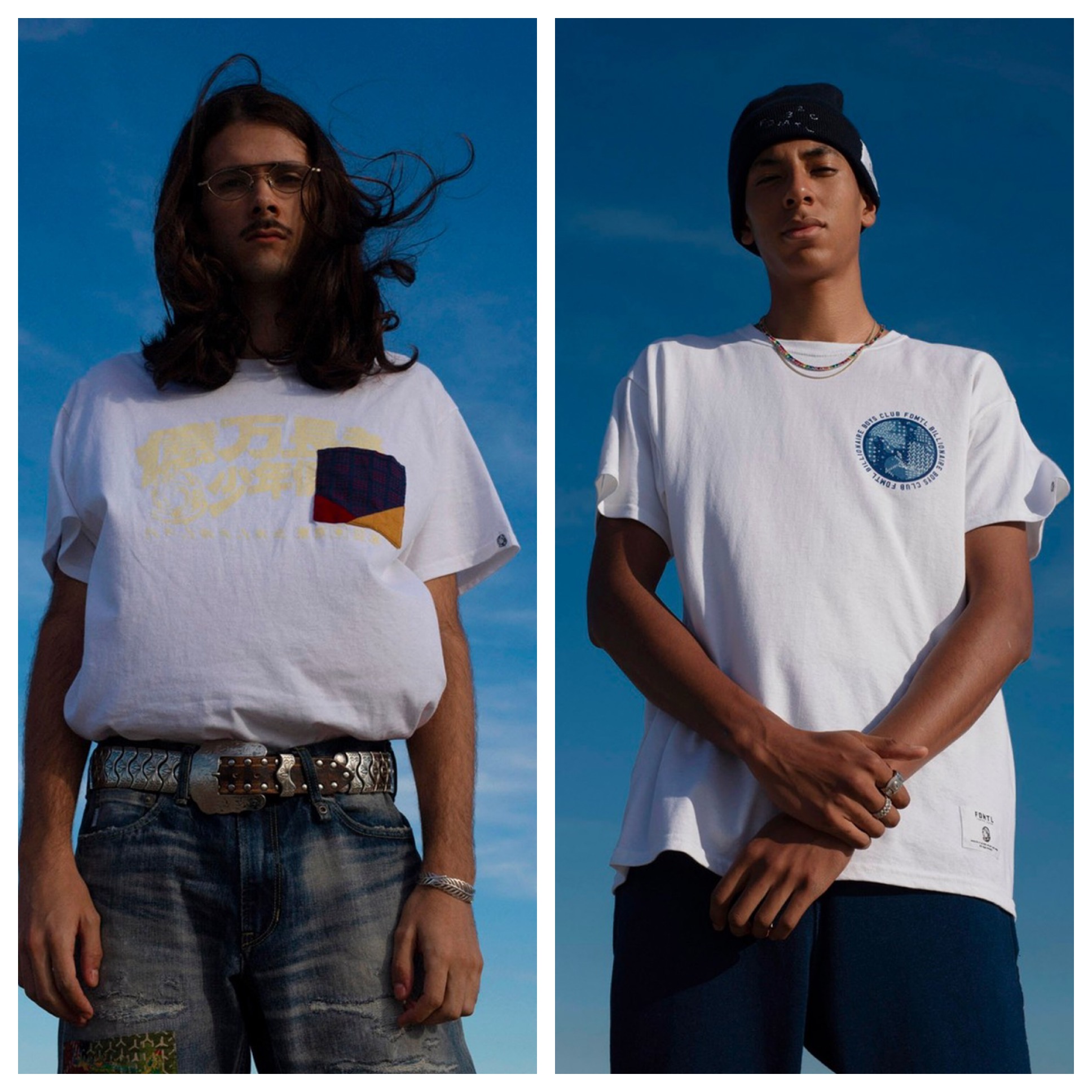 Planes+Faces Sweatsuit
For lover's of basics and minimalism, it doesn't get much more basic and minimal than Planes+Faces, and their newest embroidered hoodies and sweatpants prove it. They're simple — just grey, white, or black, with ribbed cuffs, drawstring hoods, kangaroo pouches, and embroidered branding, but honestly if your goal is to be comfortable, warm, and wearing one of the UK's hippest brands, Planes+Faces is your jam.
With this drop following a surprise collaboration with Hideo Kojima for Death Stranding, Planes+Faces is posed to end the fall season with a cozy bang.
The Planes+Faces embroidered sweatsuit is set to drop on November 8th exclusively through the Places+Faces online store.