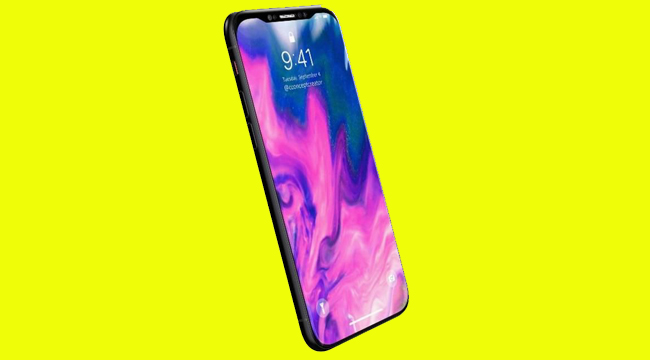 Apple has been struggling with the iPhone X since it launched, with sales targets dropping and even its mighty stock price taking a hit. So as Apple plans for the next round of iPhones, a rumor that tends to make the rounds has gotten new gas behind it. Namely, that Apple will be introducing a giant iPhone X.
Bloomberg has the scoop from sources inside Apple that three iPhones are being planned for this year: A "budget" iPhone that will essentially be the iPhone 8 with the iPhone X's screen and face recognition tech, called Face ID; a standard sized one; and a monster 'phablet' (phone-tablet hybrid).
With a screen close to 6.5 inches, Apple's big new handset will be one of the largest mainstream smartphones on the market. While the body of the phone will be about the same size as the iPhone 8 Plus, the screen will be about an inch larger thanks to the edge-to-edge design used in the iPhone X. (Apple is unlikely to refer to the phone as a phablet, a term popularized by Samsung.) The larger screen should especially appeal to business users, letting them write emails and manage spreadsheets on a screen about as big as a small tablet. Like the iPhone 8 Plus, the new handset will probably enable split-screen modes for certain apps.
Longtime Apple watchers will be skeptical, in part because Apple already has a giant iPhone, the iPad, and in part because we've been here before in the Apple rumor mill cycle. But unlike the rather more out-there rumors, this might simply reflect plans on the part of Apple to push iPhone towards edge-to-edge screens in general to look more futuristic, and the extra real estate is just a nice bonus.
(via Bloomberg)