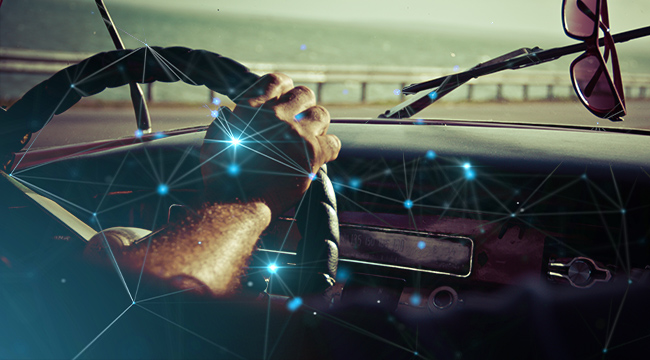 August is the last month of summer, when most of us scramble to escape to parts unknown. And while on the road, it's important to have a phone with you. Sure, to make calls, but also as a toolkit in your pocket to deal with common road trip problems.
Here are a few apps that will make your summer road tripping smooth!
Google Maps
Sure, every Android phone comes with it, and every iPhone can download it, but while it may seem a no-brainer, and you're probably familiar with most of Google Maps' features, one you're probably not familiar with is the downloadable maps. Google Maps lets you download maps for offline use when you're out and about, and before you get behind the wheel, make a point of storing one in your phone, especially if you're not sure about cell service in your area.
Yelp
Yelp has its flaws, but even the most ardent Yelphater has to admit the site is at least useful as an overview of what's available, and what people enjoy, in a given town. Especially as the point of a road trip is to enjoy what cities and towns you've never seen have to offer, Yelp is a good place to start to pick out restaurants, attractions, and bars.
Honk
Not everybody has AAA, or can afford the yearly membership. And, if you do have it, you might need a backup. Needless to say, there's an app for roadside assistance, Honk, that lets you get back on the road and puts you in contact directly with local tow trucks and other roadside help. The rates will vary by where you are and the availability of trucks, but if you're on the road, knowing assistance is a press away is good peace of mind.
Gas Buddy
Road trips generally require gas, but depending on where you are, and what your budget is like, you probably need to keep track of every drop. Gas Buddy is sort of a Yelp for gas stations, tracking prices, leaving reviews, and generally offering you more for your buck than you might generally get out of gas. Really, why pay more, especially when you've got food to cover?
Solomon's Shield
When you leave the place where you live, at least in the US, your rights may come with you in theory. But most of us have little experience dealing with the police and don't know what our rights are during a traffic stop, especially if that traffic stop turns into something else. Solomon's Shield is a useful app that clearly explains your rights, what to do and what not to do, and will allow you to livestream and record the encounter to Facebook.
Any apps you use on your road trip? Let us know in the comments!