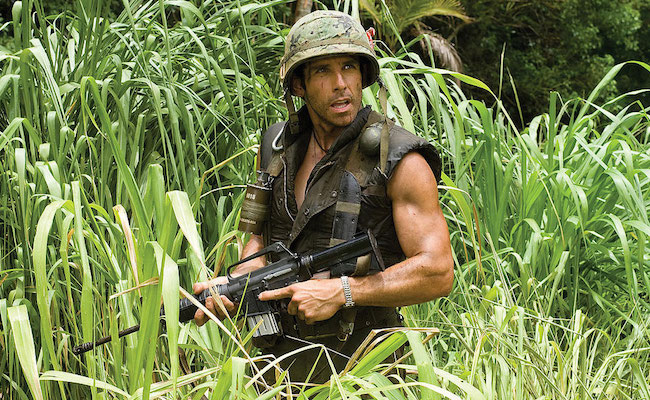 We haven't heard much from Ben Stiller since the disaster that was Zoolander 2. Tough to miss why: the long-gestating sequel was a complete failure on a variety of levels so if Stiller has wanted to keep a low profile for a few minutes while he licks his wounds, that makes all the sense in the world.
But his sabbatical may be coming to an end with news that his production company Red Hour is in the process of developing a a 30-minute comedy anthology series for Hulu. The title of said project? Bitches. Yep, Bitches. The show, based on a Brazilian series called As Canalhas (which translates to "the bastards"), focuses on one woman per episode who tells tales of any and all "evil deeds" she commits to those in her life. Sounds kind of dark, but that shouldn't be a problem for Stiller. Ever see Tropic Thunder?
Anyway, Stiller's version, says The Hollywood Reporter, will zero in on one woman per episode confessing her nastiness to her hair dresser, including plots that examine "confronting dominant husbands, turning the tables on frenemies and finding sweet vengeance after being cruelly pushed to the edge." So yeah, still sounds dark. But also pretty fun.
According to The Daily Dot, Hulu wants to get into live TV and boasted reaching the 12 million subscriber plateau in May. Bringing in a big name like Stiller, regardless of his recent flop, should help boost those numbers even higher.