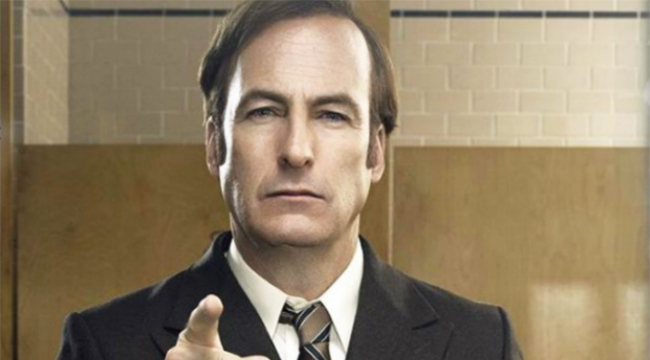 After AMC renewed Better Call Saul for a fourth season, producers have been dropping various hints about what's to come. Creator Vince Gilligan even revealed that he'd be open to indulging the possibility of a Kim Wexler spinoff in the future, while star Bob Odenkirk stayed in the moment (sort of) by hinting that the series could soon explore the Breaking Bad years. With the August return of Saul still on the horizon, executive producers have spilled some goods on what viewers can expect.
First and foremost, Gilligan spoke with the Hollywood Reporter to reveal that fans should be delighted by a "darker" upcoming season and can expect the Breaking Bad crossover factor to be greater:
"It gets darker, it gets richer. It's still got funny in it, but on the Venn diagram of Breaking Bad and Better Call Saul, the overlap in the center is getting bigger and bigger … There is a very important character — I'm not promising you ever saw this character, but there was a very important character nonetheless from the Breaking Bad era who we're going to meet this year."
Gilligan continued to stress that viewers will be "impressed" by the big moment, while executive producer Melissa Bernstein went ahead and revealed that this character is Lalo, who was only spoken of but never actually materialized onscreen during Breaking Bad. Tellingly, however, the episode in which this happened actually titled "Better Call Saul," and Bernstein says that there's more to come — and she wasn't about to say exactly who or what yet — in terms of reintroducing new characters to the Saul audience.
Meanwhile, Season 4 will also see exploration of the relationship between Kim Wexler (according to actress Rhea Seehorn) and Jimmy McGill, aka Saul Goodman, so even if a Kim spinoff never happens, viewers should get their fill.
(Via Hollywood Reporter)