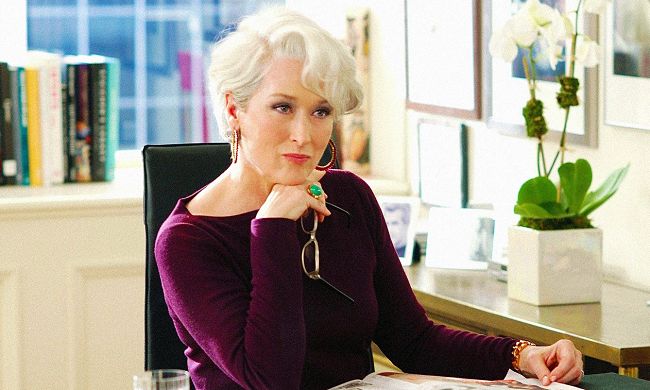 There's no reason to do another season of Big Little Lies, they said. It was supposed to be a limited series, they said. The ending worked as is, they said.
HBO has heard your complaints and they have a two-word response: Meryl Streep. According to Entertainment Weekly, the three-time Oscar winner has joined the cast of Big Little Lies season two, alongside returning stars Nicole Kidman, Reese Witherspoon, Shailene Woodley, Laura Dern, and Zoë Kravitz.
She will play Mary Louise Wright, Kidman's mother-in-law.
Kidman's Wright is "reeling from her husband Perry's death, Celeste is adrift, but determined to fight for her family and find the woman she once was." While Reese Witherspoon's Madeline Martha Mackenzie is "finding that good intentions don't always yield good consequences, Madeline confronts the truth of Perry's death, while coming to terms with her own marriage and traditional notions of family." (Via)
In her bid for an EGOT, Streep has been nominated for four Emmys (winning three times), five Grammys (no wins), 21 Oscars, and one Tony (she lost). Big Little Lies basically won every award it was nominated for. So, you'd think Streep + Big Little Lies would be an unstoppable trophy-eating machine. But! Big Little Lies will compete in the Outstanding Drama Series category at the Emmys for season two… so it will only win most, not all, of the awards.
(Via Entertainment Weekly)